Based in Glasgow Scotland, Colin Templeton is an award-winning photographer who works full-time for the Herald, Sunday Herald, and Evening Times.
In spite of his extensive photo-journalistic work, however, his true passion is documenting everyday life, especially in the darker corners of Glasgow's streets and hideouts. His shots, like his city, have been noticed for their rustic emotional palette and eclectic characters, seen living out their daily lives.
Colin is an interesting guy as well, with some odd thoughts. For example, he shoots cars as an inside joke with people of the future, who will look at his photos astonished that we used to be allowed to drive these death machines… We like Colin, and it was good chatting with him.
Read the interview below and if you like what you see and want to see more, you can follow Colin on Twitter, 500, and blipfoto.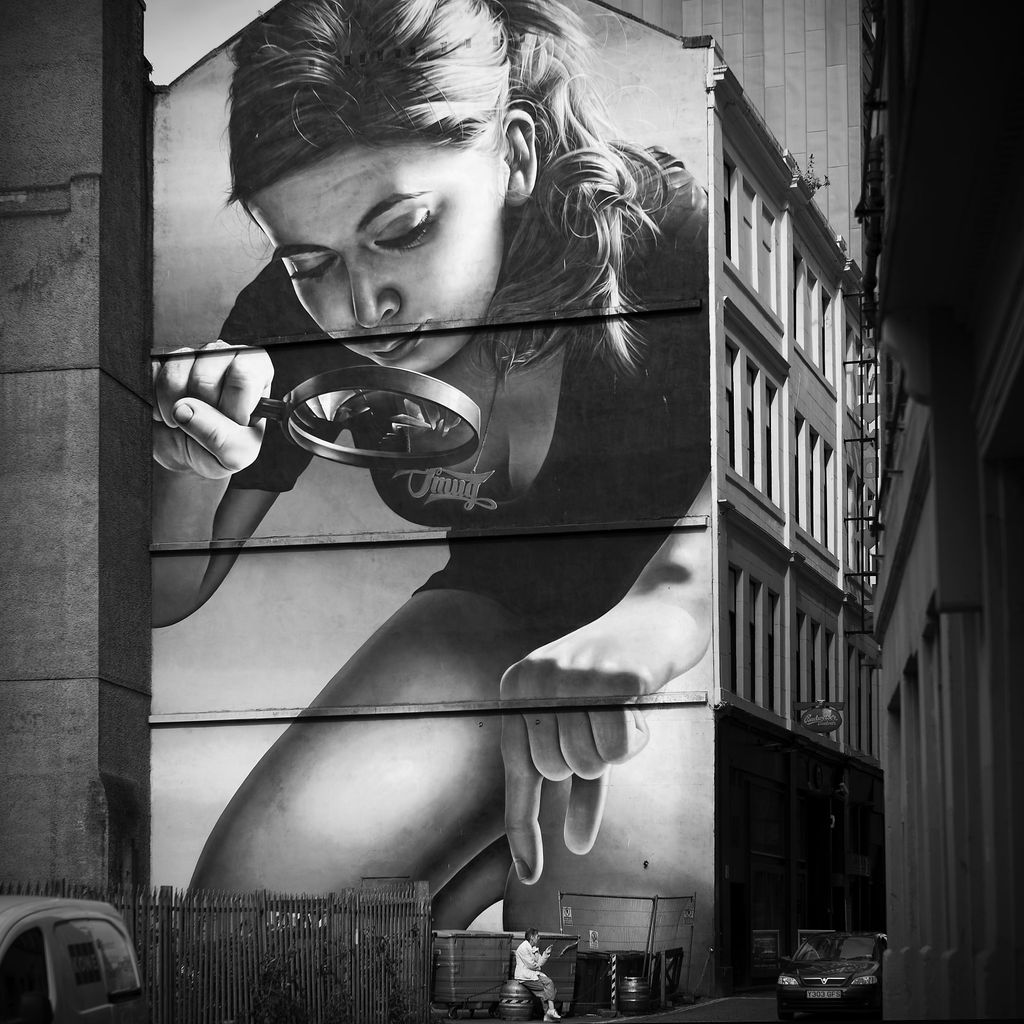 How did you get started in photography?
It was a circuitous route. I spent my 11th birthday in hospital with appendicitis. The birthday present my parents got me was a Kodak Pocket A1 110 cartridge film camera. That was the beginning of my love of photography. As soon as I was out of hospital, I just wanted to photograph everything I came across. I don't think I've ever lost that zest for taking photographs.
What was it like shooting for the Scottish Sun when you started?
Initially I only photographed football matches. I've never had any interest in football, but it didn't matter – I was dead keen.
I remember the first game they gave me was at Stirling Albion. It was 1994… No motordrive, no autofocus or auto exposure. But I gave it my best shot, took the rolls of film back to the office, and they printed out the best pictures for me. It was a little intimidating to meet all the hard-bitten photographers, who had come back from their respective football matches to have their films developed as well. But they were friendly towards me. Well, most of them were.
I still remember the elation when I went to the newsagent on Monday morning to buy my first ever copy of The Sun, and saw my photograph in the sports section.
You say your true passion is shooting everyday life. Why?
Pictures of cities and streets and people will be fascinating in the future. Everything we take for granted today will disappear. Phone boxes, letter boxes, taxis without adverts on them. Taxis. I sometimes like to get cars in my pictures. There are people not yet born who will find it astonishing that people were ever allowed to drive cars.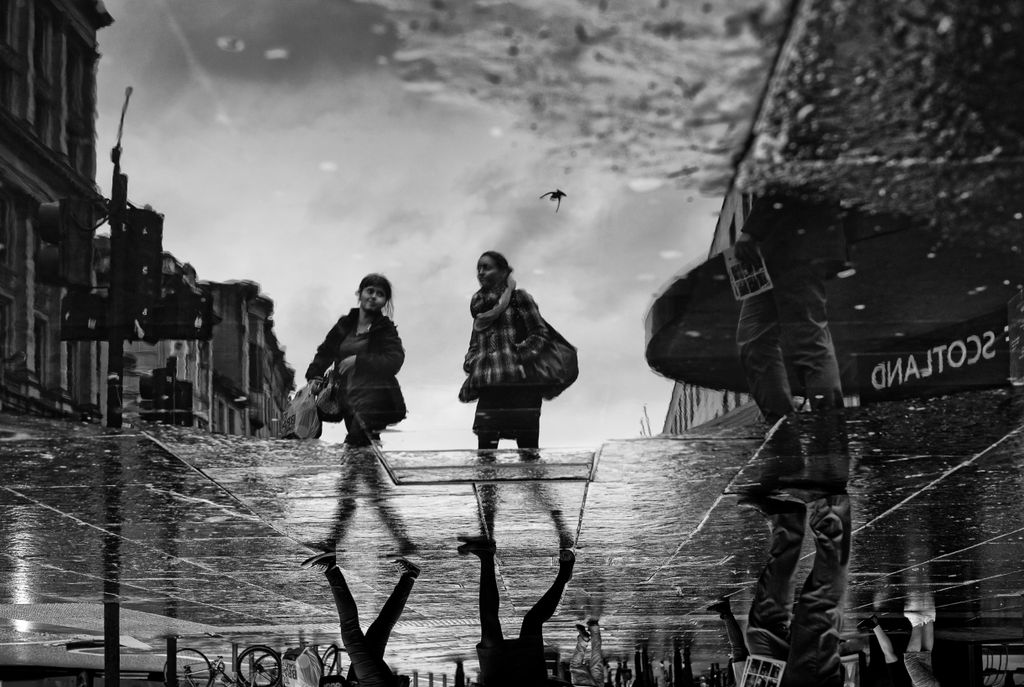 Do you have a photo that for you most captures what Glasgow is about?
Tough question. I'm terribly fond of Glasgow. I've lived and travelled elsewhere, but the thing I'm always struck by in Glasgow is the way that complete strangers will always talk to you. People are friendly and inquisitive. I like that. It's a lively city too – there's always a lot going on. All the bands, the comedians I love come to Glasgow…
I'll go with the shot of the lads at the burst fire hydrant. It's a favourite of mine anyway, but there's a bit of mischief there, a bit of fun, and a bit of an edge to it.
What inspires you as an artist?
I think that the thing that inspires me the most is my day job. I spend my days at work mostly meeting people who knew in advance they were going to have their picture taken… Often, there's nothing really interesting there at all. The challenge of my job is often to try to create something out of nothing, to make a picture that's good enough to be published in a national newspaper.
I love my job, and I love that challenge, but at the end of the day, when I put that big heavy bag of DSLRs and zoom lenses away, I can relax. I head out with a small camera, just a 50mm or 28mm lens, and please myself. It's an antidote. I've no deadline or brief to work to. The buzz that I get when I think I've nailed a shot, it never diminishes. It's the best.