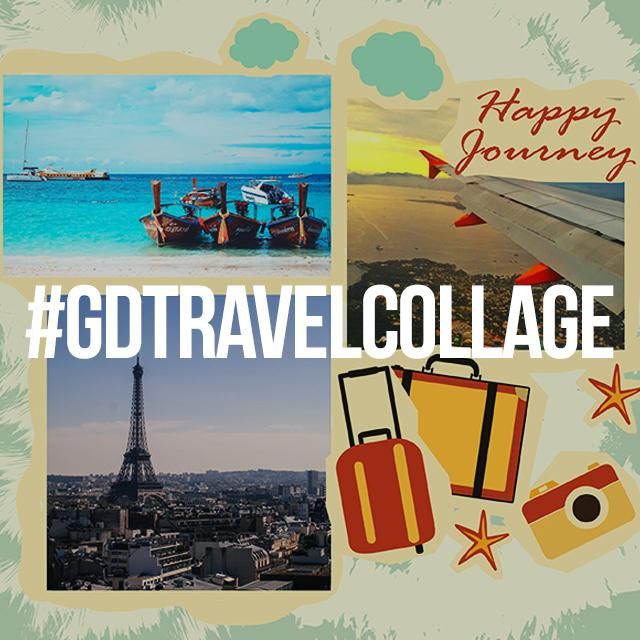 Use PicsArt's collage maker to create a collage of your travels for this week's Graphic Design Contest. Enter by tagging your creation with #GDtravelcollage.
This week, take us around the world through images. This is your chance to assemble your favorite travel photos and organize them in a way that they tell a story together. Whether you've ridden camels in the Sahara, climbed to the top of the Eiffel Tower, or stood atop the Great Wall of China, string your greatest adventures together through the art of collage for this week's Graphic Design Contest.
How to Enter the Contest
Submit an entry by tagging it with #GDtravelcollage or by submitting it in the Contests section. Submit a maximum of two designs between Tuesday, June 2nd and 23:59 PDT on Thursday, June 4th.
How to Vote
Voting starts on Friday, June 5th and closes at 23:59 PDT on Wednesday, June 10th. Vote in the Contests section by selecting your favorite entries. All entries in the Contests section will be displayed in random order. No new entries are permitted once voting begins.
Contest Winners
The 10 designs with the most votes by the close of voting wins. Our jury will also select and feature one entry that did not make it to the top 10.
Questions? Write to us at contest@picsart.com.