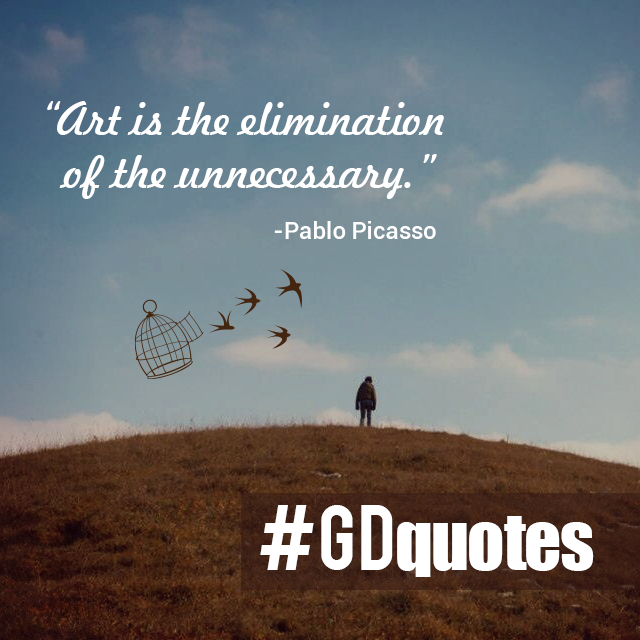 Graphic design is about conveying a consistent message so that everything from the words used, to the color, the font, and the image fits a theme. This week find a meaningful quote or saying and match it with an image, be it a photo or drawing, just make sure the image is an original work.
When done effectively, image can be an effective vehicle for words, and enhance their meaning. While both words and images can be used to convey ideas, images are a great way of adding supporting emotions. They can actually change the way you read or even add an ironic twist by being completely mismatched with the words they are paired with.
Think of a quote that touched your life, something you live by or something important enough to share, and create a design that carries its meaning.
How to Participate…
To enter your design into the competition, tag it with #GDquotes or submit it in the 'Contest' section of our website. You can only submit a maximum of two designs in the Contest.
All entries must be submitted by Wednesday, August 28th at midnight (PST).
How to Vote
You can vote for your favorite designs in the "Contests" section of the app on your mobile device or by visiting the "Contests" section on our website.
Voting starts immediately and extends an extra day after the closing of submissions until midnight (PST) on Thursday, August 29th. This gives late entries a full extra day to collect votes.
Contest Winners
The top 10 designs that have accrued the most votes by midnight on Thursday, August 29th (PST) will be the #GDquotes contest winners.