Life is full of magic, and with a little help from PicsArt you can conjure up just the right amount to make your pictures even more awesome. So, we decided to showcase some of our favorite pictures using our Magic Effects.
Even better, we've added new Magic Effects: Haze, Rose Quartz and Crushed Marble. You won't need any magic words or wands to cast a spell on those who see your pictures — just PicsArt photo editor. So get ready. You're about to take your photo editing game to the next level.
Magic Marilyn
Magic Effect: Rose Quartz

Louvre en Rouge
Magic Effect: Sketchy

Textured Landscape
Magic Effect: Rose Quartz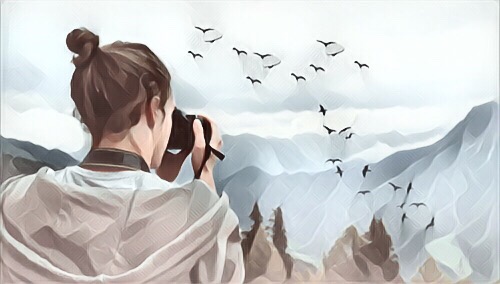 Peaceful Mornings
Magic Effect: Haze

A Rosy Fall
Magic Effect: Rose Quartz

Show us your own magic edits by sharing your pictures on PicsArt with the hashtag #MagicEffects!