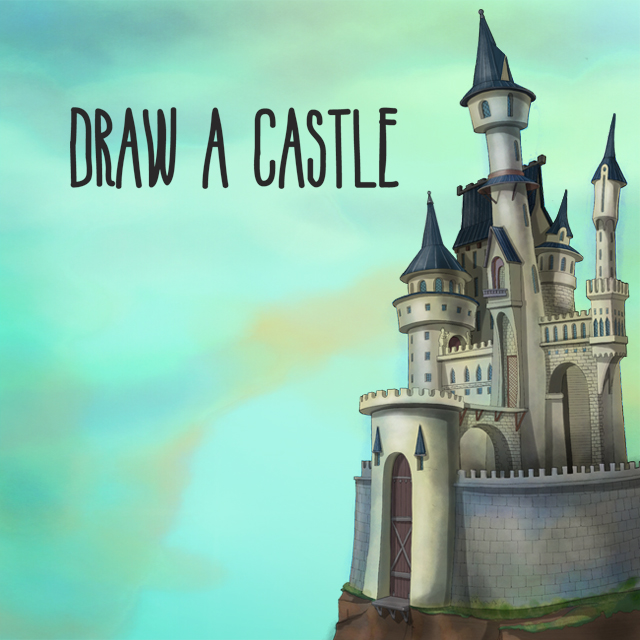 This week, we want you to use PicsArt Drawing Tools to draw your very own castle!
Who hasn't ever dreamt of owning a castle? Lords, Kings, and Queens have made their homes in fortresses of dizzying extravagance for centuries. Towers of stone and marble rising over walls as solid as mountains, with some of the finest statues and designs ever crafted by man carved and chiseled around their entrances and along their battlements.
This week's contest is asking you to design your own castle. Just remember to dream big with your architecture, because winning this week's contest is going to take more than solid walls, you need to impress!
Submission Rules & Deadlines
All drawings must be submitted between 9:00 AM (PST) on Saturday, June 14th and 3:00 PM (PST) on Sunday, June 15th.
To Submit your drawings wait for the tag which will be announced this Saturday at 9:00 AM (PST) on Facebook, Google+ and Twitter. You can also submit them directly in the "Contest" section of the app once submission begins.
How to Vote
Voting will begin as soon as submissions start at 9:00 AM (PST) on Saturday, and will last until 3:00 PM (PST) on Monday. You can vote for your favorite images in the "Contests" section of the app or by visiting the "Contests" section of our website.
Non-Original Artwork Will be Rejected
All submissions must be original drawings created by users using only the PicsArt App drawing tools.
Users CANNOT copy images from our clipart files, other users, or the Internet.
Images that don't meet the requirements above will be removed, to ensure fair voting opportunities for authentic drawings! Thank you.