For this week's Drawing Challenge we want our users to draw cowboys. Cowboys are generally associated with American West. They are thought to be fearless machos with guns, riding horses, drinking in the local bars and pubs, smoking and playing cards.
Each cowboy is unique, though at first sight they all have a hat and the traditional outfit. To help you decide on a cowboy to draw for this week's Drawing Challenge, we have gone a step further to provide you with a step by step tutorial on how to draw a real macho cowboy. Follow the steps below to create your own frontiersman of the American West.

STEP 1. Draw the Basic Shape
Use circles to outline the basic shapes. These will help you to draw the face, shoulders, and other parts of the body correctly.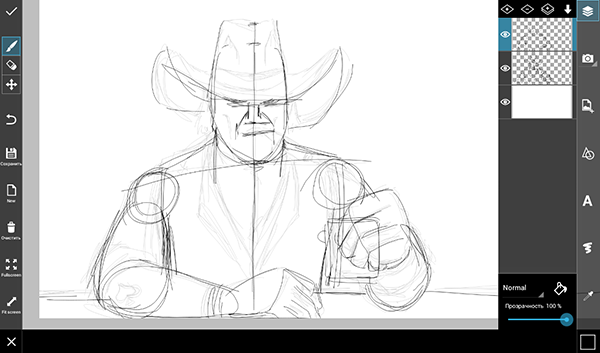 STEP
2. Reduce the opacity
Reduce the opacity and refine the lines.Erase the unnecessary lines to form the cowboy's outline.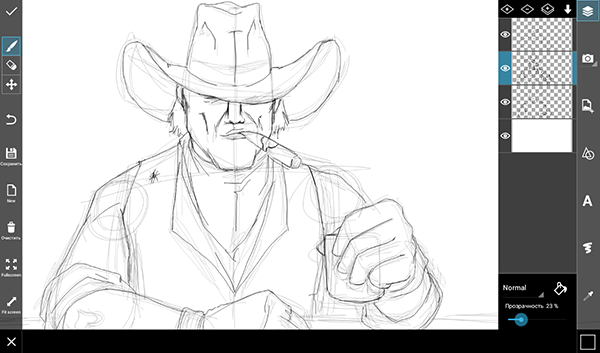 STEP 3. Add a New Layer
Create a new layer and trace a more meticulous outline of the previous one. Delineate details of your drawing, form the shape of the face and the body.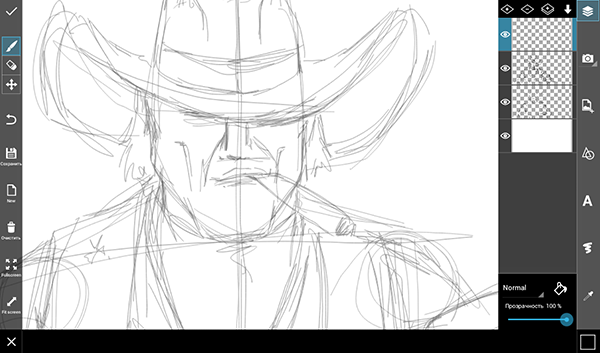 STEP 4: Draw the Final Outline
Trace the final outline with clean and deliberate lines. Add details like nose, mouth, hands and fingers.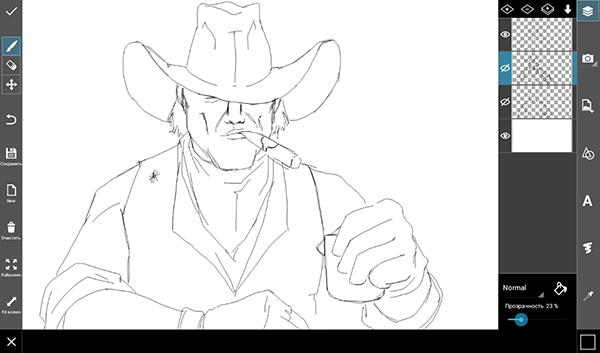 STEP 5: Color the Drawing
Add new layers to work on your cowboy's colors. You can adjust the color, width, and style of your brush to suite your needs.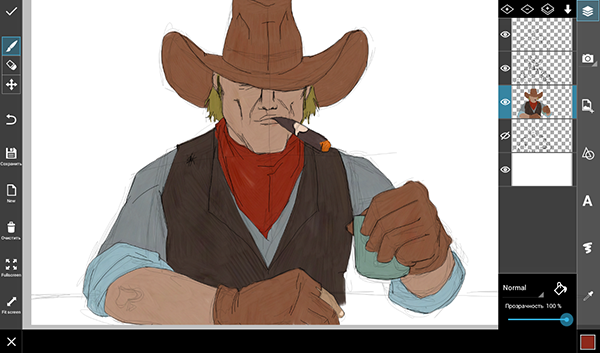 STEP 6: Background Color
Erase the outlines from your back layer, and fill it in to create a background. Go over your cowboy with slightly darker brush tones to begin shading.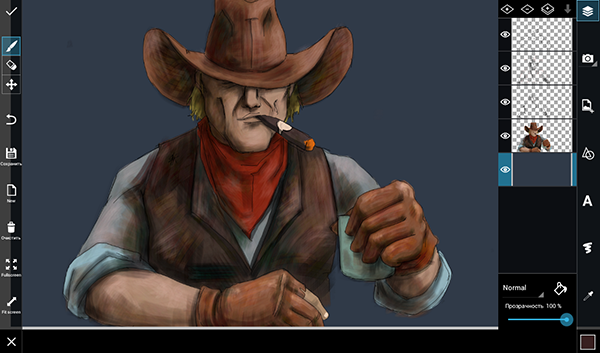 STEP 7: Color Shades
Now it's time to boot up your cowboy by adding color shades. Use bright, transparent brushes to add reflections and light, use darker tones to reinforce the deeper shadows.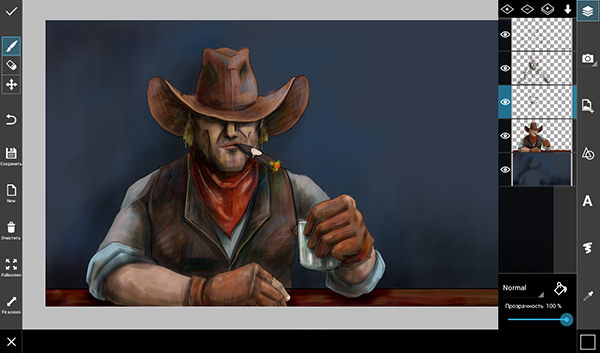 STEP 8: Add Final Details
Finish your drawing by adding a shadow on your backdrop. You can also choose to darken your backdrop to really make your cowboy standout.