Ariana Grande's #NoTearsLeftToCry music video came out last week and the world is obsessed. So, of course we had to dedicate an edit to this wonderful, feel good anthem! Embrace your inner Ariana Grande with this dreamy kaleidoscope effect photo editing tutorial. Follow the steps below to create a kaleidoscope photo collage that will transform your photos into magical, yet elegantly chaotic masterpieces.
Open your photo in the photo editor. Tap on the Tools icon and select the Cutout Tool. Outline your image then tap the arrow in the top right corner. If necessary, tap on the paintbrush or eraser icons at the bottom to refine your selection. Tap on "Save."
Tap the back arrow at the center of the top toolbar to go back to your original photo then tap the paintbrush icon to open the Drawing Tool.
Tap on the Layers icon in the bottom right corner and then tap on the paint bucket to fill a layer with a solid color. Select a color and confirm. Tap on "Apply" to open your canvas in the photo editor.
Tap the Sticker icon and add your sticker from the "My Stickers" tab. Place it in the bottom center of the photo and tap "Apply."
Go to Tools and select the Clone Tool. Tap the paintbrush icon and set the size to 65, the opacity to 70 and the hardness to 55. Tap the cursor icon to the right of the paintbrush and place it on the face in your photo. Then, draw a few strokes to the left of your original photo.
Repeat step 6 to clone the face a few more times, then tap on "Apply" when you're done.
Tap on the Mask or Effect icons and play with the options until you are happy with your final image. (We applied the Light Cross photo effect and masks from the Artistic and Bokeh sections.) Tap the arrow in the upper right corner to save your edit, and share it on PicsArt with the hashtag #NTLTC.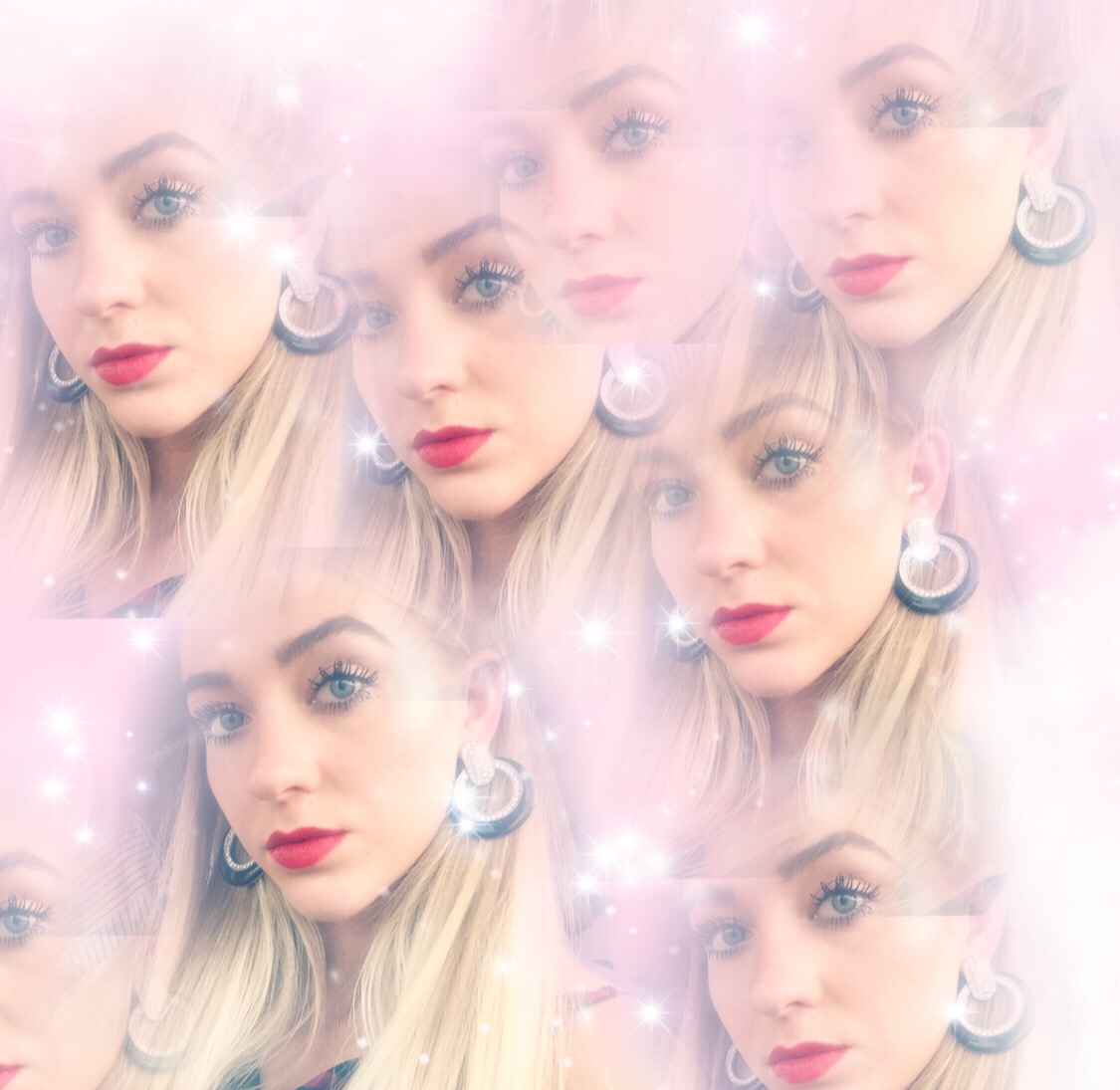 via PicsArt
PicsArt photo editor, collage maker and sticker maker is a totally new kind of creative community, with over 100M+ monthly users. PicsArt has collaborated with brands like Dior, Jared Leto's band Thirty Seconds To Mars and Lindsey Stirling. Supermodels Izabel Goulart, Doutzen Kroes, and Natalia Vodianova have shared PicsArt remixes on their social media. Download the app to get in on the action!