For a free app, PicsArt is really a remarkable editing software. We want to encourage our users to dream big with their artwork and their imaginations, and create things that they can do right from their mobile phone. This is a tutorial on how to create a visual fantasy. We break down step by step how to go on a snail ride, but you can use these very same techniques to create whatever fantasy you dream of.
Step 1: Open Snail Photo
From the main editor, upload a photo of a snail or other animal in the edit section.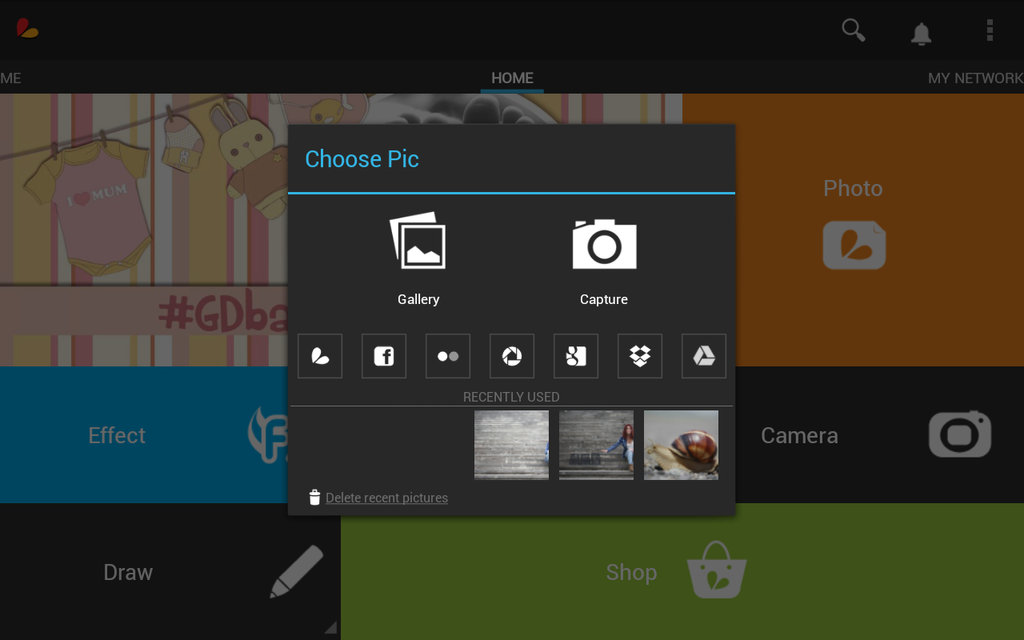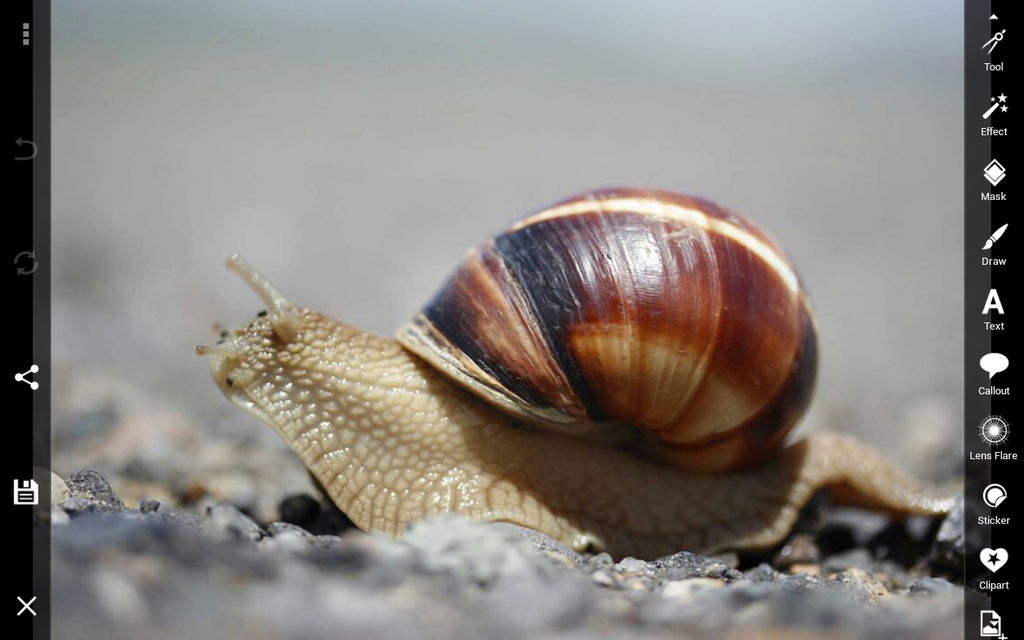 Step 2: Add Photo
Press the Add Photo icon in the editor, and upload a photo of you or one of your friends sitting down. Press the scissor icon to open the Free Crop screen.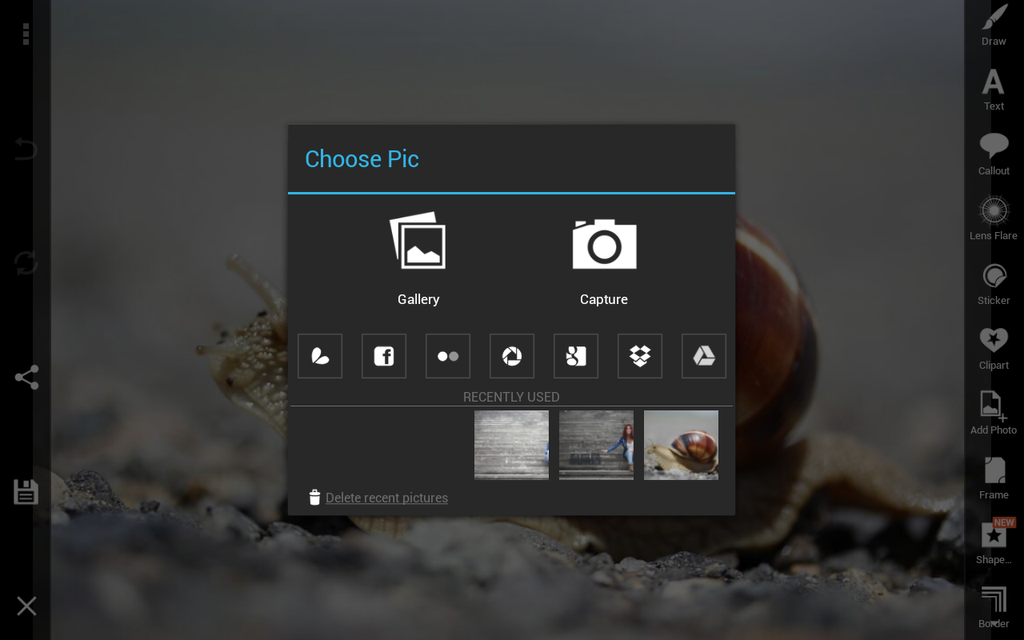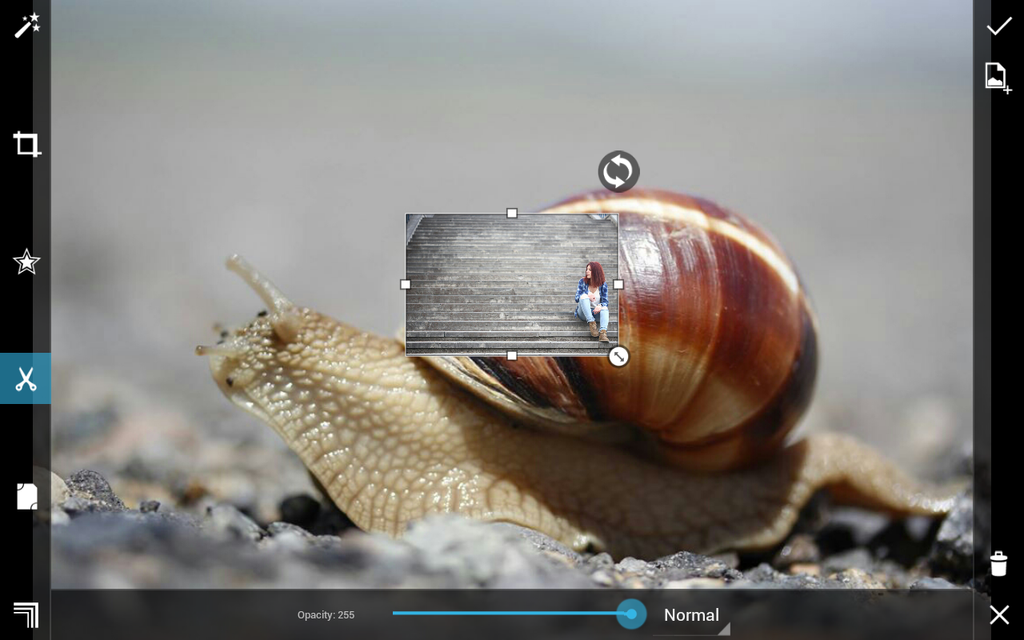 Step 3: Free Crop
Select the lasso, and outline the person in the photo. Press "Save as Clipart" to make custom clipart. Confirm your crop, then position your person on the back of the snail or animal. To add another person into the photo, repeat the process with a new photo.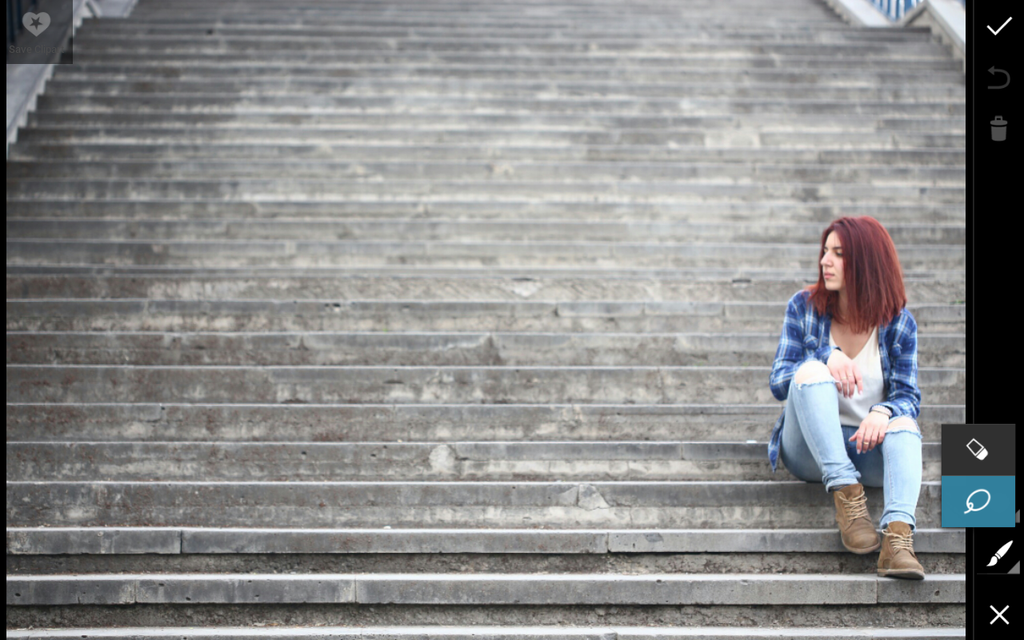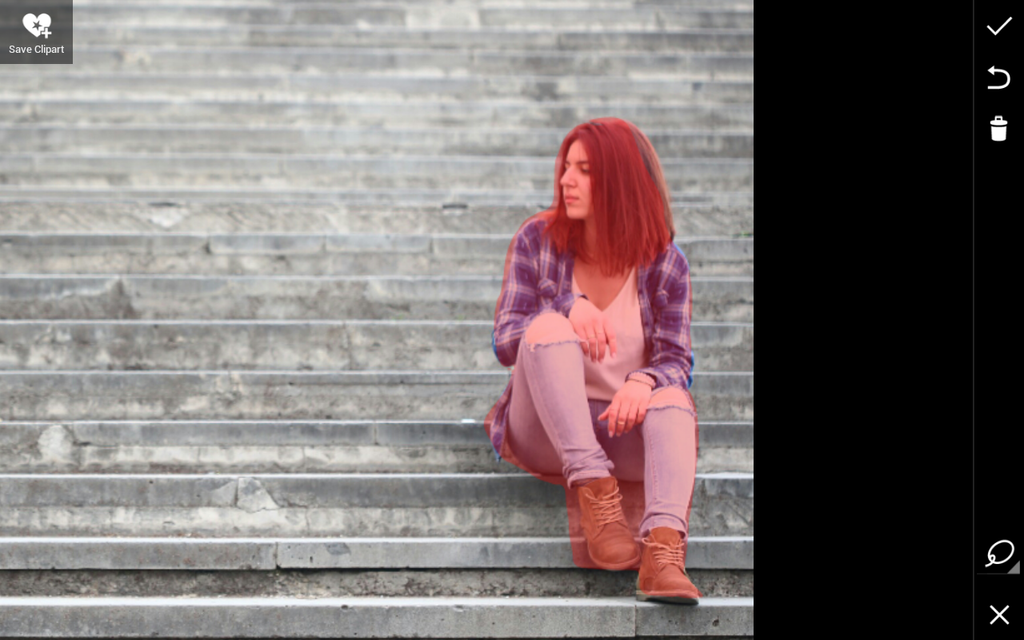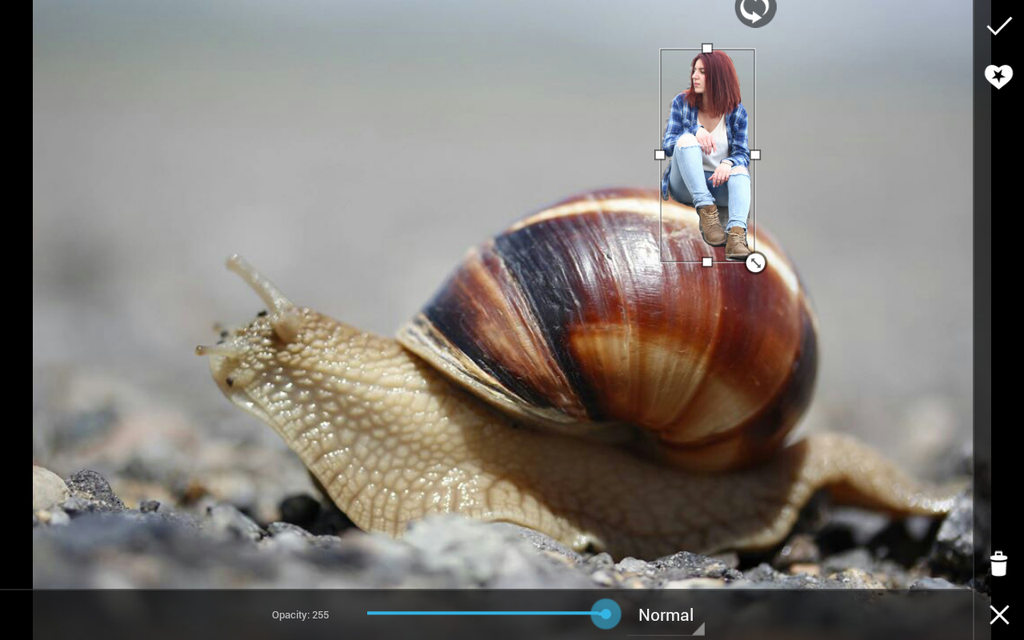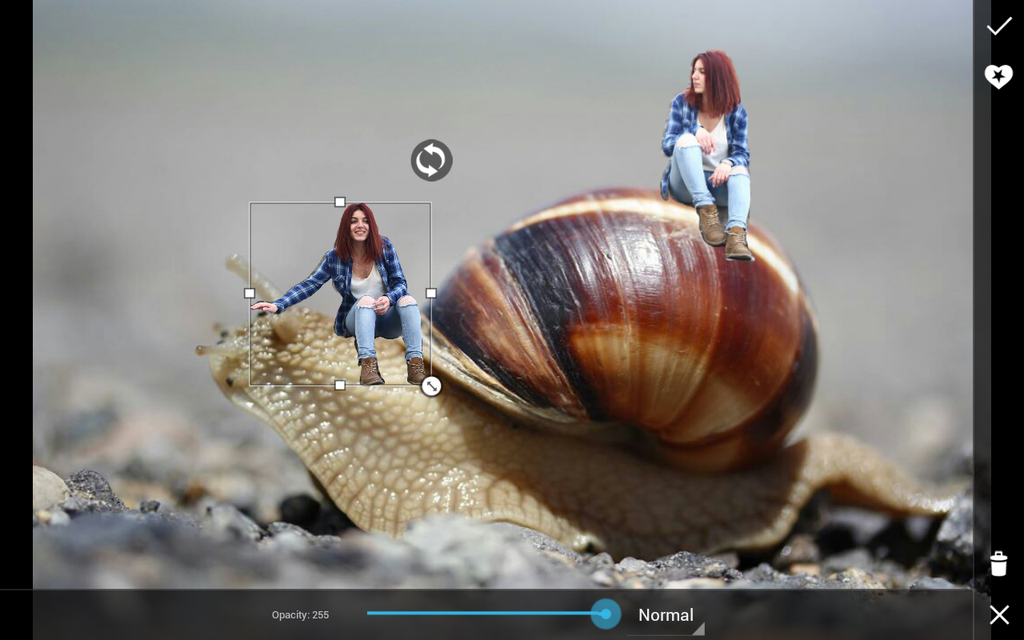 Step 4: Add Custom Clipart
To add clouds to our fantasy image, use the same add photo process to free cop a cloud from another photo. Save the added photo as clipart, and use the clipart icon to add the custom cloud clipart as many times as you like, adjusting the size and position.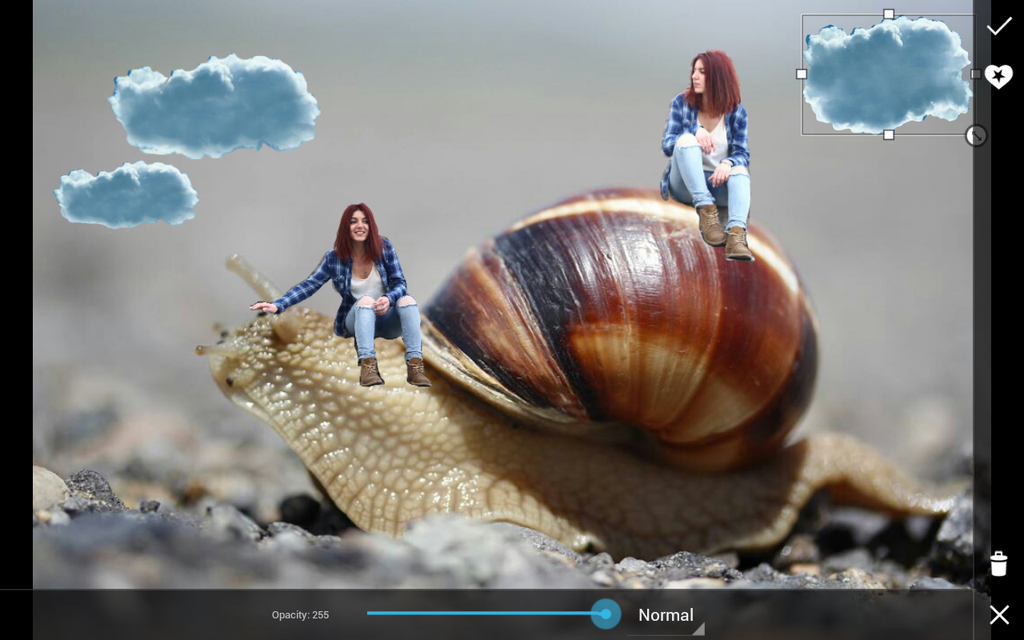 Step 5: Draw Shadows
Press the Draw icon in the editor. Color-select a dark spot in your photo. Customize your brush to a spray with low opacity. Paint a shadow under your figures. Reduce layer opacity to soften the shadow. Add layer to darken your shadow with the same process, using a darker brush.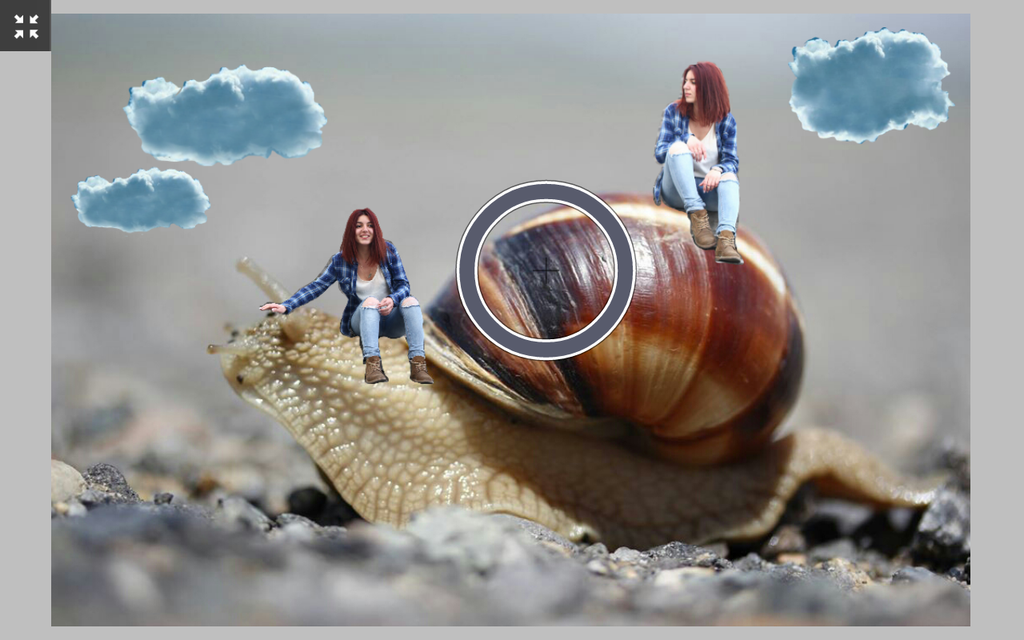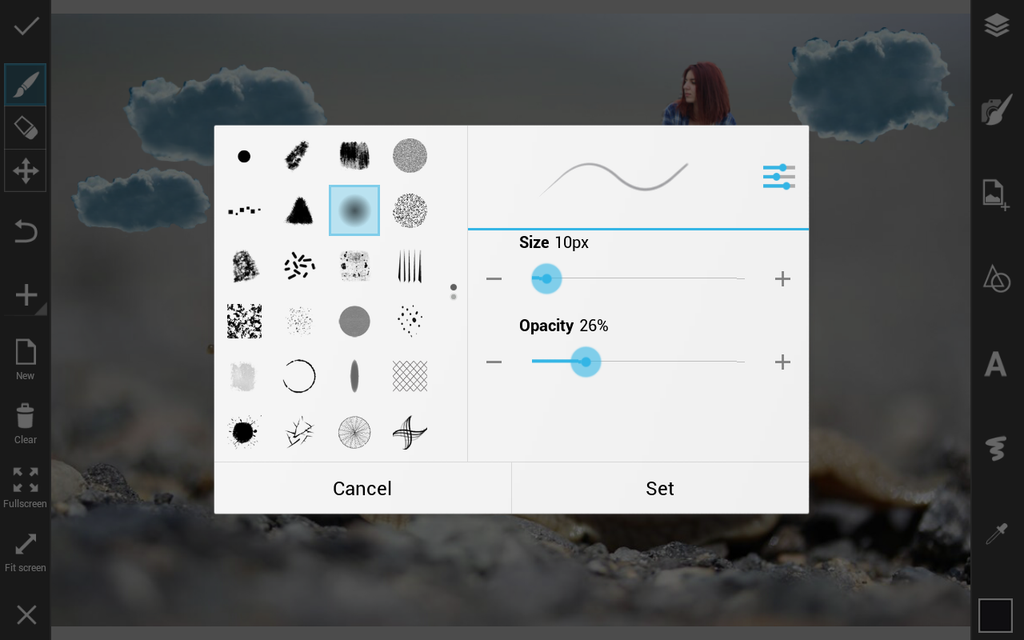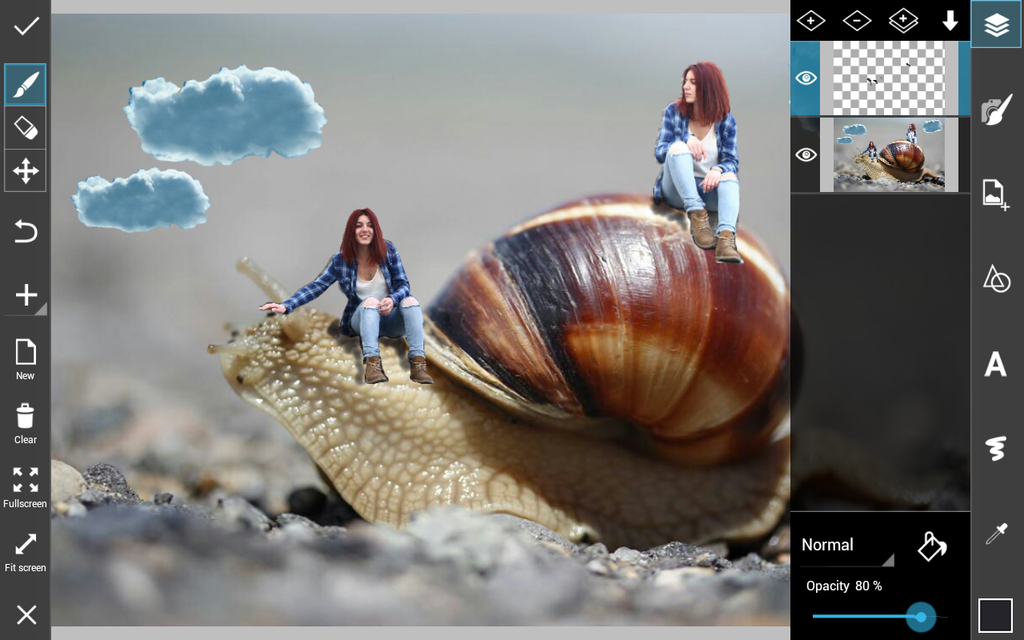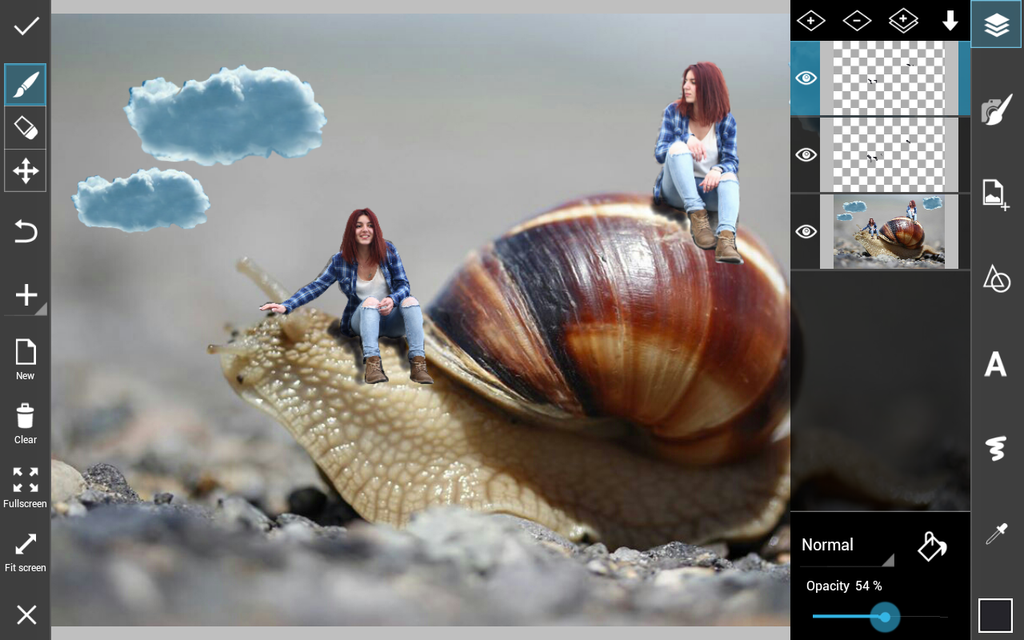 Step 6: Mask
Confirm your drawing. In the editor, select the Mask icon and choose the Texture section of the pop-up menu. Add rain with Texture 6, and select the brush to remove rain where there aren't clouds.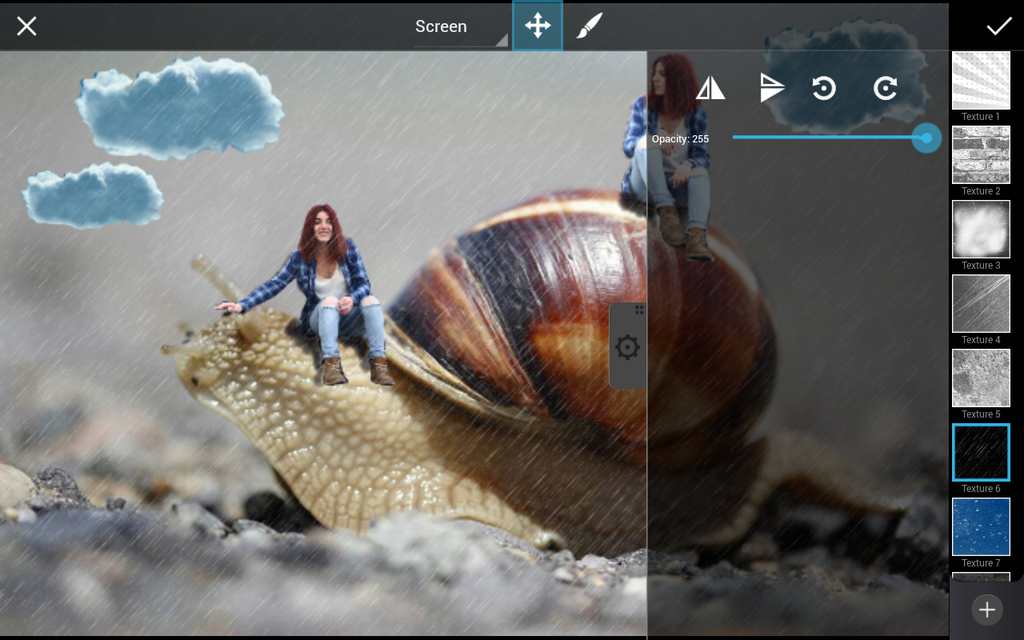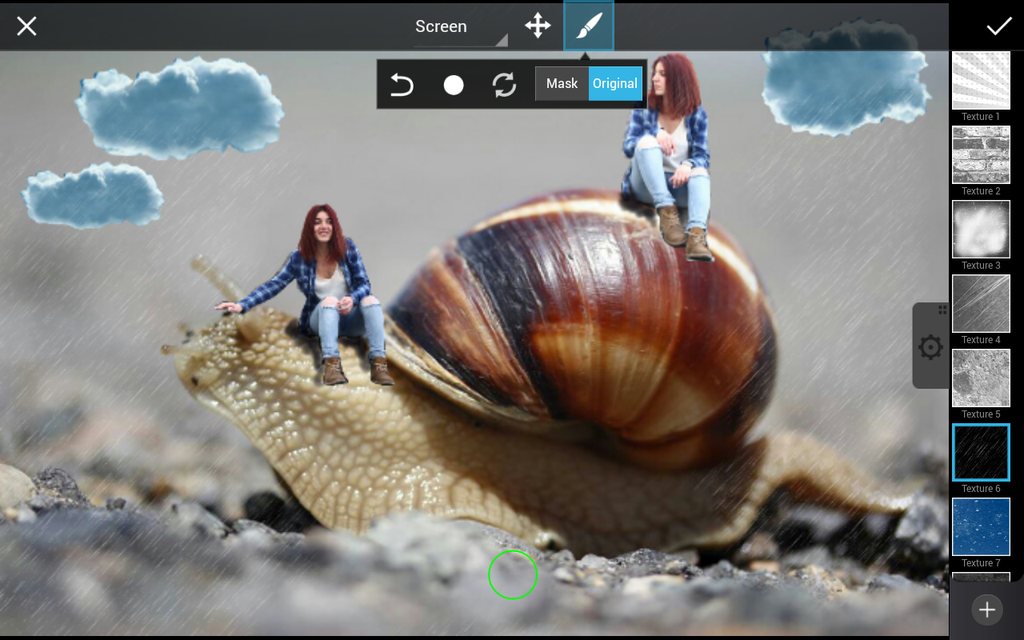 Step 7: Add Effect
Select the Effect icon from the editor, and select the Twilight from the Fx section. Fade the effect to preference and confirm to finish.