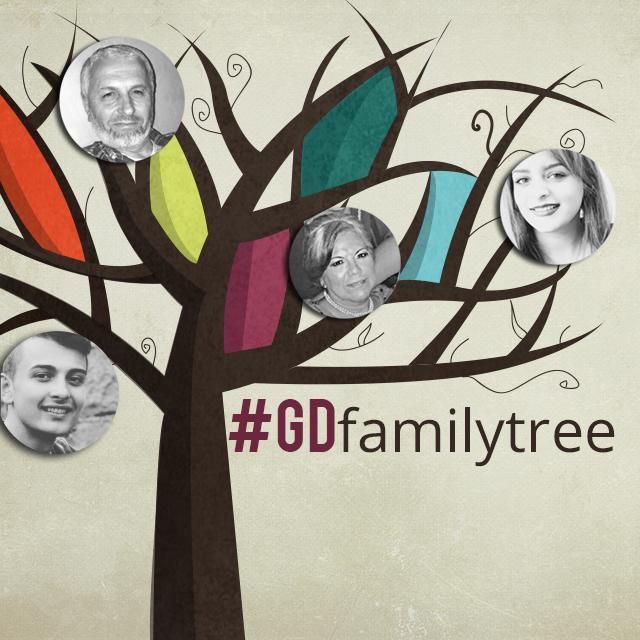 With the holiday of thanks just around the corner, PicsArt is overflowing with what a lot of us are most grateful for: family. Our recent weekly tag, #myfamily, laid the perfect foundation for this week's Graphic Design Contest. Now we are asking you to get creative and design what we are sure you've all had to create in the second grade: a family tree.
This time, however, use the extensive PicsArt Photo Studio to spice up your family tree and tag your creation with #GDfamilytree. If you really want to get creative, consider connecting a specific type of tree to the persona of your family and use that tree for your graphic design. You can even snap a shot of your favorite tree in your backyard.You can also incorporate artistic frames and overlays from our Family Portrait package, which you can find in the PicsArt Shop.
When you're done, you can print out your PicsArtified family tree and there you go: a perfect holiday present for grandma and grandpa!
How to Enter the Contest
Submit an entry by tagging it with #GDfamilytree or by submitting it in the Contest section. Submit a maximum of two designs between Tuesday, November 18th and 11:59PM on Thursday, November 20th.
How to Vote
Voting starts on Friday, November 21st and closes at 11:59PM PST on Wednesday, November 26th.
Vote in the contest section by selecting your favorite entries. Under new rules, all entries in the contest section will be displayed in random order. No new entries are permitted once voting begins.
Contest Winners
The top 10 designs with the most votes by the close of voting win. Our jury will select and feature one entry that did not make it to the top 10.