We know that the holiday season can be a difficult time for those of us who are pinching pennies. Luckily, PicsArt is here to help. Today we're showing you how to use PicsArt to create a thoughtful gift that can be personalized for anyone in your life.
You don't need to spend a lot of money to show someone how much you care. In fact, sometimes the most meaningful gifts are the ones that don't cost a cent. In this tutorial, we'll show you how to use PicsArt to design your own holiday coupons.
You can create a collection of these coupons for someone you love and let them redeem them at any time. Does your dad just love watching sports? Give him an evening of controlling the remote. Is your mom crazy about mother-daughter time? Offering her a full day of you-time is sure to make her smile. Follow these instructions to create your custom coupon, and be sure to share your creations with us by using the tag #holidaycoupon.
1. Open a blank drawing project in PicsArt and set the background color on your bottom layer.
2. On the second layer, add a border using the Shapes tool.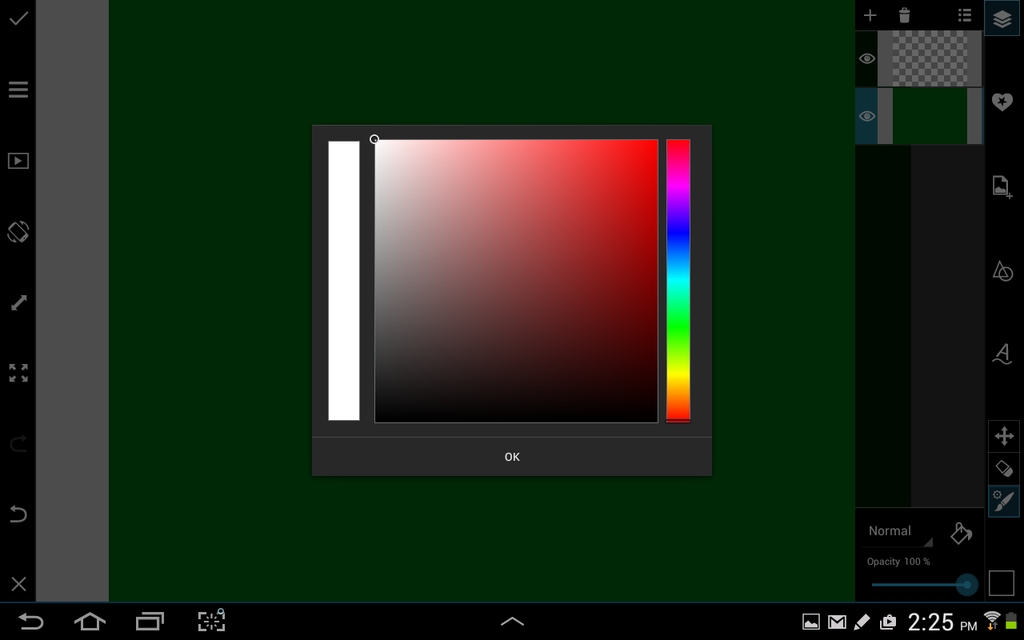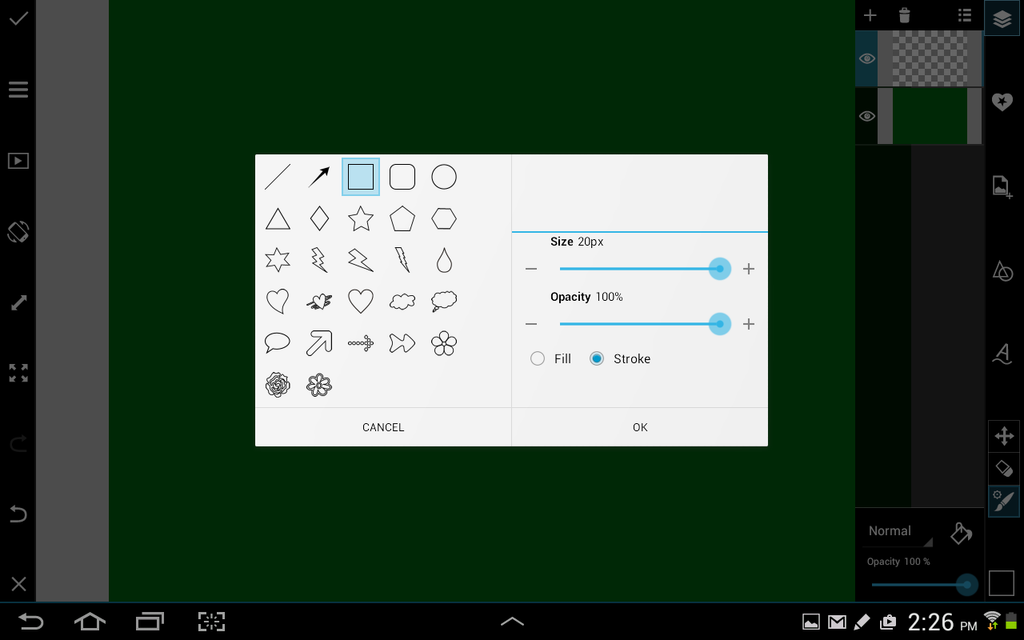 3. Save your image and open it in the Photo Editor.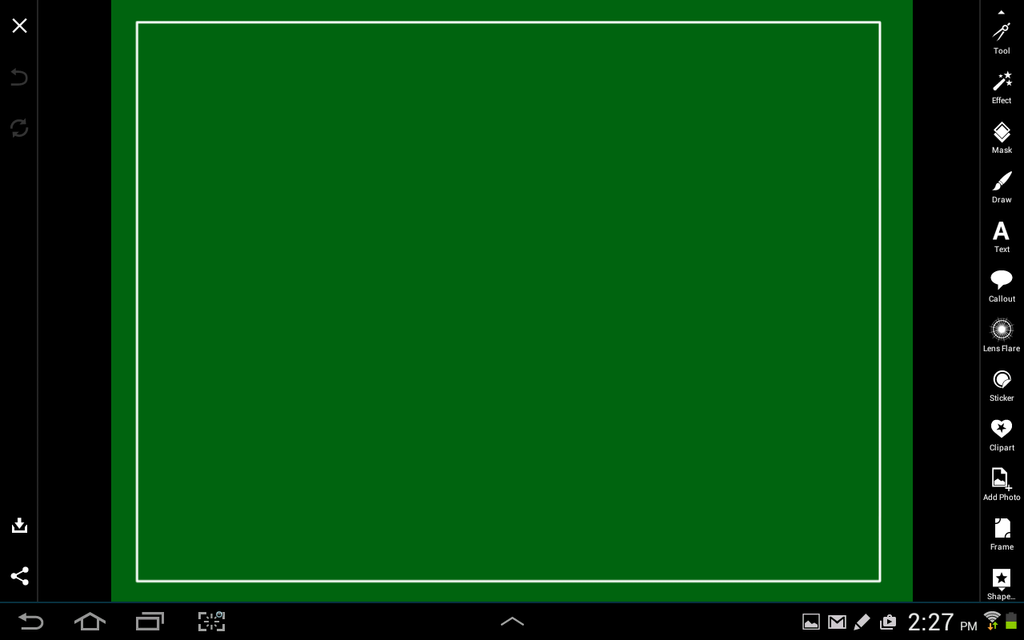 4. Add a holiday-themed clipart image. We chose a snowman from the Doodle Christmas package, available in the PicsArt Shop.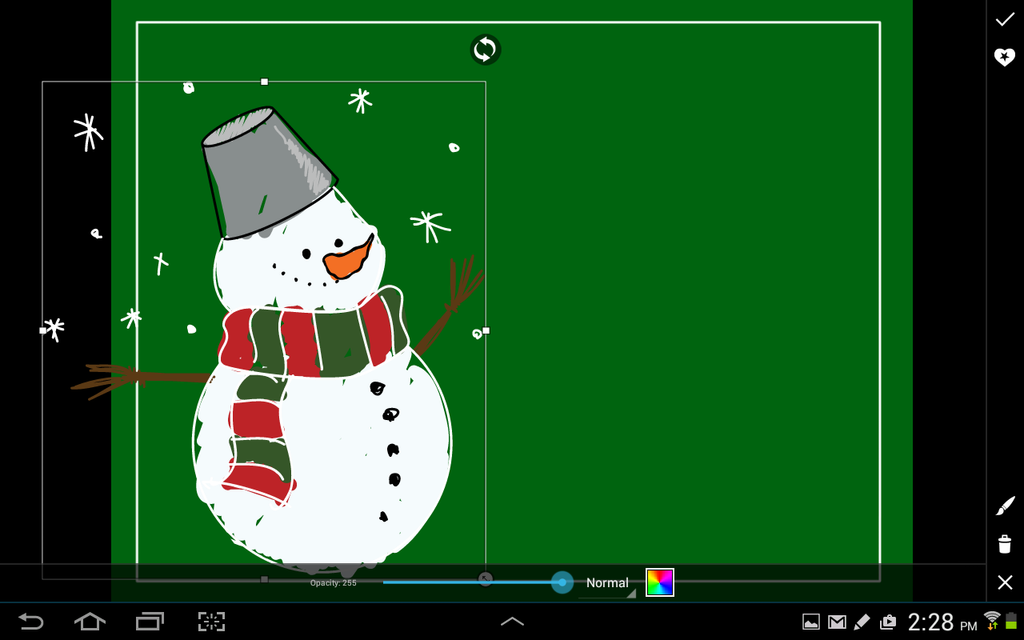 5. Now it's time to add your text. You can play with the fonts, colors, and blending options to customize your design.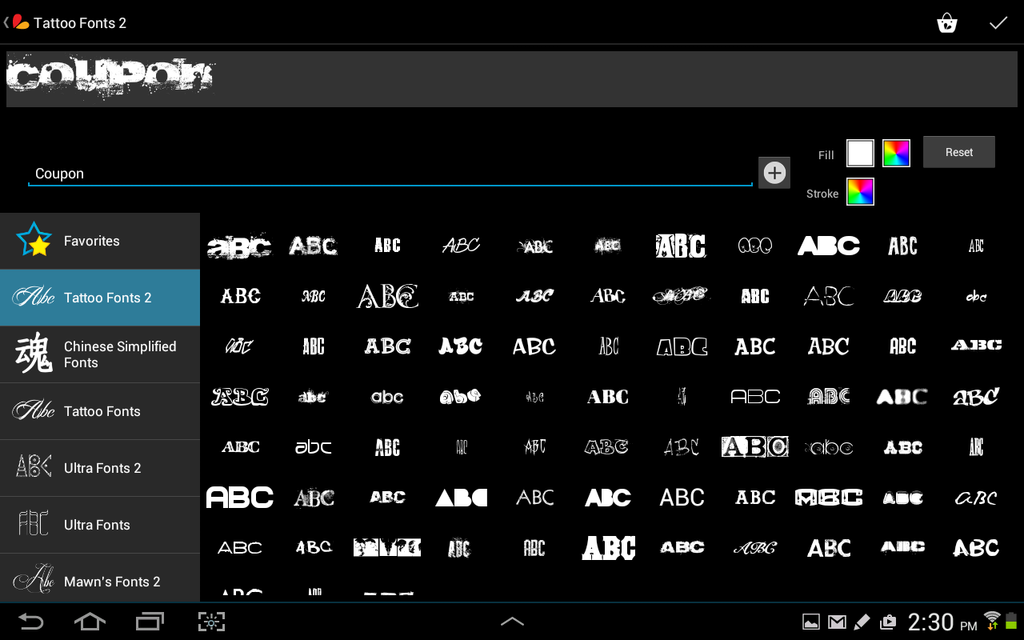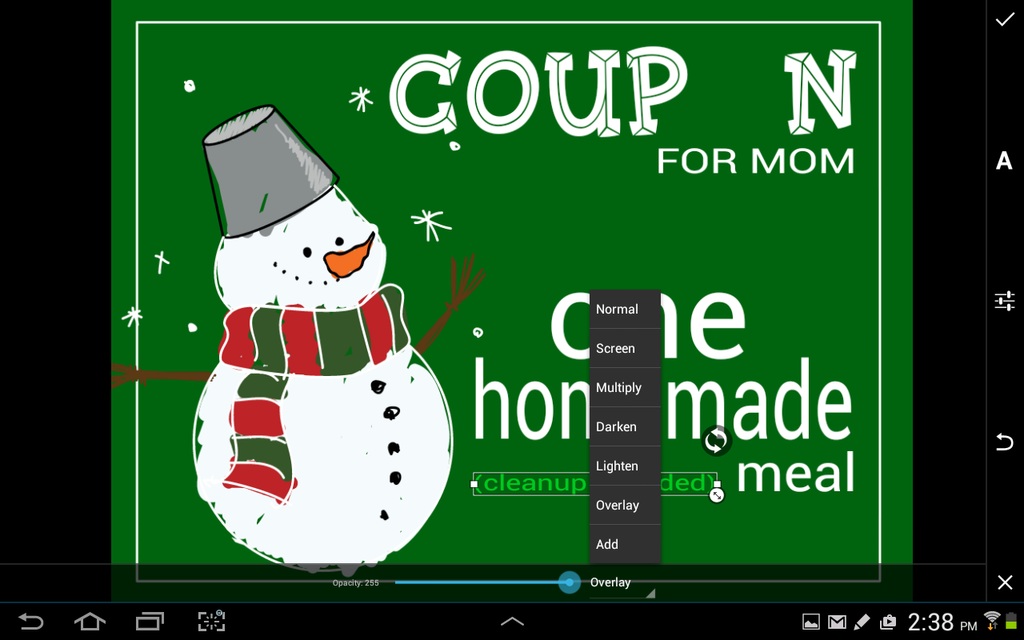 6. Next, add your favorite clipart images to spice up your design. We opted for images from the Winter Wonderland clipart package, available in the PicsArt Shop.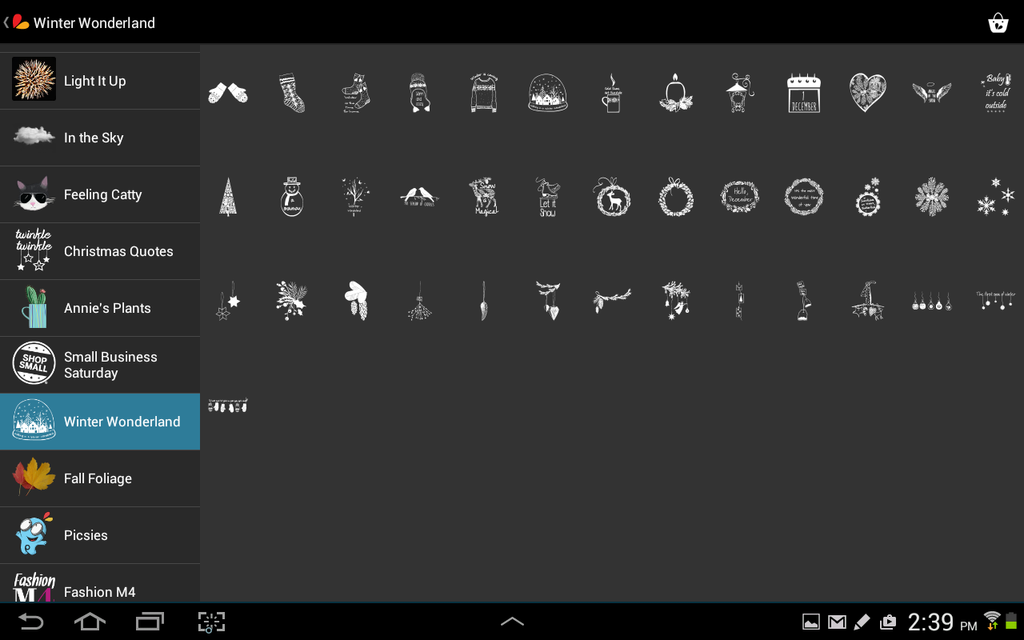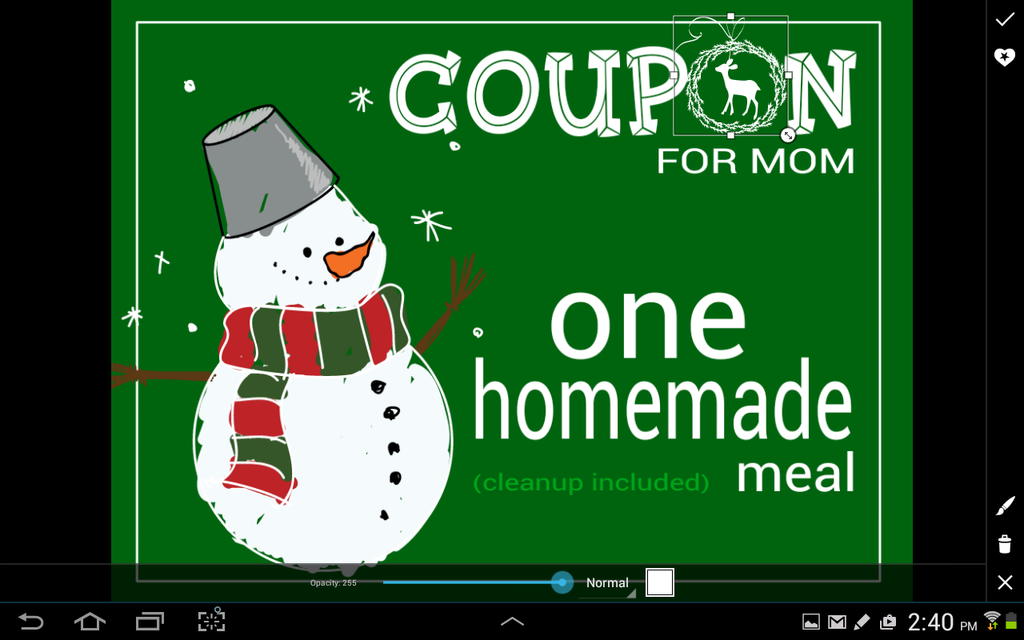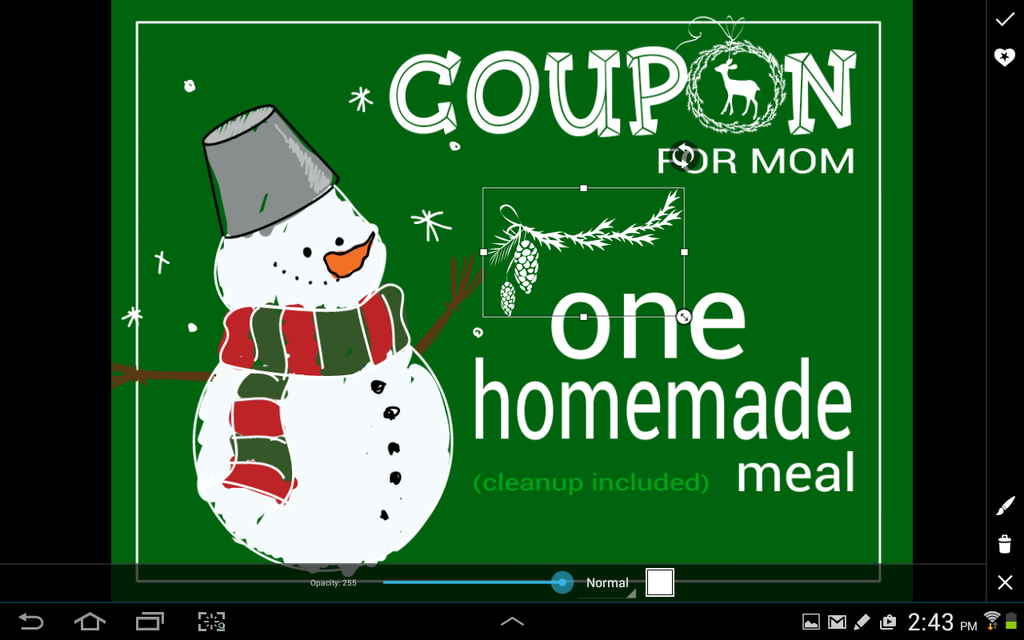 7. Add the finishing touch to your project with one of PicsArt's filters (we chose the Dodger Effect for this one) and you're done!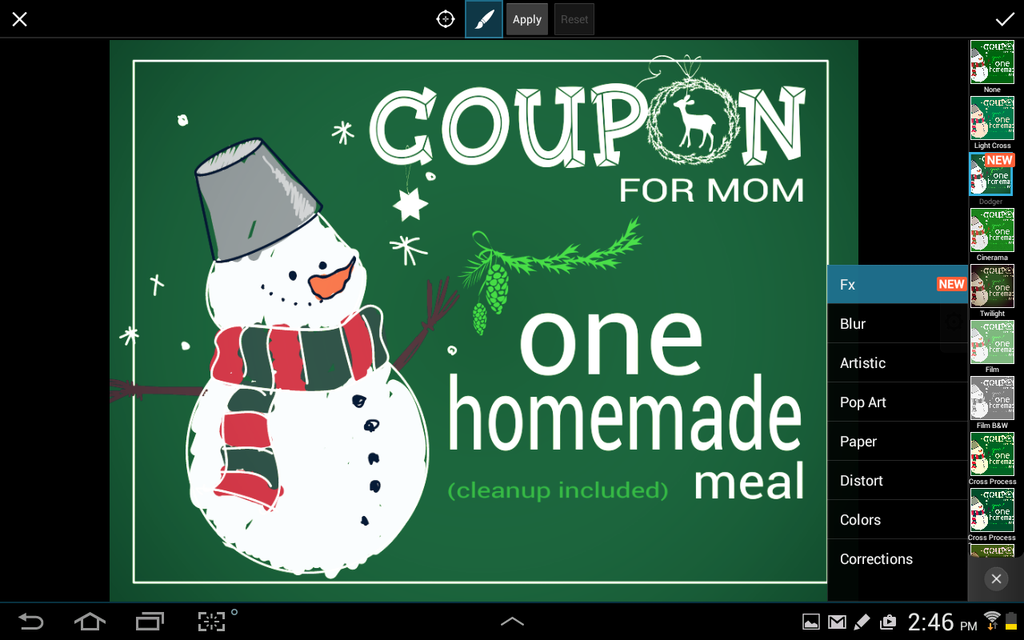 You can use this formula to create as many different coupons as you like. Print your coupons and present them as a collection to your loved ones for a gift that is sure to warm their hearts. Be sure to share them with the PicsArt community too by tagging your creations with #holidaycoupon.