Over the past few weeks, Ariana Grande has been slowly releasing single after single from her newest album, Sweetener. Ariana stans are going crazy. We're here for the bops – but we're also here for the album's Instagram account. Yup, like the queen she is, Ariana has an entire Instagram account dedicated to the album (@sweetener). So far, the account has been full of cool galaxy collages, and they've inspired us to get in on the trend. Read on to see how you can create your own Sweetener galaxy photo edit using PicsArt Photo Editor and Collage Maker.
Download PicsArt

photo editor

and

collage maker

for

iOS

,

Android

, or

Windows

. 

Open a photo of yourself or a friend in the photo editor. Tap on the Tools icon and select the Cutout tool. Outline your image to create a sticker, and then tap the arrow in the top right corner. If necessary, tap on the paintbrush or eraser icons at the bottom to refine your selection. Tap on "Save."

Next, tap the back arrow at the center of the top toolbar to go back to the search bar on the home screen. Search for "sweetenergalaxy" to remix the photo made by

@megshooks

, or search for "galaxy" to remix another free-to-edit galaxy image.

Open your galaxy photo in the editor and tap on the Sticker icon. Select the sticker you just created and add it to the center of the galaxy image.
Tap the Eraser tool and adjust the size to 70 and the hardness to 0. Erase the bottom half of your sticker to make it look like it's behind the galaxy swirls. Tap the checkmark to continue.
With your sticker still selected, tap on the Adjust tool and adjust the brightness to -55, the saturation to -25, and the shadows to -15. Tap "Apply" to continue.
Tap on the Effects icon and in the FX tab select the Drama filter, and adjust the fade to 65. Tap apply to save and continue.

Save your edit and share it on PicsArt with the hashtag #SweetenerEdit.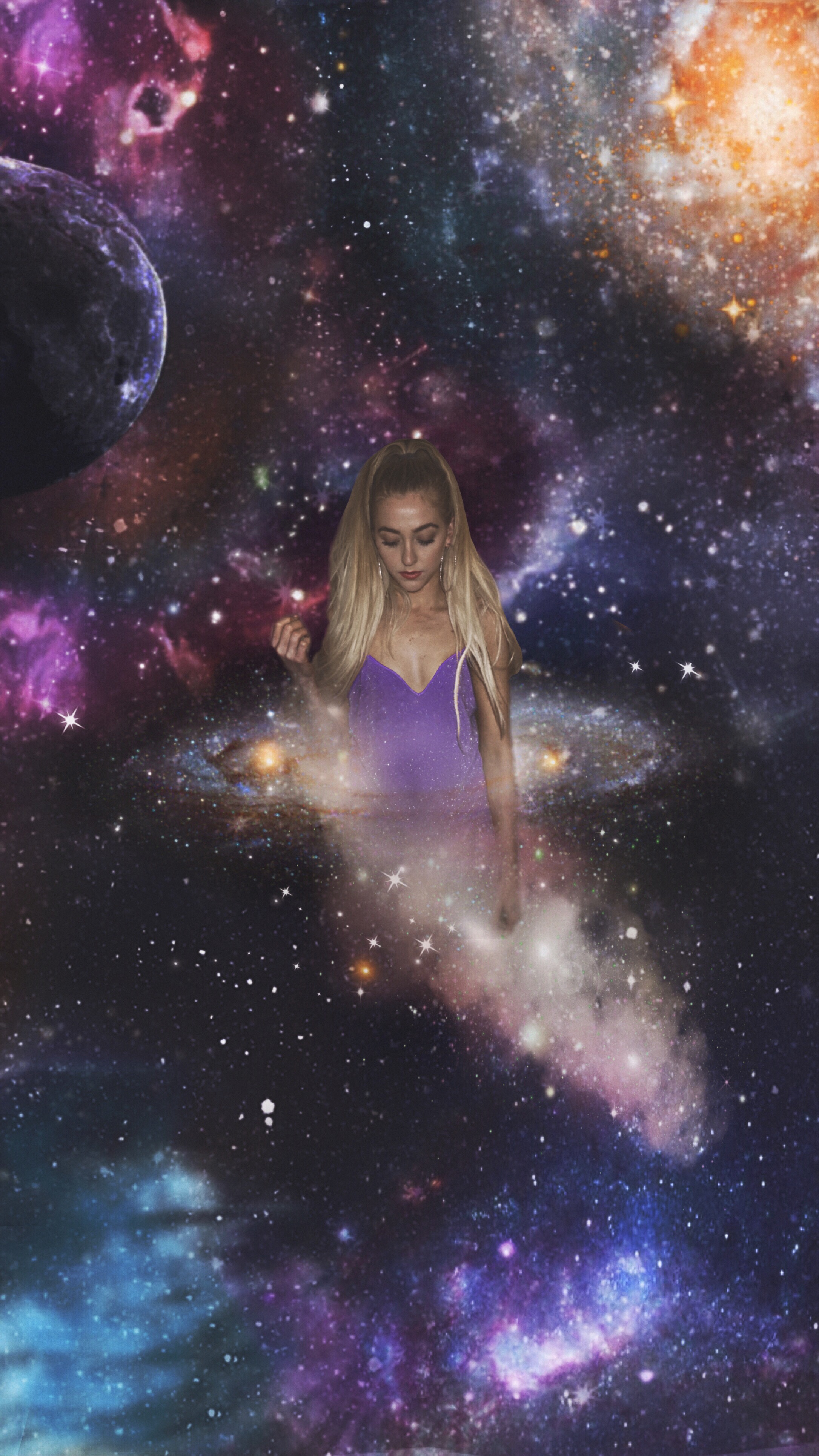 via PicsArt
PicsArt photo editor, collage maker and sticker maker is a totally new kind of creative community, with over 100M+ monthly users. PicsArt has collaborated with brands like Dior, Jared Leto's band Thirty Seconds To Mars and Lindsey Stirling. Supermodels Izabel Goulart, Doutzen Kroes, and Natalia Vodianova have shared PicsArt remixes on their social media. Download the app to get in on the action!