In the modern world creative design has become indispensable. Websites, blogs, book covers, or logos – you name it – are designed in such a way as to capture the audience's attention and address unmet customer needs. Creative design crosses the boundaries of various disciplines and combines visual inventiveness with verbal wit. It has been transformed into a powerful communication medium with a huge impact on society. The creative design quotes below will illustrate this perfectly.
For Alexey Brodovitch it was primarily the juxtaposition of elegantly set typography with graphic design and experimental trends in photography into a unified whole. It was the shaping of the vague promise of meaning, form, and irresistibly poetic charge for Leo Lionni. Herb Lubalin believed it was the poetic power of the type which had the power to change the meaning of the word through the weight and shape of each symbol.
Creative design is about learning to draw and take photos. Shaping text. Using white space creatively. It's about perfect positioning, and using technology to redefine how we create. But it's also about keeping things simple and letting an idea shine. The words of Paul Rand, art director and graphic designer, right true on this. "Design is so simple" he said, "That's why it is so complicated."
How Do You Make a Creative Quote?
Creative quotes are hugely popular on social media. Facebook, Twitter, and Instagram are awash with them. You'll find them in many colors, forms, and sizes, with a range of typefaces, color palettes, and graphic elements befitting the spirit of the sentiment.
Picsart has a host of tools which you can realize your design ideas and represent your own quotes in unique and arresting ways. Create your own color palette or go with the vintage black-and-white. Apply a fitting font and experiment with texture, letter shades, and contrast. Make creative use of white space and design a unique layout. That's not to mention creating backgrounds and frames, or using Picsart frames and templates.
Most Famous Creative Sayings
Caught up in the daily grind? These creative design quotes might help. Prepare for insight, wisdom, and inspiration. Maybe you can even take the ideas and principles forward and apply them to your own designs.
Alexey Brodovitch
The famous photographer, teacher, designer, and art director of Harper's Bazaar, emphasized the need for innovative thinking in design. His creative sayings like "Astonish me!" or "Could it be, like, for example Cocteau?" speak to his revolutionary approach to design. "This disease of our age is boredom…The way to combat this is by invention by surprise. When I say a good picture has surprise value, I mean that it stimulates my thinking and intrigues me".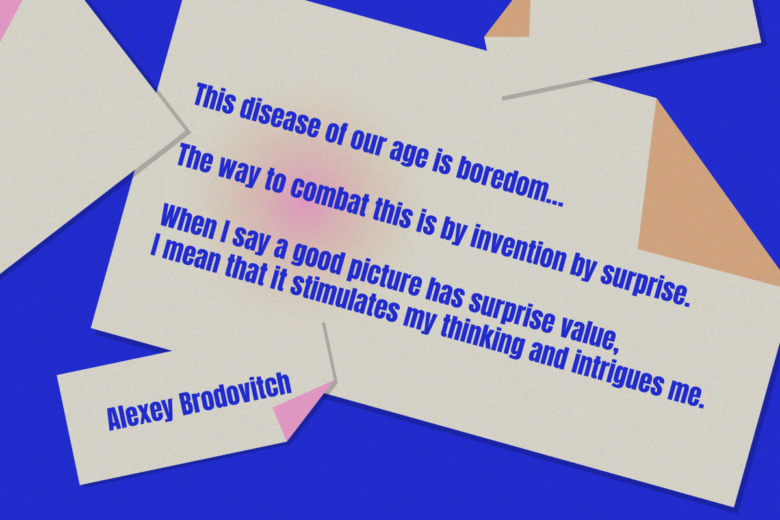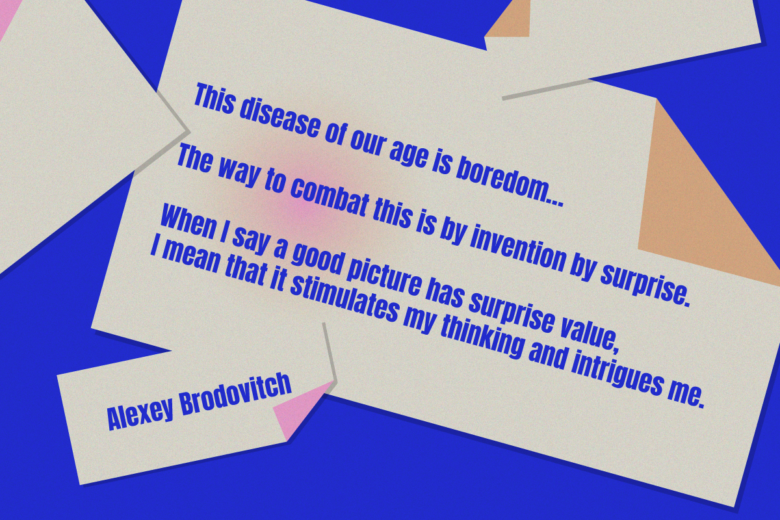 Neville Brody
The acclaimed British graphic designer engages with the idea of responsible designing. He believes that everything designers do will somehow affect society. "An electrician isn't an opinion former, but a graphic designer is. My argument is that all graphic designers hold high levels of responsibility in society. We take invisible ideas and make them tangible. That's our job".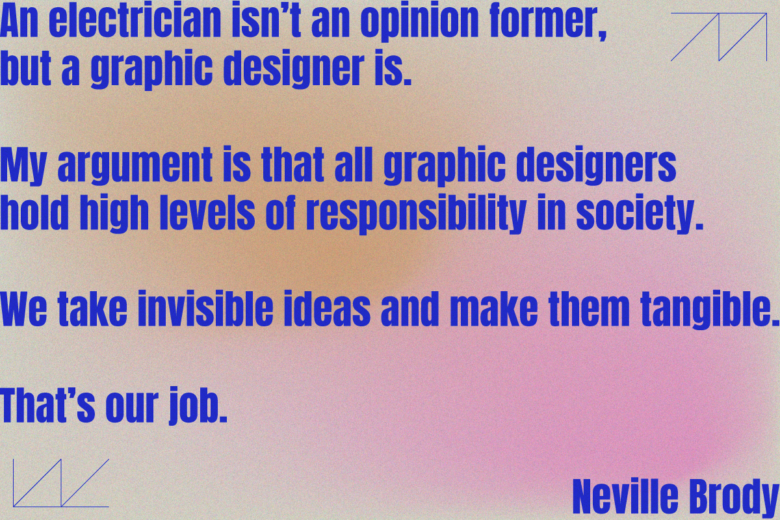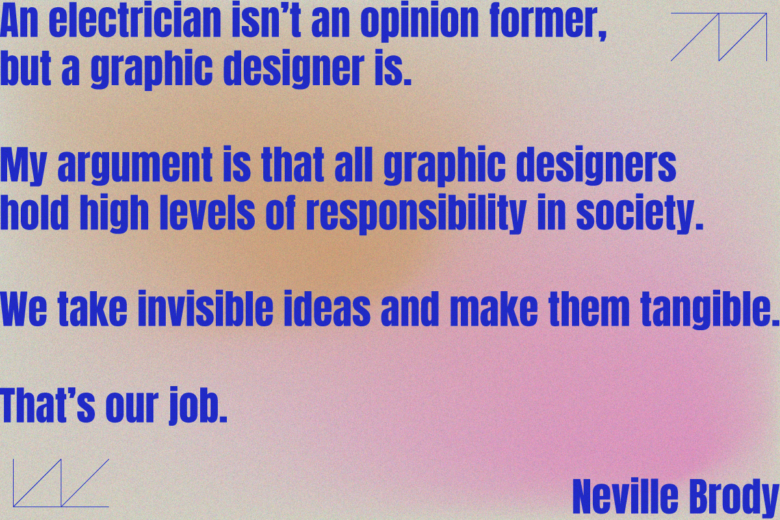 Herb Lubalin
One of the world's most successful designers was an innovative typographer and art director in a constant quest for something new. He pushed social and visual boundaries, and stressed the importance of typography in design. "The better people communicate, the greater will be the need for better typography – expressive typography".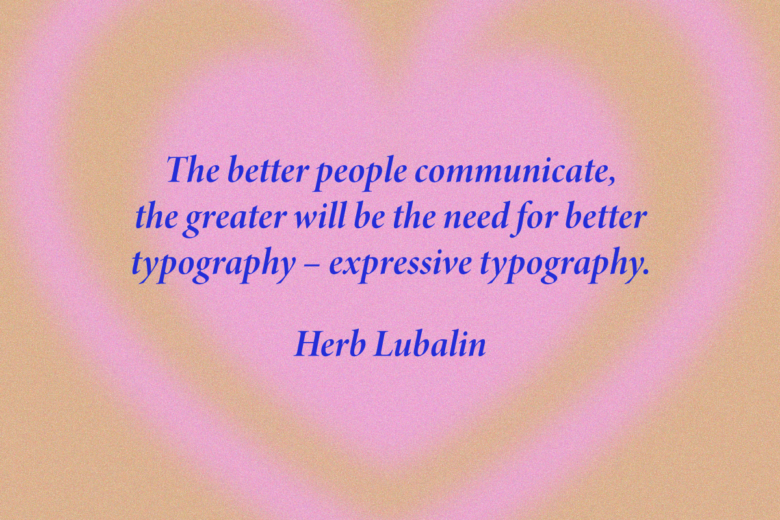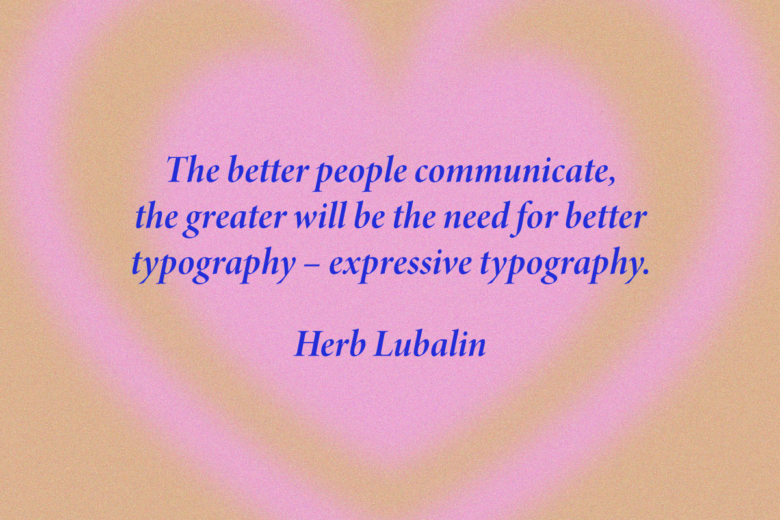 Milton Glaser
Prominent graphic designer Milton Glaser was co-founder of New York magazine, and believed that "Certainty is a closing of the mind. To create something new you must have doubt."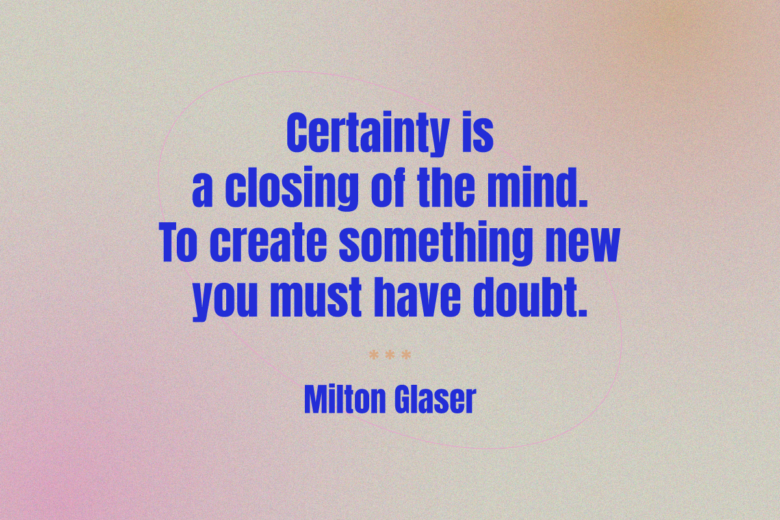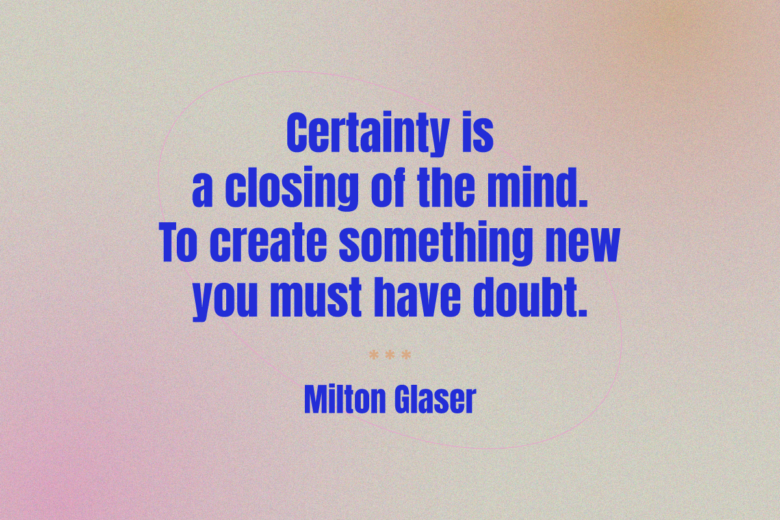 Josef Müller-Brockmann
Famed Swiss designer, educator, and pioneer of the International Typographic Style, Josef Müller-Brockmann referred to the importance of the concept before its visual representation. "The more anonymous and objective these elements (i.e. design elements) are the more suitable they prove as a vehicle for the thematic idea; the realization of this idea in graphic form is the end to which all the elements of design must be directed."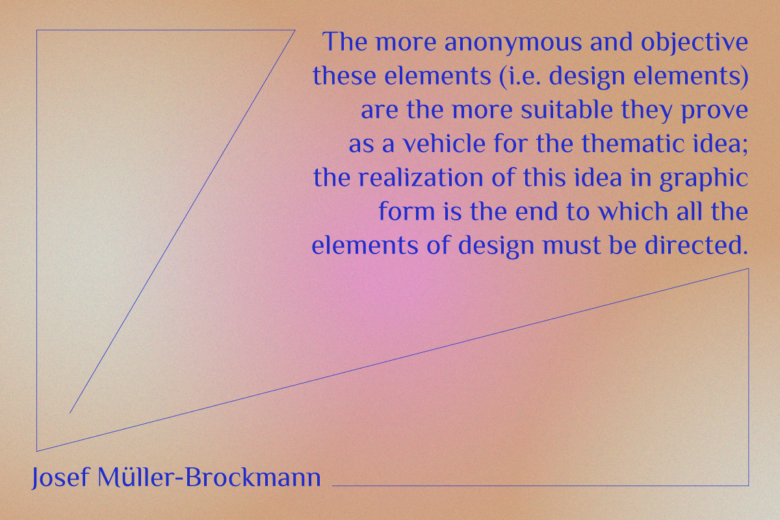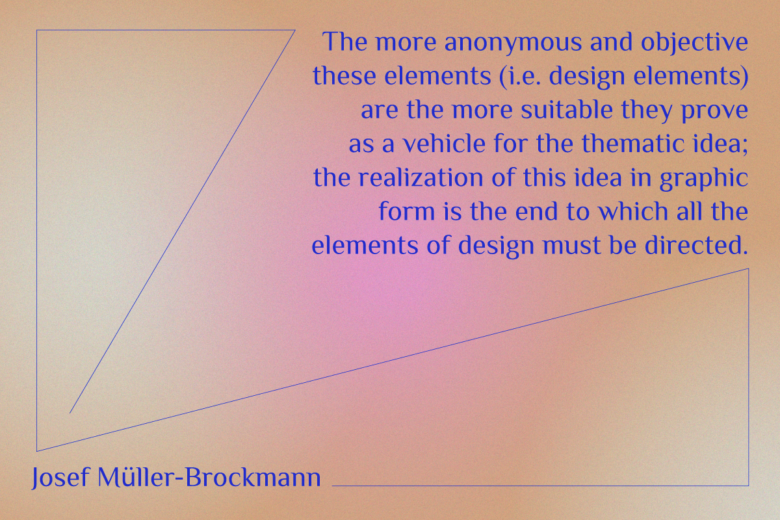 Leo Lionni
Art director and designer of highly acclaimed children's books Leo Lionni stated that "Design is form. Sometimes it is decorative form, and has no function other than to give pleasure to the eye. Often it is expressive form, related to conceptual content, to meaning. It is always abstract; but like a gesture or tone of voice it has the power to command and hold attention, to create symbols, to clarify ideas."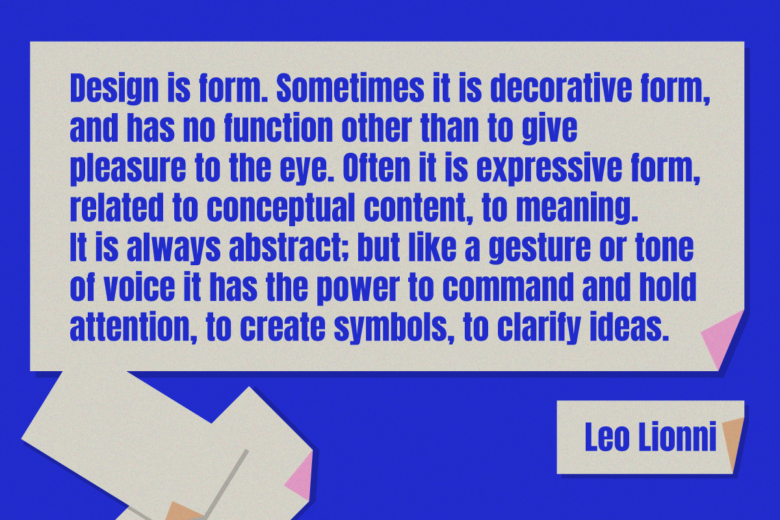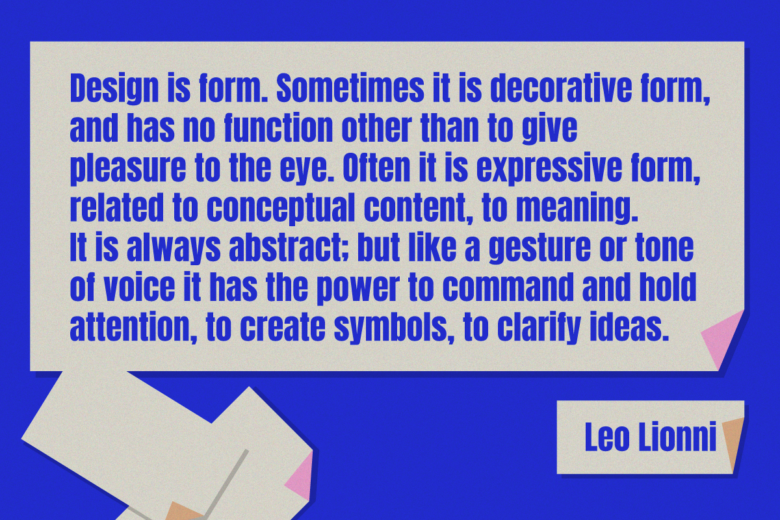 Valerie Pettis
The famous contemporary designer stresses the need for balance in design. "Design is the search for a magical balance between business and art; art and craft; intuition and reason; concept and detail; playfulness and formality; client and designer; designer and printer; and printer and public".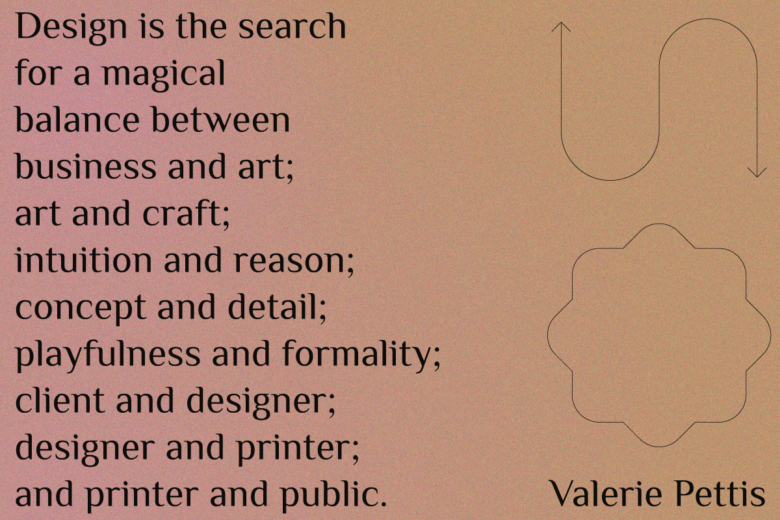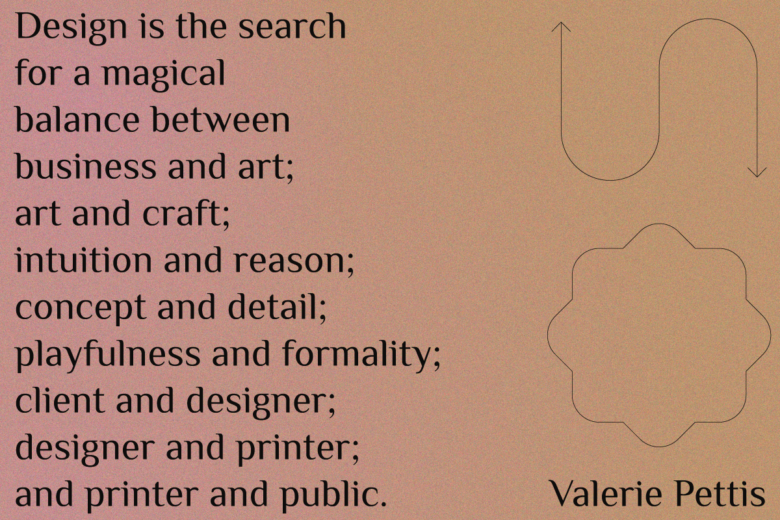 Paula Scher
Painter, educator, and one of the most famous designers in the world, Paula Scher is convinced that "the work needs to get out of your head and on to the table, and it needs to be done from the heart."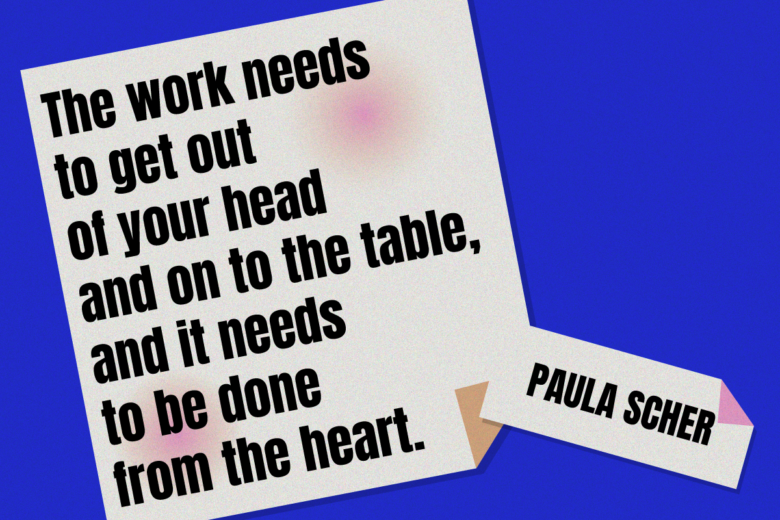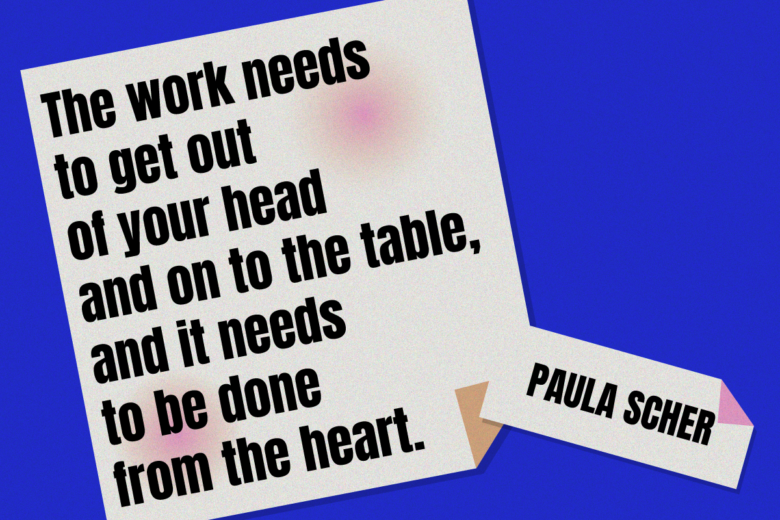 Joe Sparano
Designer and teacher Joe Sparano feels that "Good design is obvious. Great design is transparent" and that "Design is content with intent. Content without intent is noise. Intent without content is decoration".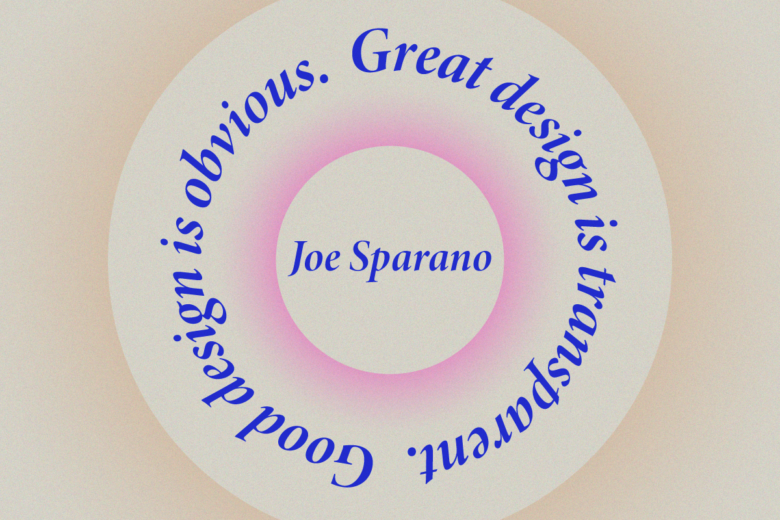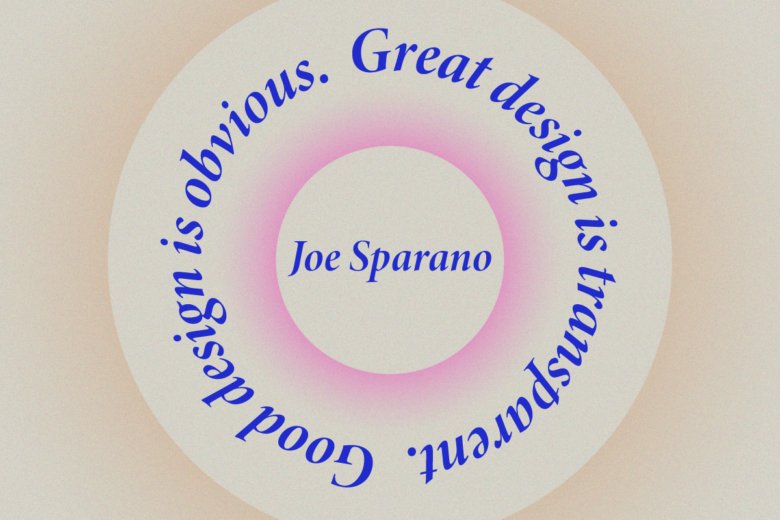 Erik Adigard
Designer and media artist Erik states, "Design is in everything we make, but it's also between those things. It's a mix of craft, science, storytelling, propaganda, and philosophy."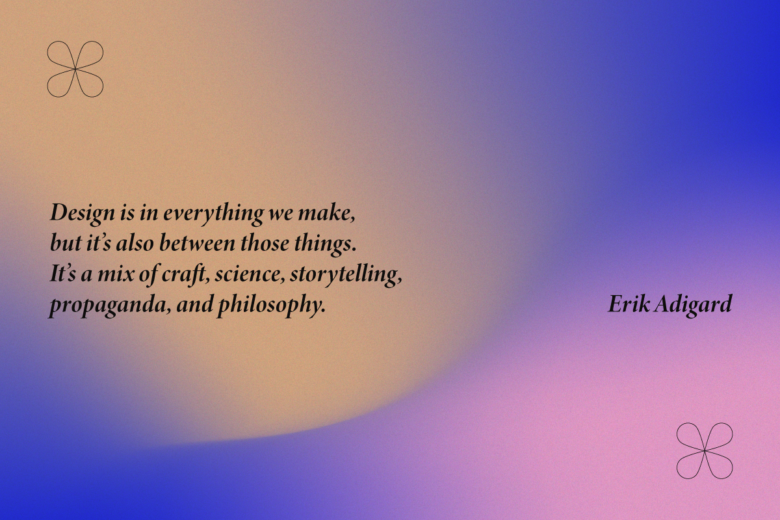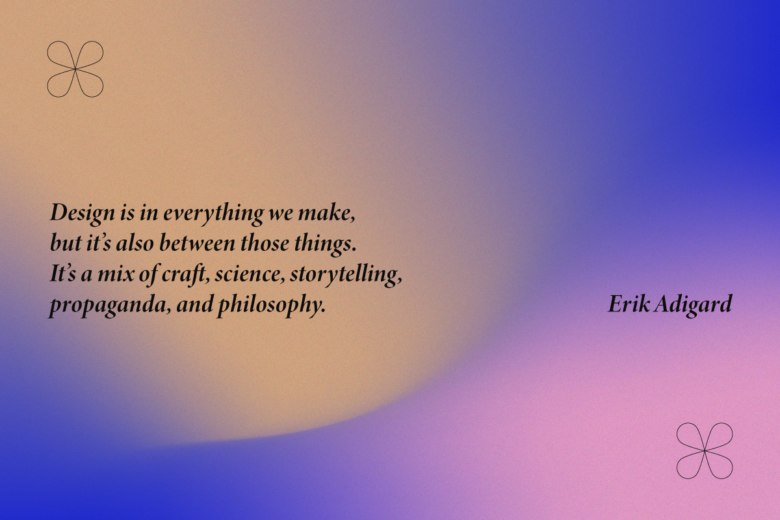 Paul Rand
"Design is the silent ambassador of your brand."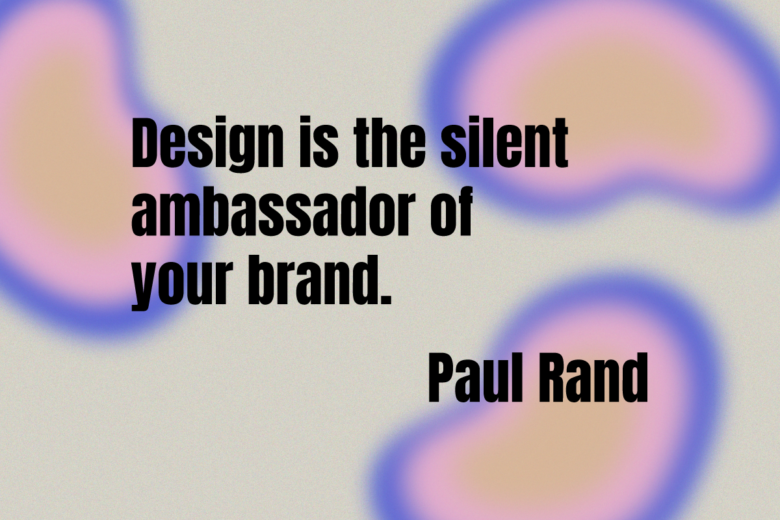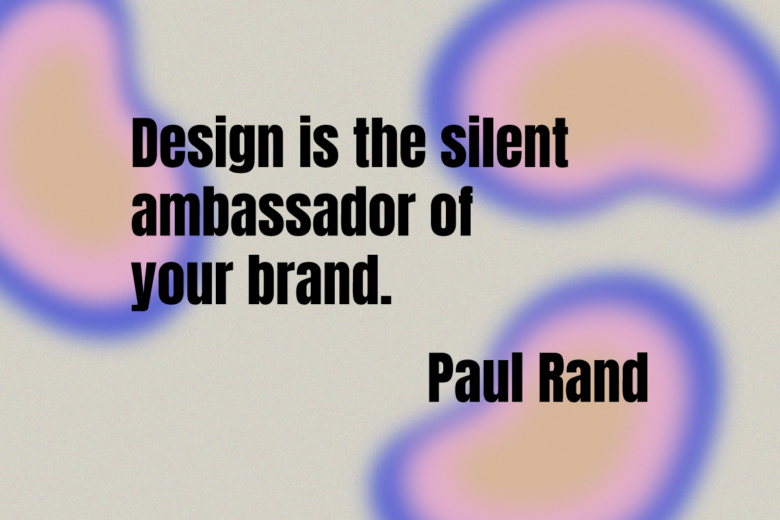 Saul Bass
"Logos are the graphic extension of the internal realities of a company."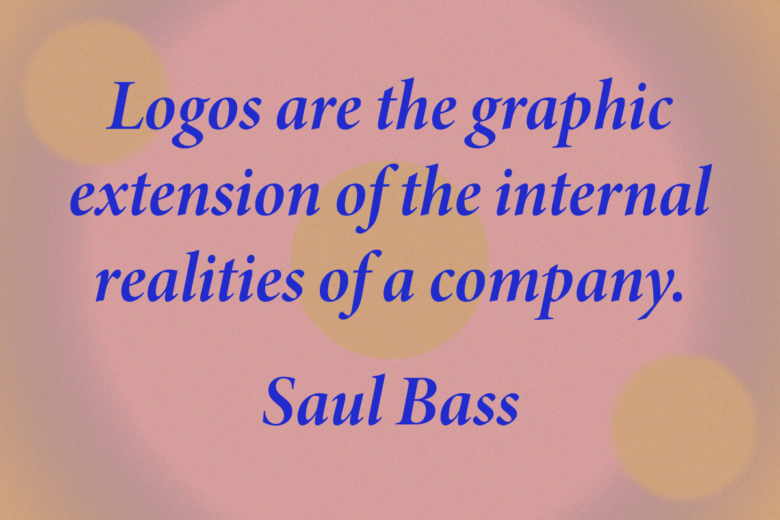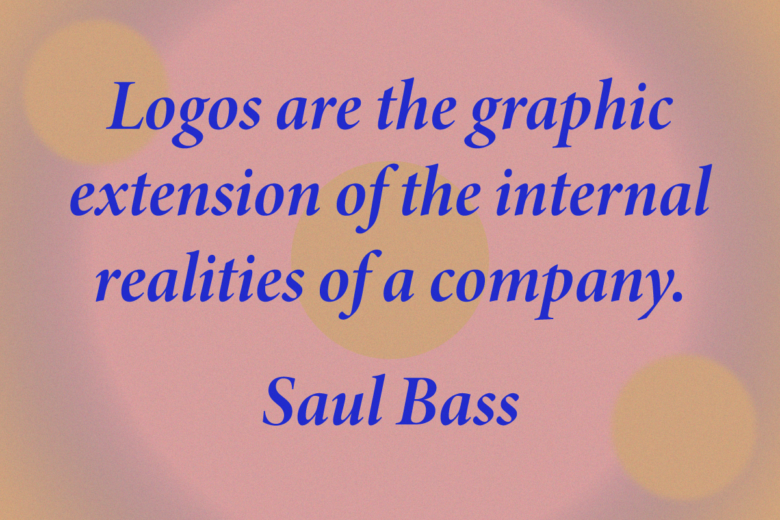 Sol Sender
"The strongest logos tell simple stories."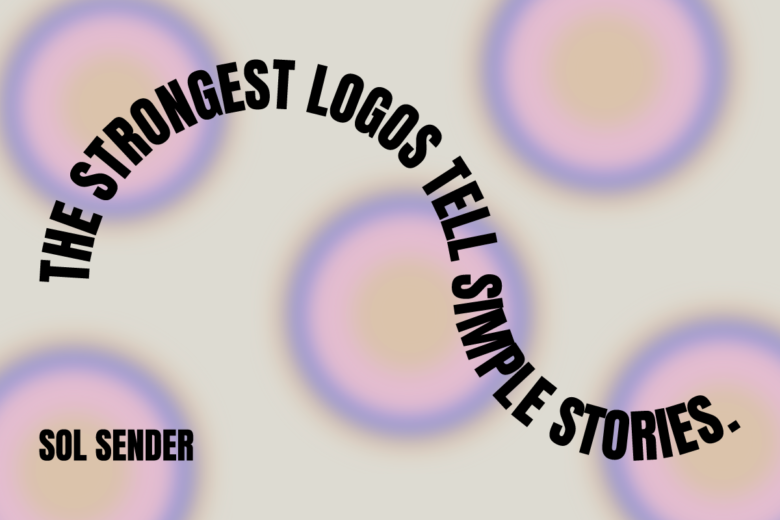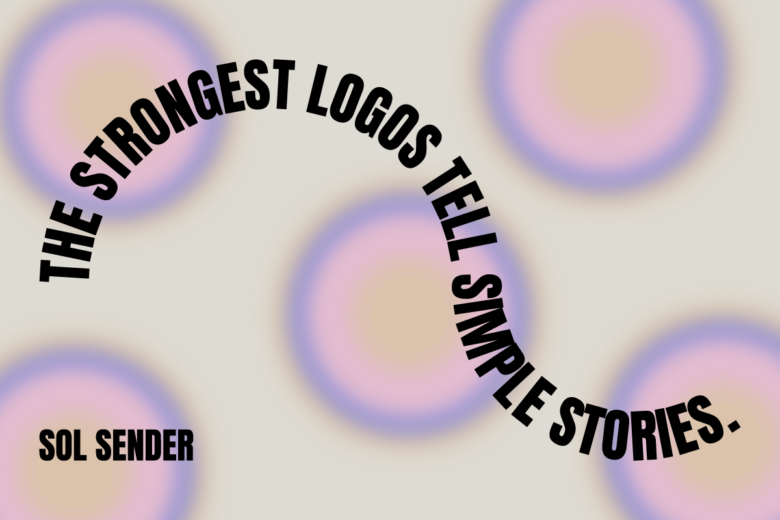 Albert Hadley
Famed interior designer and decorator Albert Hadley: "The essence of interior design will always be about people and how they live. It is about the realities of what makes for an attractive, civilized, meaningful environment, not about fashion or what's in or what's out".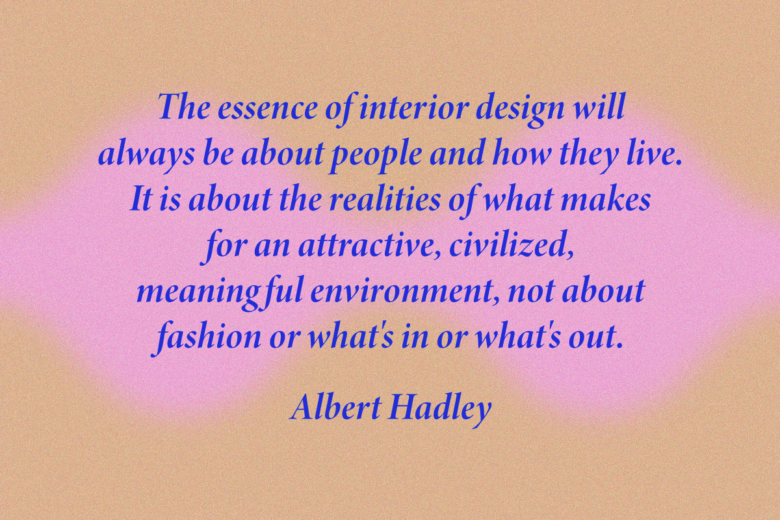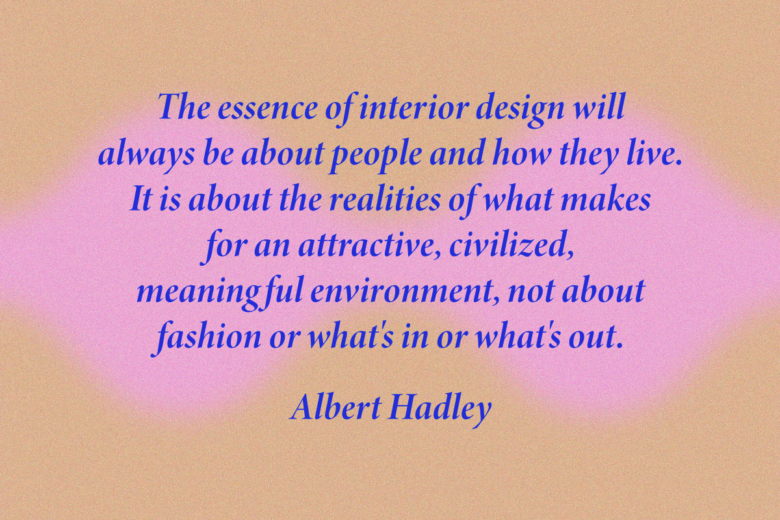 Charles Eames
American designer, architect, and filmmaker Charles Eames believed that "the details are not the details. They make the design."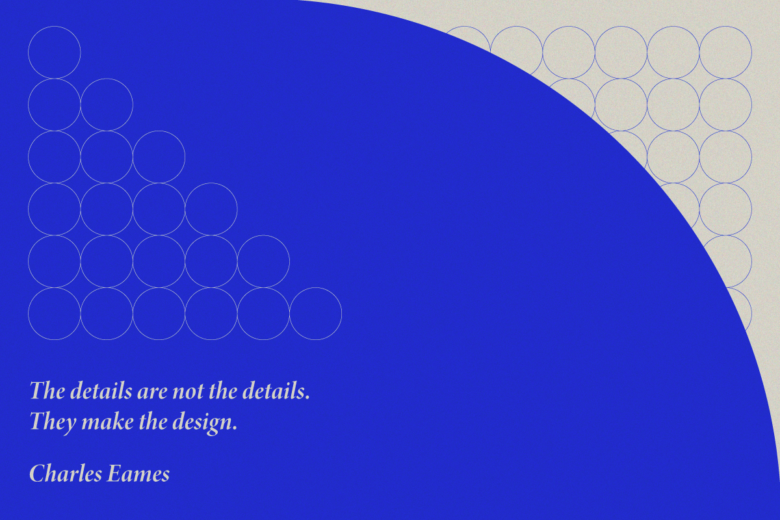 Frank Lloyd Wright
The world renowned architect and designer felt that "form follows function—that has been misunderstood. Form and function should be one, joined in a spiritual union."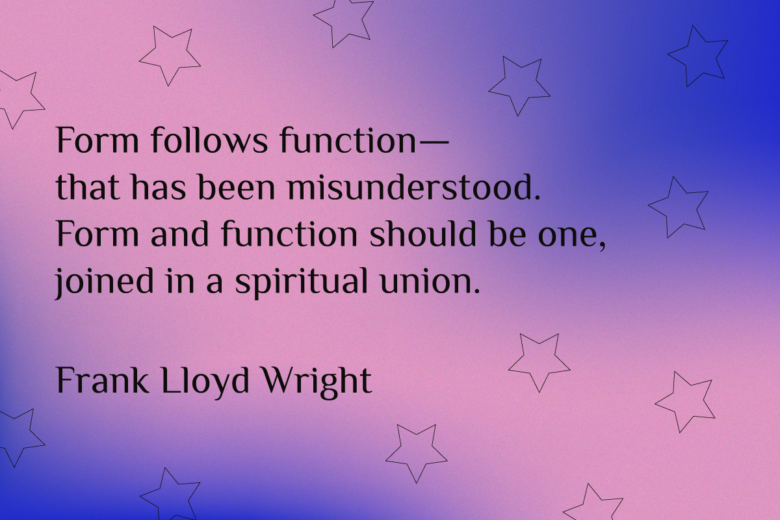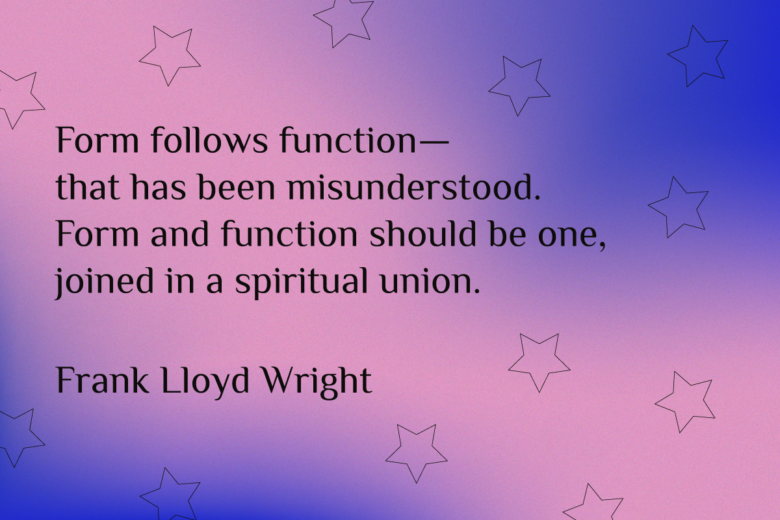 How to Make the Perfect Graphic for a Creative Quote
Making graphics for creative design quotes is fun with Picsart. Follow these easy steps to design your own, whether you work on mobile or desktop. Here's how:
On Mobile
1. Open the Picsart app and click the + icon to start.
2. Scroll to Backgrounds and select See All.
3. When you've selected your background, tap on Tools to adjust the background or personalize it with a range of editing options.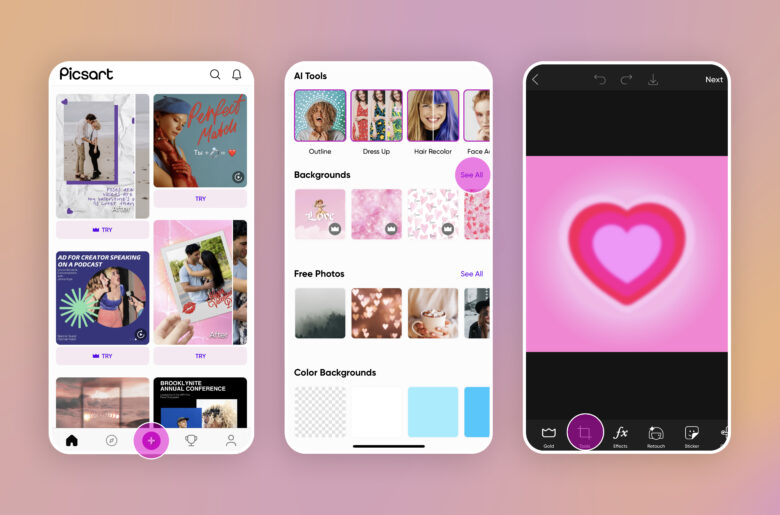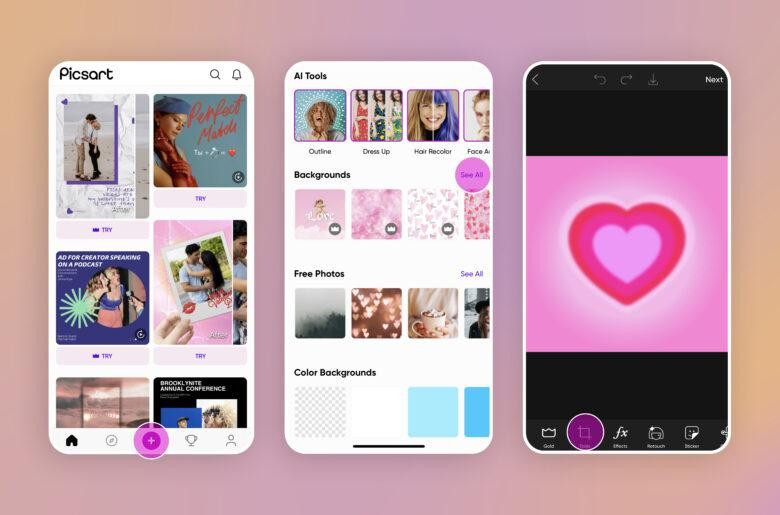 4. Now it's time to add your creative design quotes. Tap on the Text tool and type in your message.
5. Select your preferred font to stylize the message appropriately and tap on Next when you're happy with it.
6. Save or post your final design.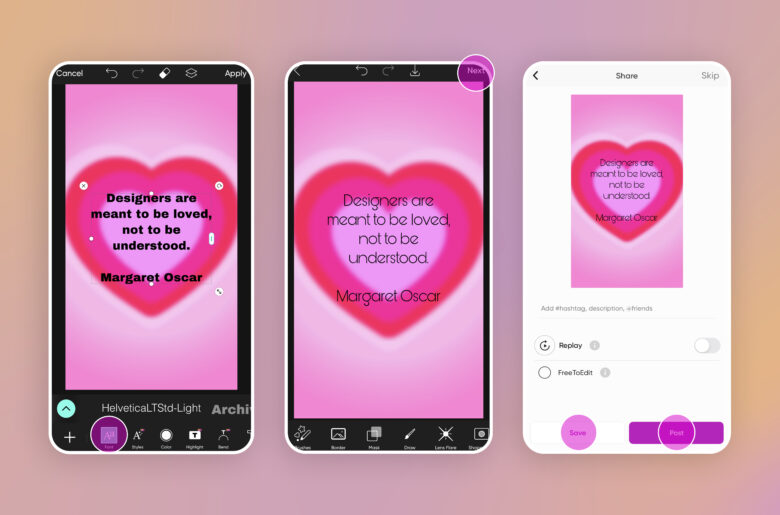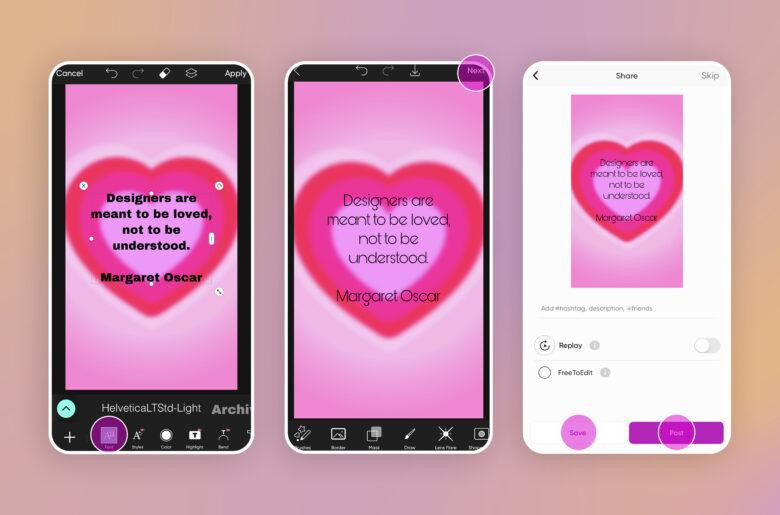 On Desktop
1. To start designing click on the New Project button from the desktop editor.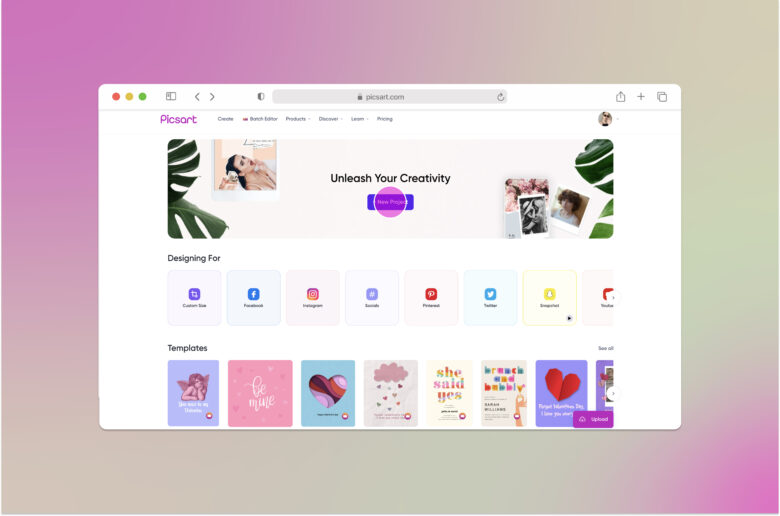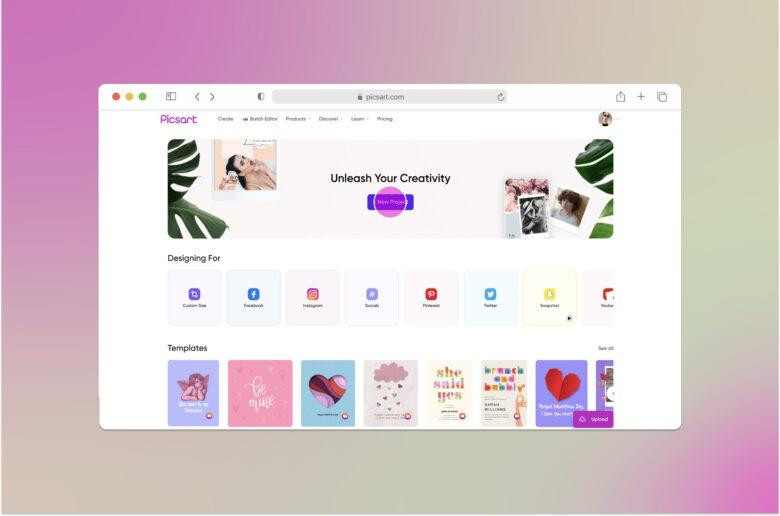 2. Set your canvas by clicking on Layout and choosing from the range of preset options (or determine your own if you want specific dimensions).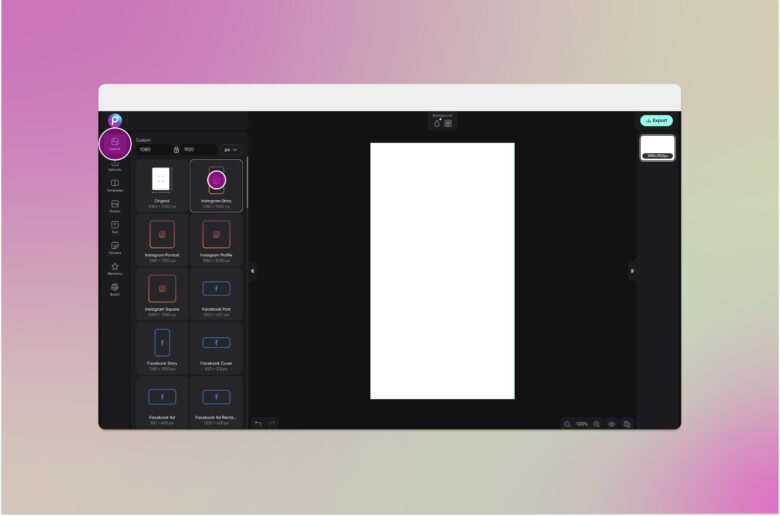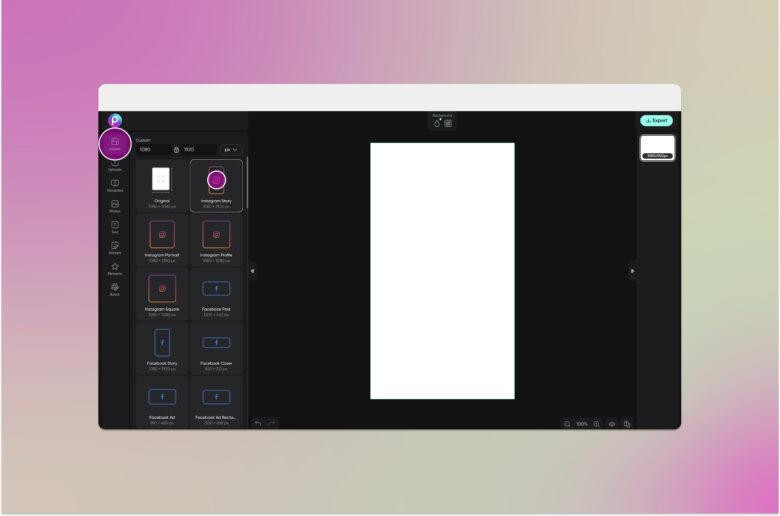 3. Let's fill that canvas now. Click on Texture from the Background editing panel and browse a suitable option for your creative design quote.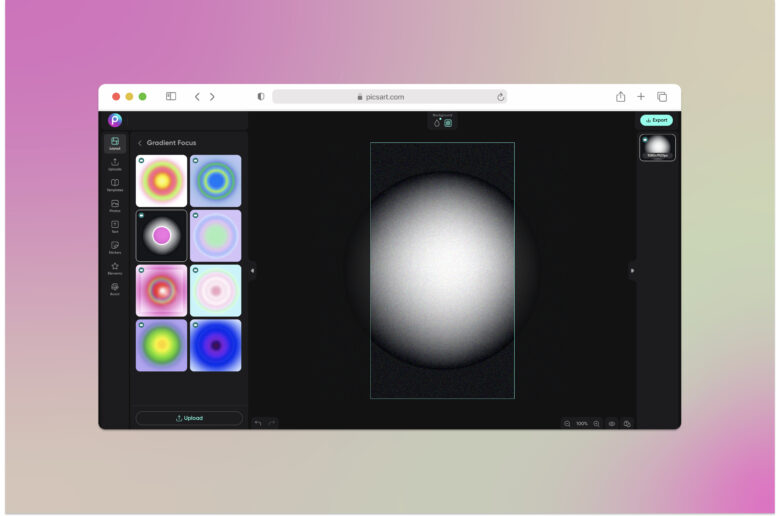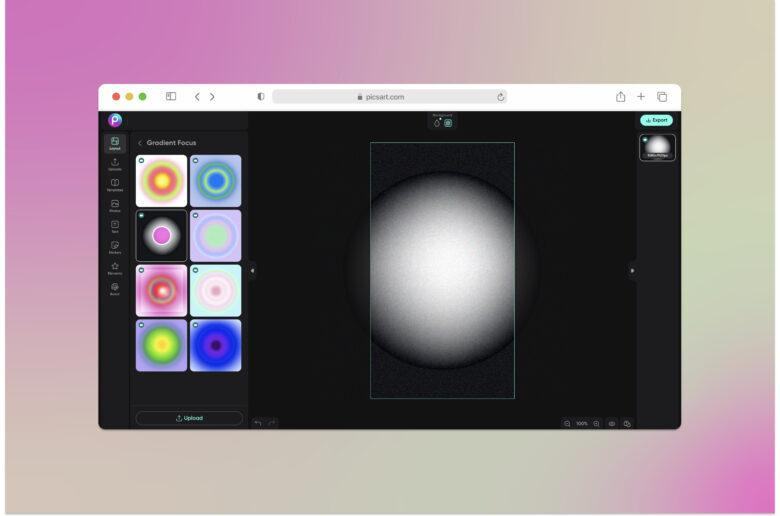 4. Time to add those words. Click on the Text tool and type in your message, resizing and editing however you need.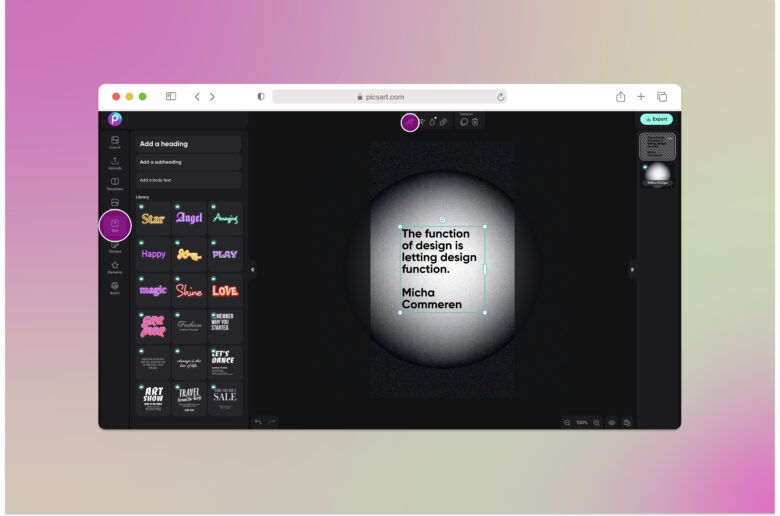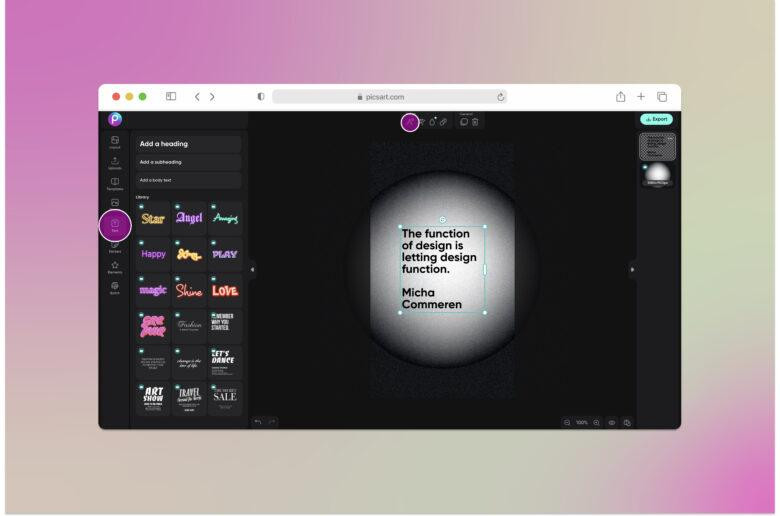 5. You can change the font and adjust a range of aesthetic tweaks to perfect your design at this stage.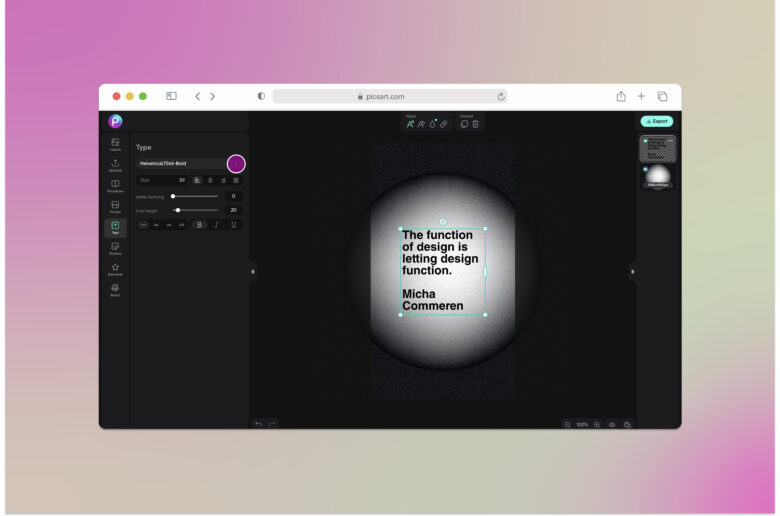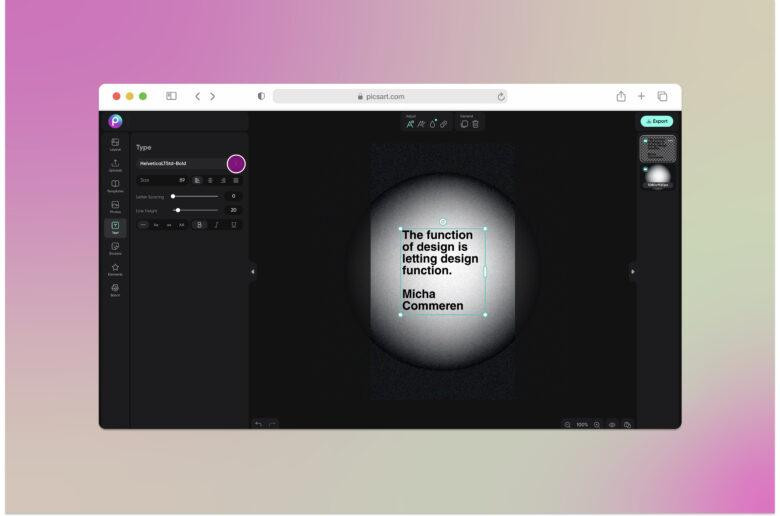 6. When you're happy with the final edit, be sure to click on Export to save, post, or download your work.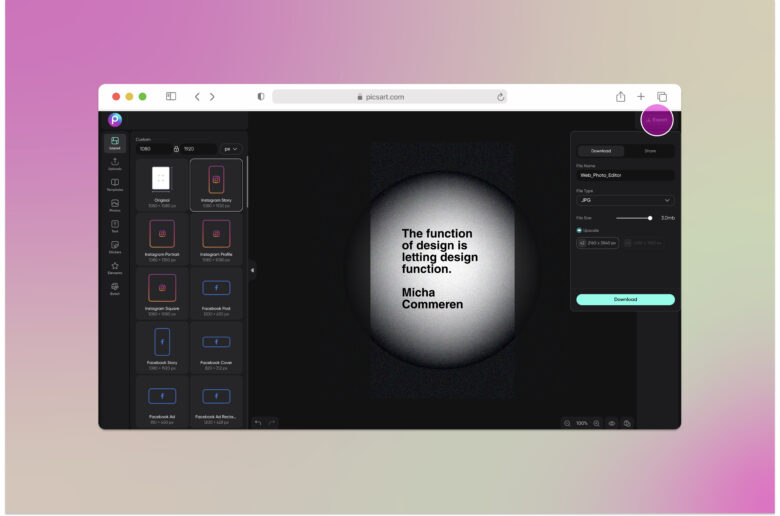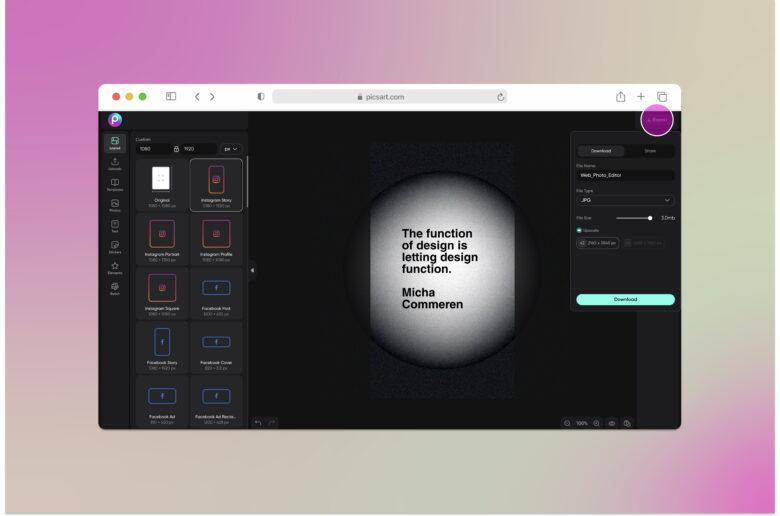 Picsart is a full ecosystem of free-to-use content, powerful tools, and creator inspiration. With a billion downloads and more than 150 million monthly active creators, Picsart is the world's largest creative platform. Picsart has collaborated with major artists and brands like BLACKPINK, Taylor Swift, the Jonas Brothers, Lizzo, Ariana Grande, Jennifer Lopez, One Direction, Sanrio: Hello Kitty, Warner Bros. Entertainment, iHeartMedia, Condé Nast, and more. Download the app or start editing on web today to enhance your photos and videos with thousands of quick and easy editing tools, trendy filters, fun stickers, and brilliant backgrounds. Unleash your creativity and upgrade to Gold for premium perks!