The art of taking photos, for most of us, is just that… an art. And just like art, we bring our own perspectives into what we create.
Recently, there have been a few people who have come out to address what they feel is an unrealistic portrayal of people's lives (and even countries) on social media in the form of digital photography.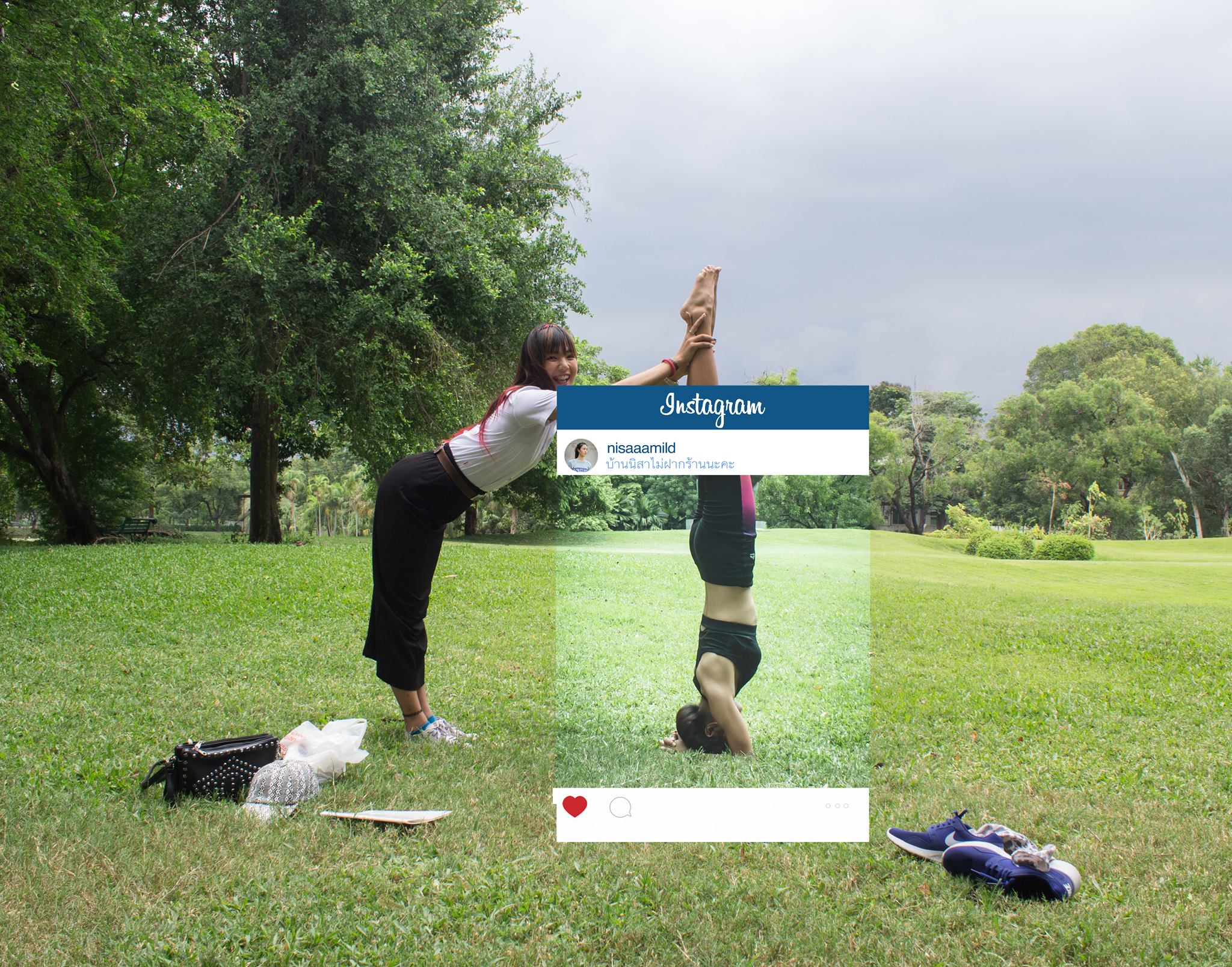 Chompoo Baritone, a photographer in Bangkok, Thailand, came out with a series called "I'm Slowlife," which captures the missing elements in everyday Instagram posts.
Hipster Barbie sartorially covers that #authentic life many try to create on their social feeds.
Amalia Ulman's sensational Instagram spoof of taking the "typical" photos for likes is the Tate Modern's latest exhibition.
Satiregram is one of our new favorites – replacing images with blasé text that is supposed to replace the "usual" Instagram photo (for instance: "a close-up shot of my misspelled name on my starbucks cup").
And we've even seen this calling out of disingenuous photos take the form of an ad campaign bringing to light #BeautifulIndia versus what some see as #BrokenIndia.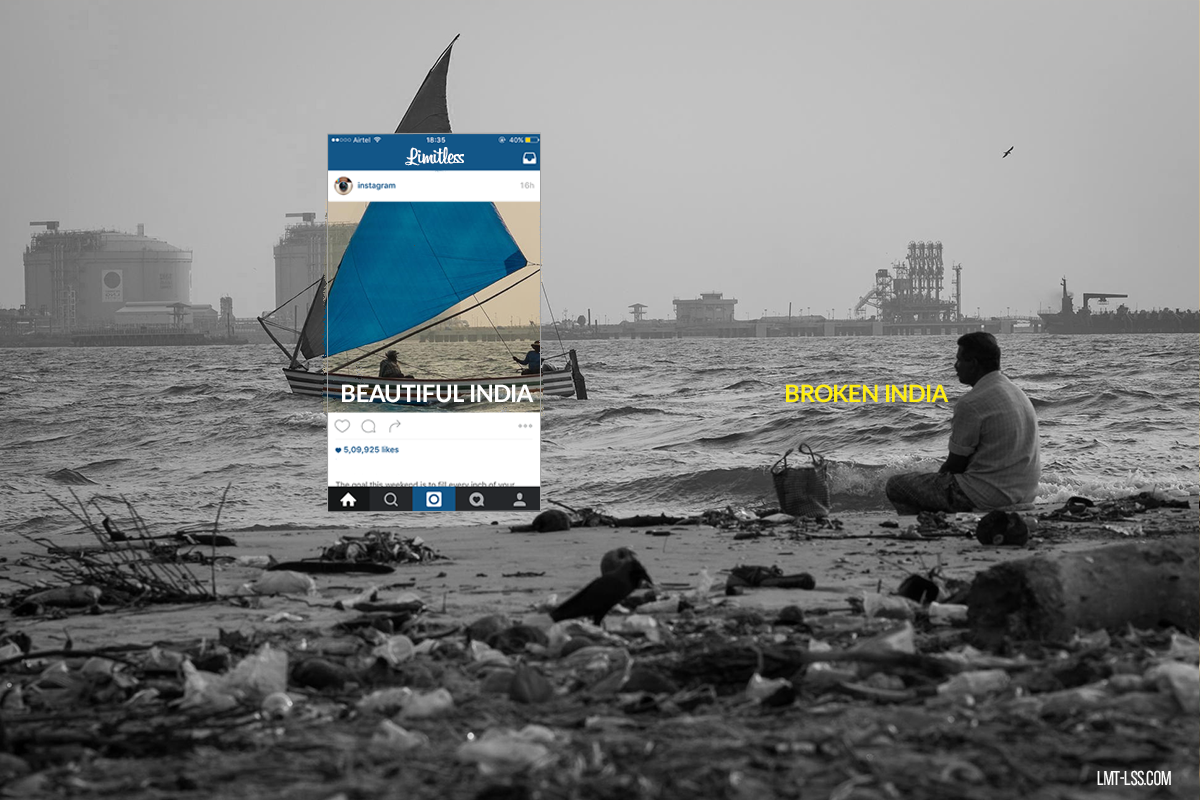 What makes all of these artist's examples so interesting is not necessarily that they are right, and everyone else is wrong, but that the perspectives are so different. Which is what makes our world, and the art we create, so fascinating and stimulating.
Art has always morphed forms — impressionism, expressionism, fauvism, cubism, dadaism. Maybe, while photography started as pure realism, digital photography has morphed for some into real idealism. Or maybe people just take photographs for different reasons. Art, throughout history, has always had many unique and different reasons for being created.
When we think back to the time of print photographs and those laborious photo albums, what photos did we add, and which did we exclude? Which photos ended up being taken (think: that romantic sunset boat ride in the Keys), and which were better left not being captured on film (think: when your now-ex-boyfriend made you cry the hour after)?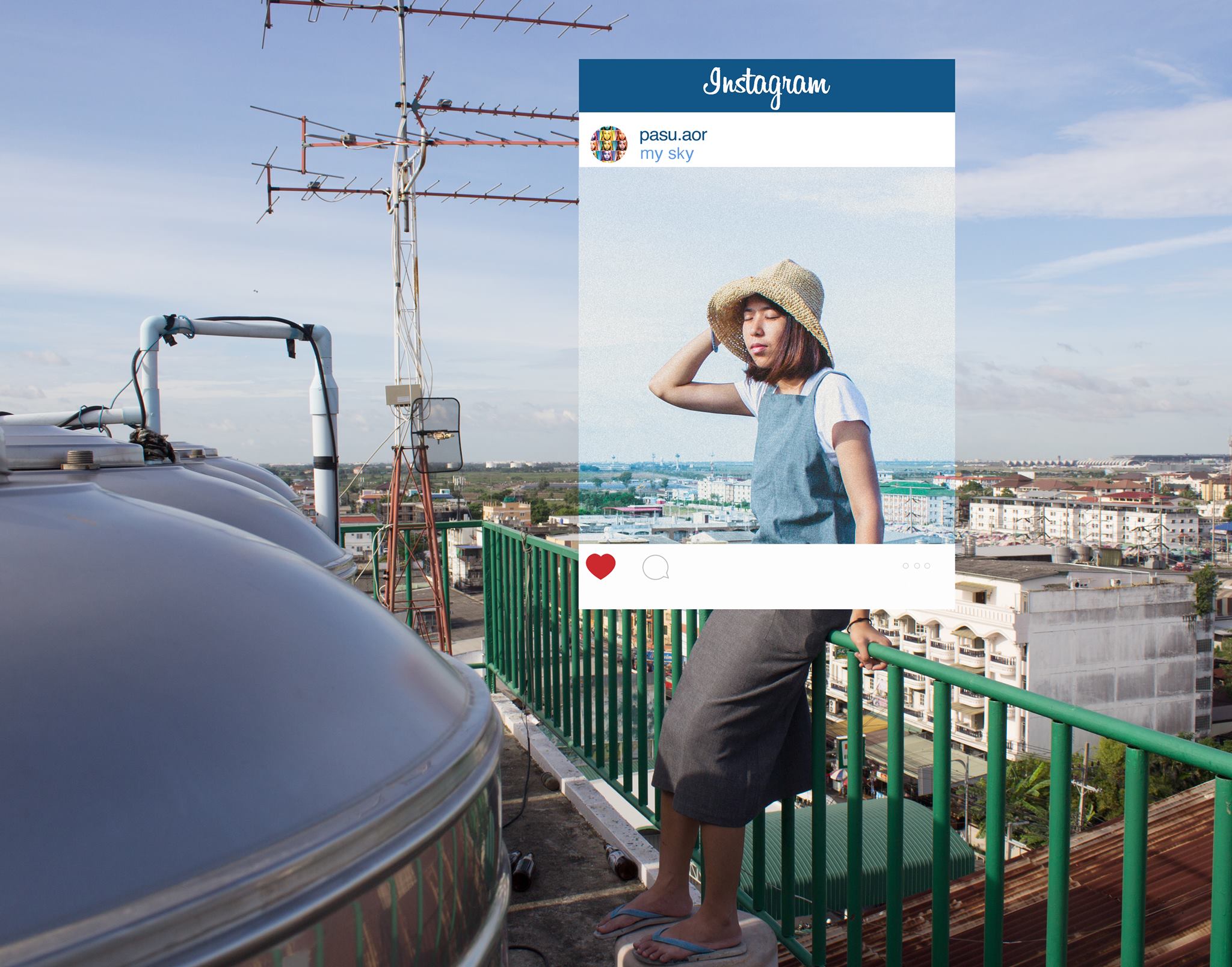 If digital photography and our social feeds are about memories we want to keep and memorialize — maybe it's okay that we make choices about our feeds. And maybe it's just how humans are actually wired. In a Psychology Today article titled "Why Does the Past Seem Happy?" they discussed a study which concluded that many people have a reasonably positive self-image, and that it helps to keep us happy and resilient. "To keep up that self-image, it is helpful to focus on positive memories. In order to focus on positive memories, though, it is important both to promote your ability to retrieve positive information as well as to damp down or inhibit the negative memories." If photographs are collections of memories, then it would make sense that our social feeds, which are now filled with them, would also reflect this focus on positivity. A similar BBC article notes that "Psychologists say that holding onto our good memories — and leaving the bad ones behind — helps us to deal with unpleasant situations and retain a positive outlook on life."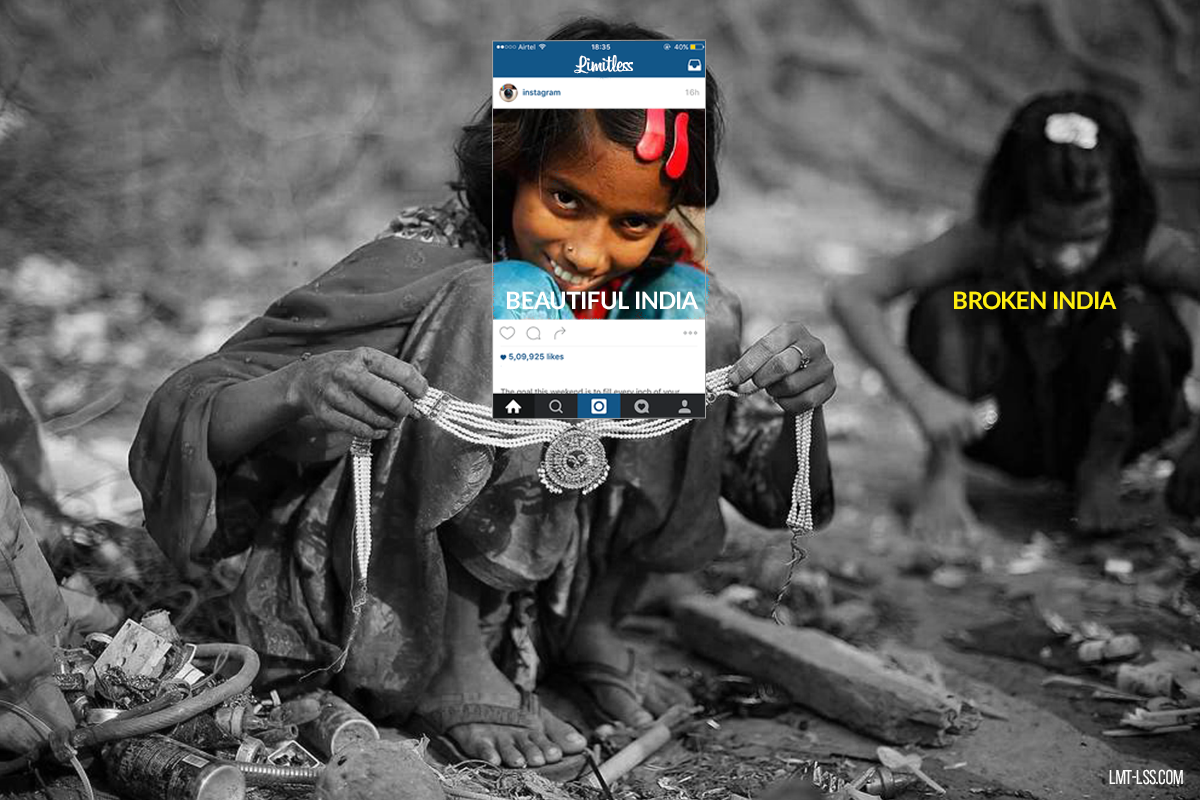 But I think we can also appreciate when people make us question the norms, and make us think about our intentions. In terms of nation branding, maybe it's okay, and completely healthy that some see "beautiful India" while others see "broken India." Having different perspectives has led to constructive dialogues and potentially healthy changes. Like all of the artists above have made us question our own vanity and over-care of our feeds (like, Essena O'Neill who gave up her account after deciding keeping up with pretenses of the "perfect" life on Instagram was too much), it's good to also question nation branding, and branding in general. If photographs are worth a thousand words, maybe the saying is even more true, that you shouldn't believe everything you read. Maybe it's always good to see the full picture, or at least know it's there.
"The subsequent industrialization of camera technology only carried out a promise inherent in photography from its very beginning: to democratize all experiences by translating them into images." – Susan Sontag, "On Photography"
What are your thoughts? How do you see? Show us in PicsArt through cropping — or not cropping — your view of your surroundings with the hashtag #HowDoYouSee.