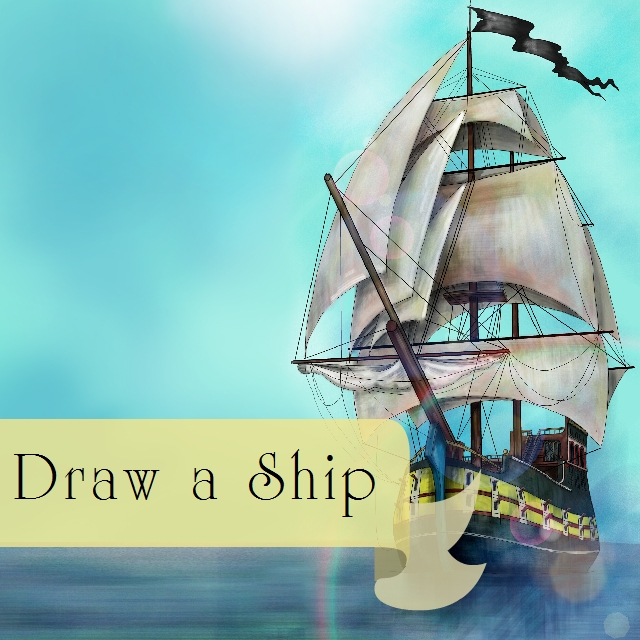 This week we are challenging our users to a Ship Drawing Challenge! Draw you best ship using PicsArt drawing tools and enter it into the contest.
Ships are a step up from boats, they are large vessels that can travel vast distances. They include everything spanning cruise ships, tankers, 16th century galleons and modern aircraft carriers. Essentially, search your mind for any large ship, and think of which one gets you most excited about drawing it.
Whether your ship uses propeller engines the size of cars, or sails as tall as a house, draw an awesome ship that will leave a strong impression with voters for this Drawing Challenge.
Submission Rules & Deadlines
All drawings must be submitted between 9:00 AM (PST)on Saturday, October 12th and 3:00 PM (PST) on Sunday, October 13th.
To Submit your drawings wait for the tag which will be announced this Saturday at 9:00 AM (PST) on Facebook, Google+ and Twitter. You can also submit them directly in the "Contest" section of the app once submission begins.
How to Vote
Voting will begin as soon as submissions start at 9:00 AM (PST) on Saturday, and will last until 3:00 PM (PST) on Monday.
You can vote for your favorite images in the "Contests" section of the app or by visiting the "Contests" section of our website.
Non-Original Artwork Will be Removed!!
All submissions must be original drawings created by users using only the PicsArt App drawing tools.
Users CANNOT copy images from our clipart files, other users, or the Internet.
Images that don't meet the requirements above will be removed, to ensure fair voting opportunities for authentic drawings! Thank you.