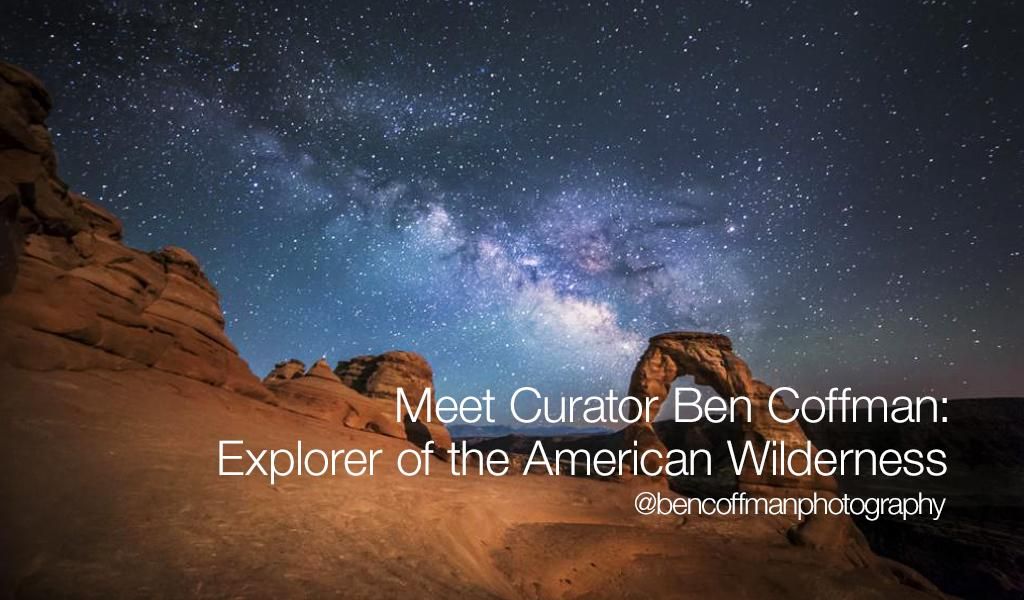 The American West is known for its wild and majestic nature, but it takes a true outdoors-man like Oregon-based photographer Ben Coffman (@bencoffmanphotography) to capture it in all of its glory.
Ben is a serious hiker, with the experience and daring to tackle everything from snowy alpine peaks, to the arid national parks down South. Sometimes, his adventures in the wild bring him right up to the edge of serious peril.
"I've created a lot of problems for myself over the years." Among Ben's close-calls are a dizzying unroped climb down a Colorado mountain-face 15 years back, and a recent trip to Crater Lake, when a couple of burst beer cans soaked his clothes through on a chilly night.
"I hung up my clothes when we got to our camp, and a couple hours later, when I finally had to put them on because I was getting cold, they were frozen solid. It got down into the 20s that night with fairly high winds, and it was a miserable night. And it was completely my fault."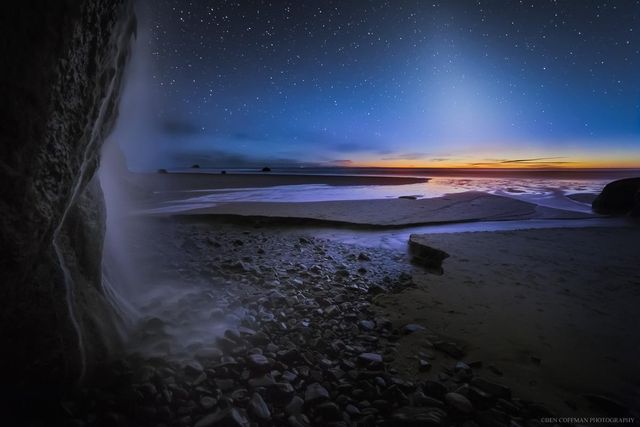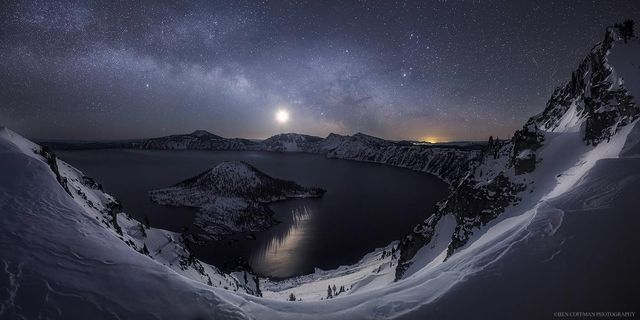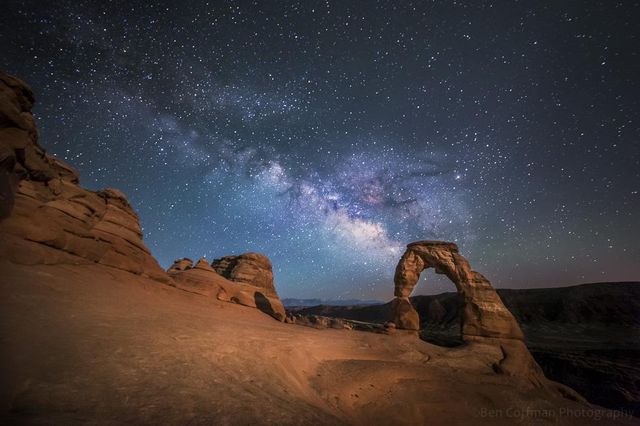 Ben's exciting tales of survival, however, cannot top the thrill he gets from capturing the majesty of a starlit sky. To bring us celestial splendors like the Milky Way Galaxy in such vivid detail, Ben tunes his camera to capture faint stars and colors otherwise invisible to the naked eye, but more importantly, he couples his technical know-how with careful planning.
"Talk to any astronomer and you'll discover that you can't see those sights just any random place or night you feel like going out with a telescope. City light pollution, moon phases, and the time of the year all have an effect on what you see when you look at the night sky. And even more important is giving your eyes time to adjust to the darkness."
Meanwhile, closer to civilization, Ben's shots also explore the deeper questions of man's place in the natural world. "The moss growing on the concrete underpasses in Portland or the big cedar tree's roots tearing up a concrete sidewalk is a daily reminder that if man were to vanish today, it wouldn't take a very long time for this city to become wild again."
Follow Ben on PicsArt to keep tabs on this outdoors-man's quests for one-of a kind images of the American wilderness. Also, keep an eye on the app where Ben will be curating galleries and artists all week long.