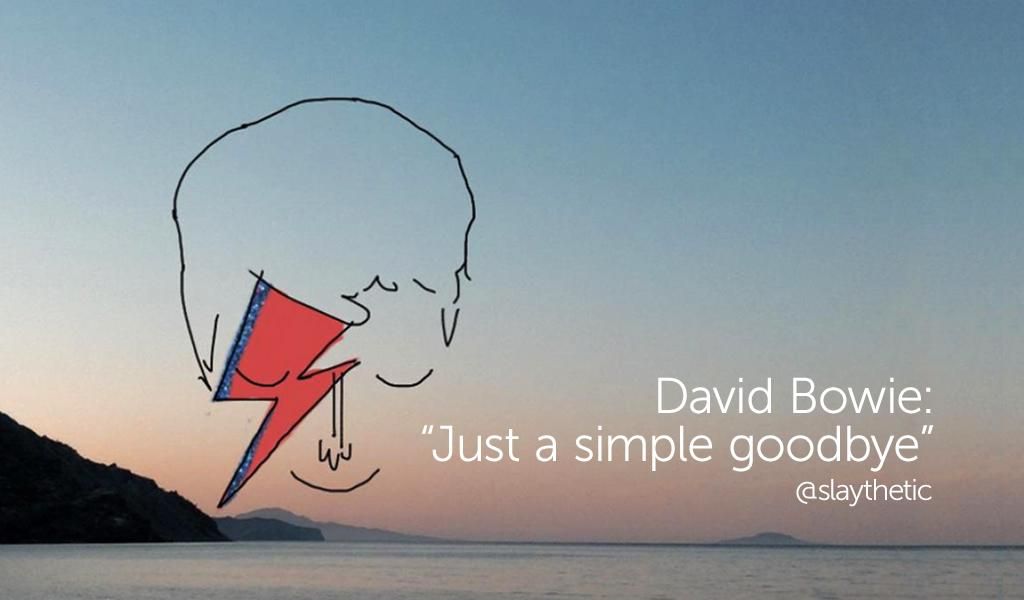 "I suppose for me as an artist it wasn't always just about expressing my work; I really wanted, more than anything else, to contribute in some way to the culture that I was living in. It just seemed like a challenge to move it a little bit towards the way I thought it might be interesting to go."
… And move it he did. In the wake of David Bowie's passing, as we reflect on his eccentricities and how he challenged pop culture's status quo on nearly every dimension, we are all finding our own way to mourn. But it's not easy. Mainly because paying tribute to such a dynamic individual is not such a straightforward task.
Bowie influenced generations of creative individuals in all spheres, from music to fashion to theater to design, to… astrophysics??
One would be hard-pressed to describe his contributions in one word… Unless that word is an all encompassing one, like the word "art." (A recent article by the BBC even went so far as to compare the pop icon's influence to another revolutionary figure in twentieth-century art, Pablo Picasso.)
The outpouring of visual art honoring Bowie's life and times since his passing has threatened to break the internet (take that, Kim Kardashian) and we've been blessed to bear witness to some great examples firsthand in the app.
Veronique Klotz (@veroklo) was one of the first to react to the news with some powerful imagery. She says that, in general, Bowie has been an inspiration for visual artists "because he was an audacious precursor and a talented trendsetter who showed people how to fight against conformism." As a result, from a young age, Bowie has been one of her favorite subjects. She says that this collage (below), created two years prior, "didn't need to resemble him very much. I mainly wanted to focus on the deep eyes and the creative energy… His face and his style were so interesting and deeply touching."
This next collage, posted recently, was made in mourning and is considerably less busy, instead focusing on the star as a symbol (a tribute to Bowie's recent album Black Star, released just days before his death). Klotz says of this collage, "I was so sad… No more colors, just a simple goodbye…"
Over the next several days, you can bet that we'll be continuing to search through our database to find Bowie-inspired art, in whatever form. What words or works of David Bowie have influenced you and your art? Share your creative tribute to David Bowie in app with the hashtag #DavidBowie. For now, we've posted some examples of our favorites below. We'll conclude with a few words from Bowie himself, spoken 1999 graduating class of the Berklee School of Music:
"Thank you very much, and remember, if it itches, play it."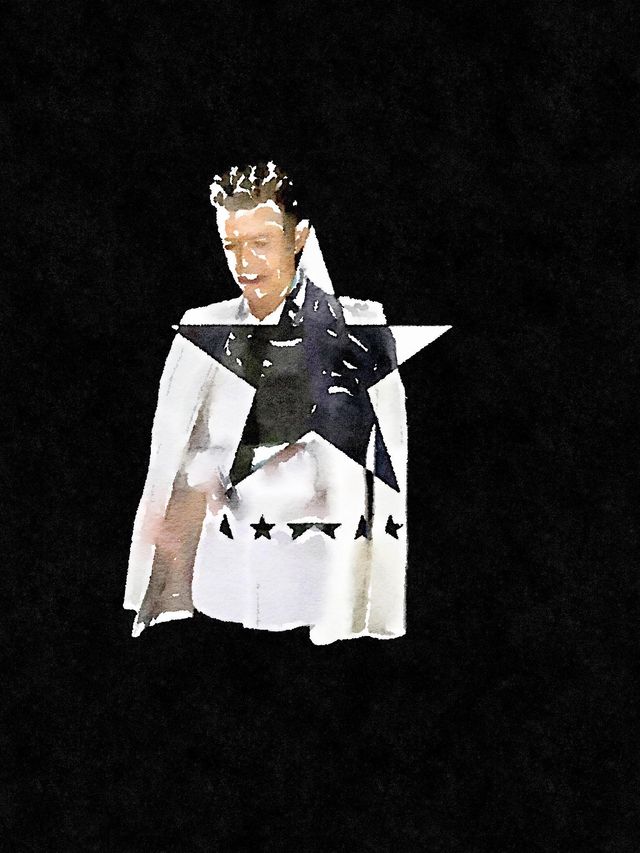 Image by Joey (@purple-gem)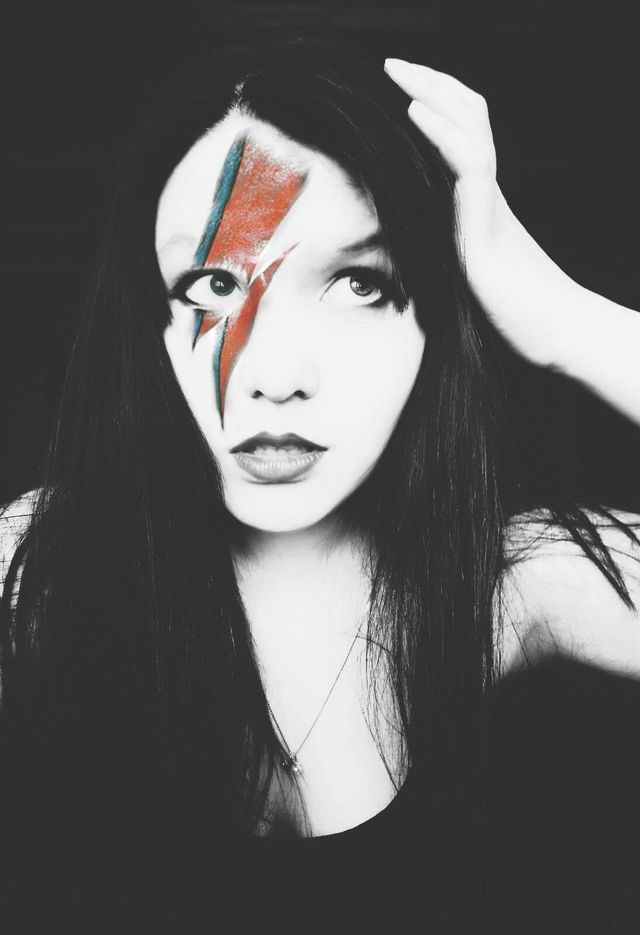 Image by Alice in Wonderland (@einsofelohim)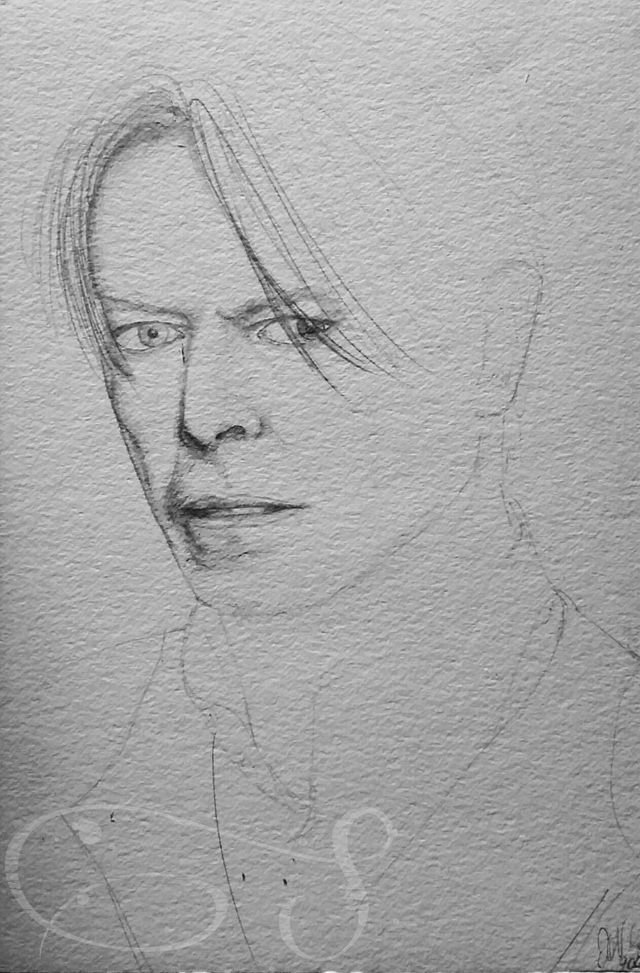 Image by dancing b&w (@sarasdanza)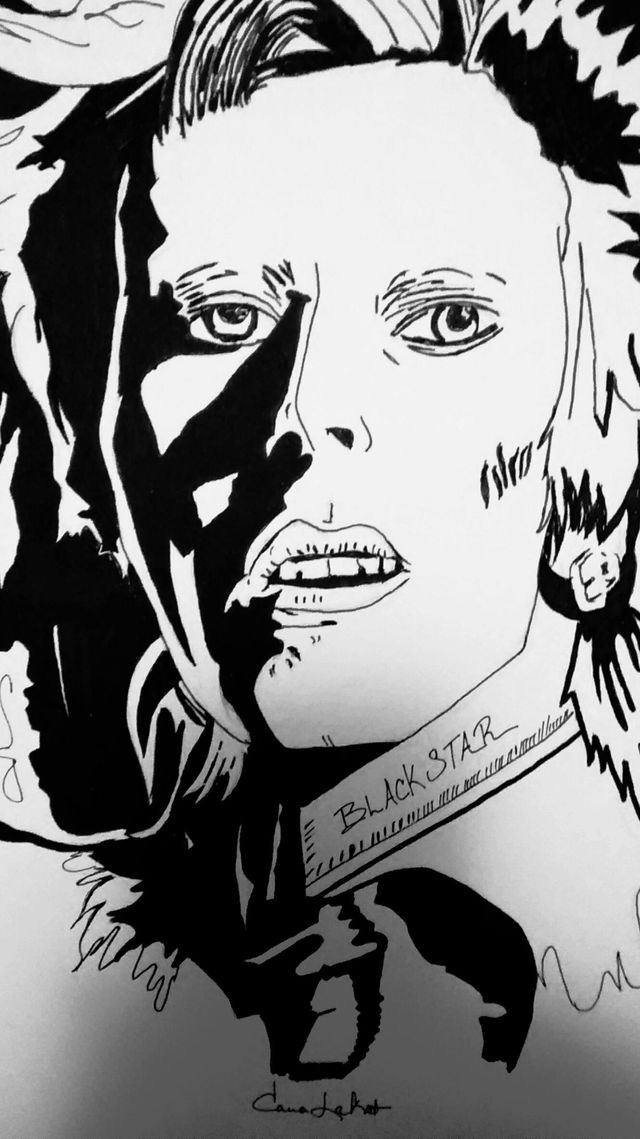 Image by KAT (@danalakat)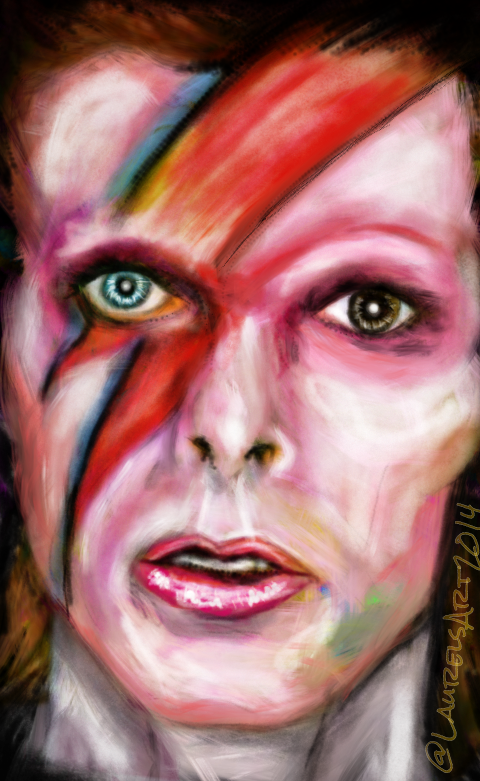 Image by © LaurelsArt2014 (@laurelsart2014)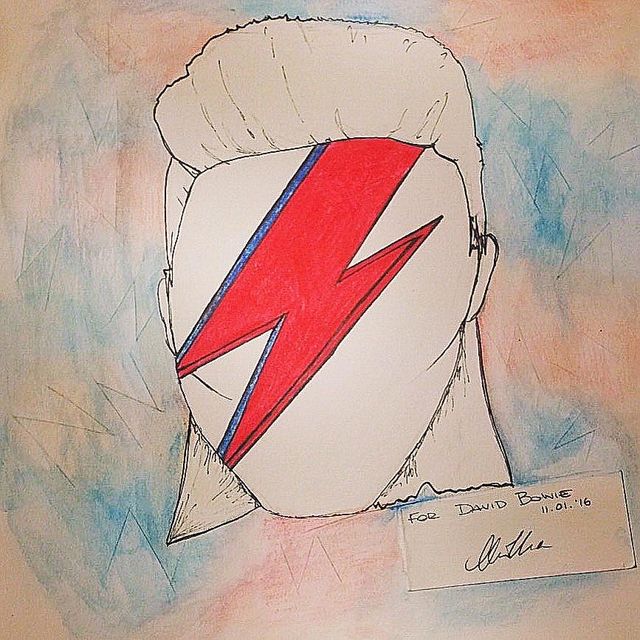 Image by Camilla Callarelli (@camimillie)