Delphine Diallo is an artist who uses photography to explore the human soul through myth, anthropology, nature and science. She distills her philosophy into her images, and uses photography to explore truth and meaning. Her photos are as unique as she is, and have made her one of the most exciting emerging artists on the scene.
Delphine was born in Paris, but left for St. Louis Senegal where she created the Magic Photo Studio. She truly blossomed in New York, however, where she currently resides and works at the International Center of Photography and collaborates with many artists.
Read our exclusive interview with Delphine below, and spend some time with her relentlessly curious and creative mind.
How did you get started in photography?
I started 6 years ago when I decide to move in new york
Was there a moment in your career where you felt you had a personal breakthrough/epiphany?
Haha… I love the word "epiphany" it means "manifestation" but also in greek culture "the epihanes " are
the deity who appear to men. I have definitely had a big moment in my early career where I knew it was written. In 2000, after my master at the visual art school in Paris, I was starting a career as a graphic designer and art director for the music industry.  And in 2007, I met Peter Beard in Paris who is a photographer, artist, diarist and writer. As a child, I knew his work when I was 13 years old and I still remember turning the pages of his beautiful diary books and feeling so much inspiration.
Peter Beard is very charismatic man and he's full of life, he's 75 years old today and he really pushed me to express myself through the lens. At this time, I was just starting photography and I did a photo paint series about my family in Africa, Senegal, (Magic Photo Studio). He saw it and really like it. At this moment everything change in my mind. I was aware of my potential while before I was just doing photography as a hobby.
Meanwhile, a few weeks after I met him, he invited me to come and assist him on the shoot of the Pirelli Calendar 2009. I couldn't believe it. The journey started and since then, photography became my real passion.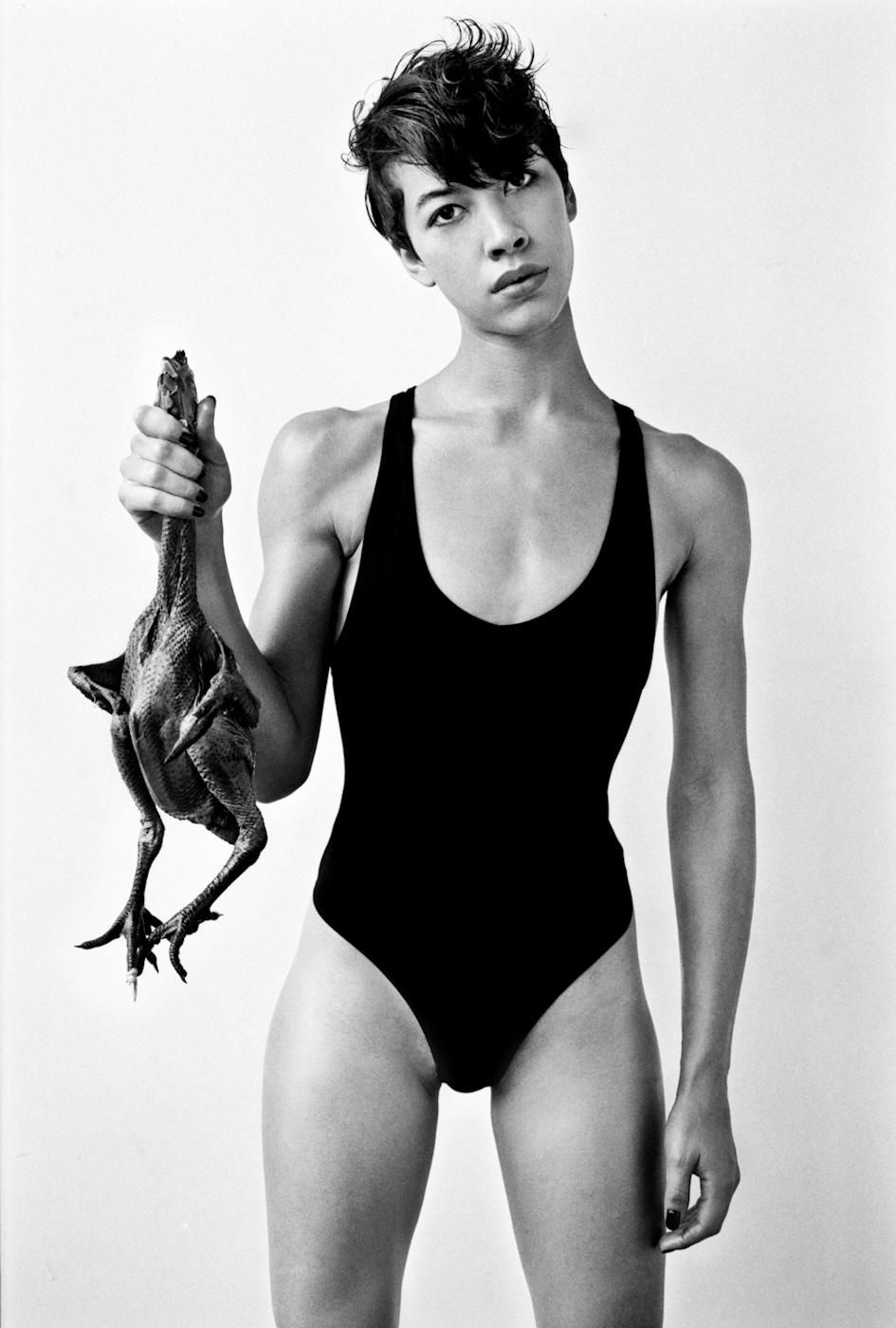 Can you talk about the Highness series, especially what that amazing mask is and the story behind this series?
The Highness Project is a spectacular culmination of sculpture, design, and photography that takes "hair show" to a whole other level. It was brought to life in collaboration with artists Tresse Agoche, Soull Ogun and Dynasty Presh.
It is a vision of a new era which gives birth to an evolved future where the audience experiences the gift that is woman. In this, we create a capsule of work that becomes timeless and unbound, a vision for future observers to witness. Indefinite and inevitable, this future will exist.
Your Still Lifes are equally beautiful, and they appear to focus on burning paper and skulls, is there a specific meaning or theme behind these images, or was this more aesthetically focused?
Most of my photography has strong meanings and the work is conceptualize before I have planned to shoot. I'm reading a lot of different books and studying myths, anthropology, science, biology, psychoanalysis, philosophy, sociology (Joseph Campbell, Albert Einstein, Stephen Hawking, Lewis Hyde, Carl Jung, Krishnamurti..). The skulls are an interpretation of unity, we are the same no matter what colors we are. Our bones don't lie, they reveal a truth to Mankind.
The burning paper is an intimate story about a broken heart. It's also a universal message.
Love never ends… It's a rebirth and if you can go through that pain and realize it, you will be able to see more beauty and love around you. Love is limitless. It can't be trapped in cage or died.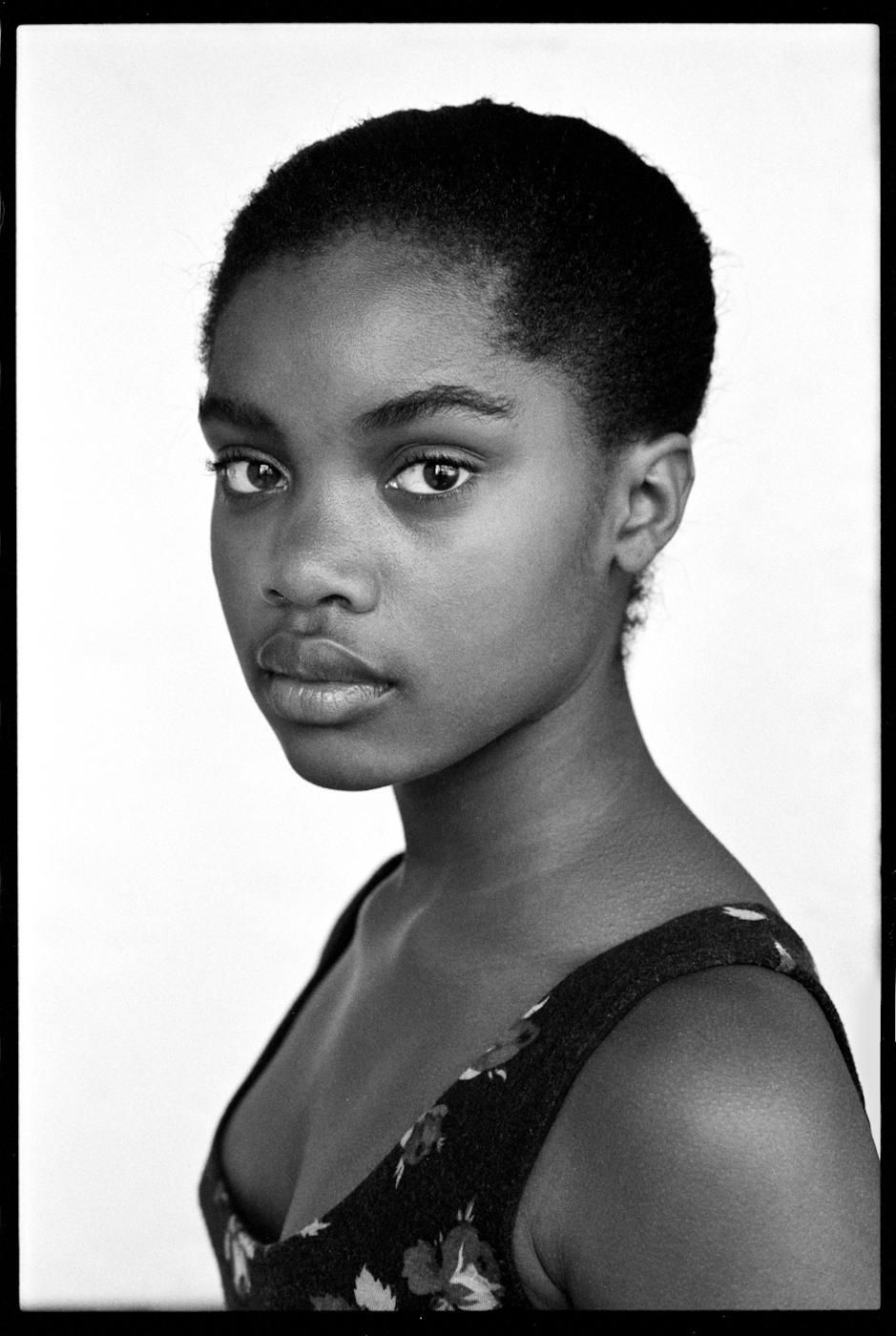 You are based in New York, as is a lot of your work, transplanted you to extremely different places, such as the frontier of Montana, and across the Atlantic ocean to Senegal. What did you learn from these experiences?
When i decide to go to Montana, I didn't know much about the Crow tribe that I shot.  wanted to put myself in this world without knowing too much  My goal was to create a new vision of the Native American mythology based on their tradition:
The mystic participation of the the earth and the universe as the mother. I was feeling that society had forgotten this relation with nature.
In Senegal, family and religion are the center of the society. They maintain a balance in a country where there is poverty and big families have to survive and help each other. It does show a different way in comparison with our society, based on individual success.
Understanding those different beliefs, cultures and traditions, helped me to create the work.
What projects do you have planned for the future?
I just finished a few personal projects and I keep producing more. Most of my projects are based on the idea of creating new myths. Joseph CAmpbell said:
"The human spirit lives on beyond the wall of time that we know and ones relates to it".
I've shot landscapes (recently in ethiopia), still life, iconic portraits, and I'm also doing collages. I recently asked my mother to photograph me nude.. the results moved me a lot. Instead of seeing just a nice photo, i saw the truth of my soul.
What advice would you give to starting photographers?
You have to take the first step in faith to pursue your dream, once you've started, you will have to believe every day that the work that you are doing is worth it. You are unique and if you found a great subject through your lens, share it with the world. It seems difficult but it is not. If you are honest with yourself you will know it is your path and your passion.