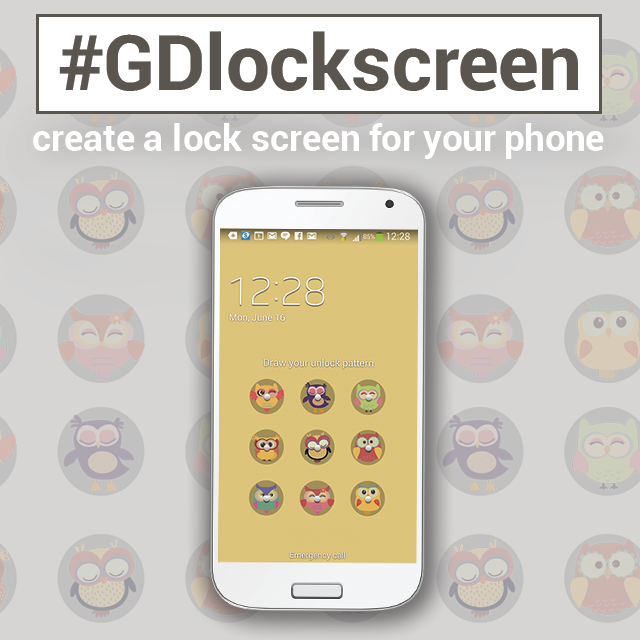 For the Graphic Design Contest this week, use the PicsArt editor to design your own lock screen for your phone.
Creating a custom lock screen with PicsArt is a really fun and easy way to personalize your phone. For this week's contest, we want you to create your own design that will blow the competition out of the water. To help you create a lock screen, we have posted a lock screen tutorial for Android users and an iPhone-style lock screen tutorial for iOS users. Also, for those who want to see the finer points of lock screen design, we have shared a more detailed tutorial broken down step by step. Whatever you do, make sure that you do something different and cool to stand out from the rest of the competition this week!
How to Participate in the Contest

To enter your design into the competition, tag it with #GDlockscreen or submit it in the 'Contest' section of our website. You can only submit a maximum of two designs.
All entries must be submitted by Wednesday, June 18th at midnight (PST).
How to Vote
You can vote for your favorite designs in the "Contests" section of the app on your mobile device or by visiting the "Contests" section on our website.
Voting starts immediately and extends after the closing of submissions until midnight (PST) on Thursday, June 19th. This gives late entries a full extra day to collect votes.
Contest Winners
The top 10 designs that receive the most votes by midnight on Thursday, June 19th (PST) will be the #GDlockscreen contest winners.