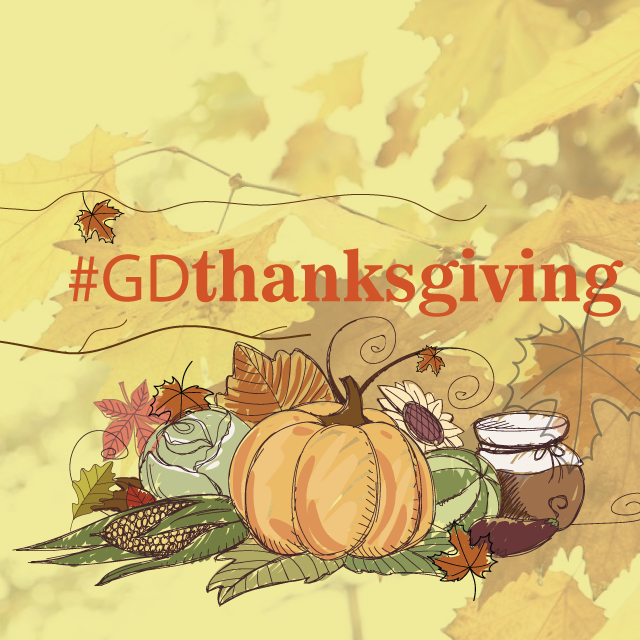 For this week's Graphic Design Challenge, we want our users to get in touch with the things they are most thankful for in their lives. Use PicsArt to design a Thanksgiving Day card!
Thanksgiving is one of the most beautiful North American traditions that unites people of all religions and backgrounds around the simple concept of appreciation. Generally, it is a holiday that involves a loving family and table overcrowded with hot and delicious food that will keep you on the sofa for days. Underneath it all, however, is a chance to say thank you to everyone and everything, and reflect on what's important in life.
Gather photos of the precious things in your life. Use text, clipart, collage, effects, whatever you need to make this project look great. Just make sure that you use the PicsArt editor to create a card that shows your appreciation for everything in your life you couldn't do without.
How to Participate…
To enter your design into the competition, tag it with #GDthanksgiving or submit it in the 'Contest' section of our website. You can only submit a maximum of two designs in the Contest.
All entries must be submitted by Wednesday, November 20th at midnight (PST).
How to Vote
You can vote for your favorite designs in the "Contests" section of the app on your mobile device or by visiting the "Contests" section on our website.
Voting starts immediately and extends an extra day after the closing of submissions until midnight (PST) on Thursday, November 21st. This gives late entries a full extra day to collect votes.
Contest Winners
The top 10 designs that have accrued the most votes by midnight on Thursday, November 21st (PST) will be the #GDthanksgiving contest winners.