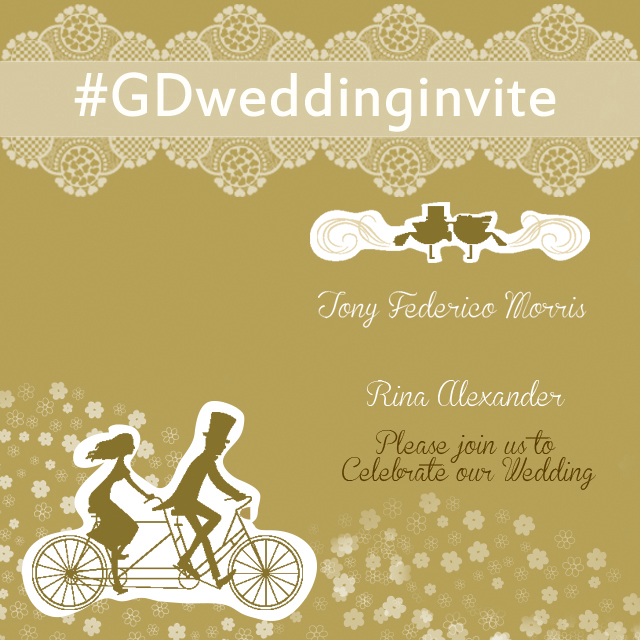 Use the PicsArt Editor to design a custom wedding invitation that would make any engaged couple proud to send it in the mail!
The PicsArt Editor is perfect for designing cards and invitations. A wedding invitation is particularly special because you only send it once in your life, or at least that's what most people hope. In any case, a wedding is a special day, and so a wedding invitation needs to be a special card.
To win this Graphic Design Contest, you'll need to design a beautiful and creative wedding invitation that has all of the qualities you may look for in your future bride or groom… it should impress and stand apart from the rest!
How to Participate in the Contest

To enter your design into the competition, tag it with #GDweddinginvite or submit it in the 'Contest' section of our website. You can only submit a maximum of two designs in the Contest.
All entries must be submitted by Wednesday, February 12th at midnight (PST).
How to Vote
You can vote for your favorite designs in the "Contests" section of the app on your mobile device or by visiting the "Contests" section on our website.
Voting starts immediately and extends an extra day after the closing of submissions until midnight (PST) on Thursday, February 13th. This gives late entries a full extra day to collect votes.
Contest Winners
The top 10 designs that have accrued the most votes by midnight on Thursday, February 13th (PST) will be the #GDweddinginvite contest winners.