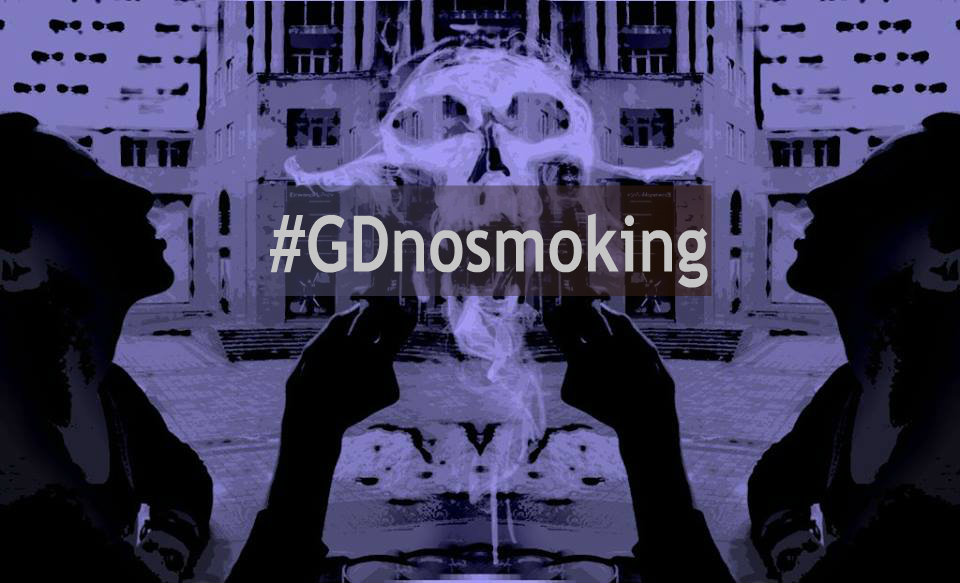 The Graphic Design Challenge this week is a campaign for the great cause of keeping people away from cigarettes. Create an anti-smoking advertisement by combining photos, text, and whatever other PicsArt tools you choose.
Sending a message is paramount in Graphic Design, and this week, the task is to use design to deter people from smoking. Though the campaign seems specific, the message relies entirely on your choice as a designer because you can focus on any number of approaches. For starters, you can focus on getting people to quit smoking or on stopping people from getting started. Moreover, everybody smokes for different reasons, so it is up to you decide which ones to highlight in your ad. You can focus on health and addiction risks, the idea that smoking is cool, or the idea that cigarettes are relaxing, the ways that cigarettes affect you in your everyday life, there are countless different options here.
Whatever your approach, your job as a designer is to create a focused ad that gets people to rethink their attitude towards cigarettes, and on the road to a longer and healthier life.

How to Participate…
To enter your design into the competition, tag it with #GDnosmoking or submit it in the 'Contest' section of our website. You can only submit a maximum of two designs in the Contest.
All entries must be submitted by Wednesday, October 11th at midnight (PST).
How to Vote
You can vote for your favorite designs in the "Contests" section of the app on your mobile device or by visiting the "Contests" section on our website.
Voting starts immediately and extends an extra day after the closing of submissions until midnight (PST) on Thursday, October 11th. This gives late entries a full extra day to collect votes.
Contest Winners
The top 10 designs that have accrued the most votes by midnight on Thursday, October 11th (PST) will be the #GDnosmoking contest winners.