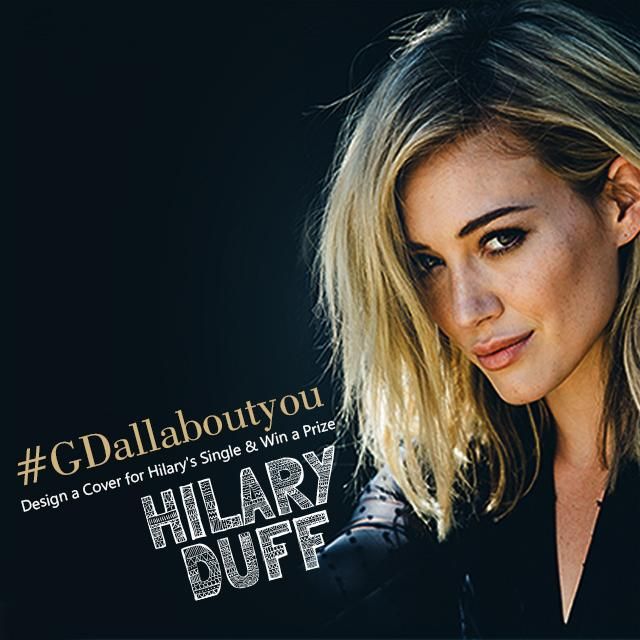 Enter our special Hilary Duff Graphic Design Contest for a chance to win a prize from Hilary herself!
Hilary Duff will hand pick her favorite entry and she may even give you a shout out on one of her social media pages.
The challenge is to design cover art for Hilary's new hit single All About You using the PicsArt editor. Use any photos tagged with #freetoedit from Hilary Duff's official PicsArt profile, where Hilary will share exclusive shots from her music video shoot. Use All About You clipart as well to design your cover art with specially themed images.
Hilary is back in the spotlight as fans eagerly anticipate her upcoming 5th studio album. The lead single Chasing the Sun has been burning up the Billboard top 100 and she's already performing her hot new single, All About You, dazzling audiences on Good Morning America, Live with Kelly and Michael, and even Times Square.
Out of love for her fans, Hilary is getting personally involved with this contest so that she can make one lucky fan's day.
Enter this week's contest for the chance of a lifetime!
Enter
Submit an entry by tagging it with #GDallaboutyou or by submitting it in the Contest section. Submit a maximum of two designs between Tuesday (today) and 11:59PM on Thursday, November 6th.
Vote
Voting starts on Friday, November 7th and closes at 11:59PM PST on Wednesday, November 12th.
Vote in the Contest section by selecting your favorite entries. Under our new rules, all entries in the Contest section will be displayed in random order. No new entries are permitted once voting begins.
Winners
The top 10 designs with the most votes by the close of the voting period win.
Please note: Hilary Duff will hand pick her favorite entry and that winner will receive a special prize package, which will be sent from Hilary Duff personally.