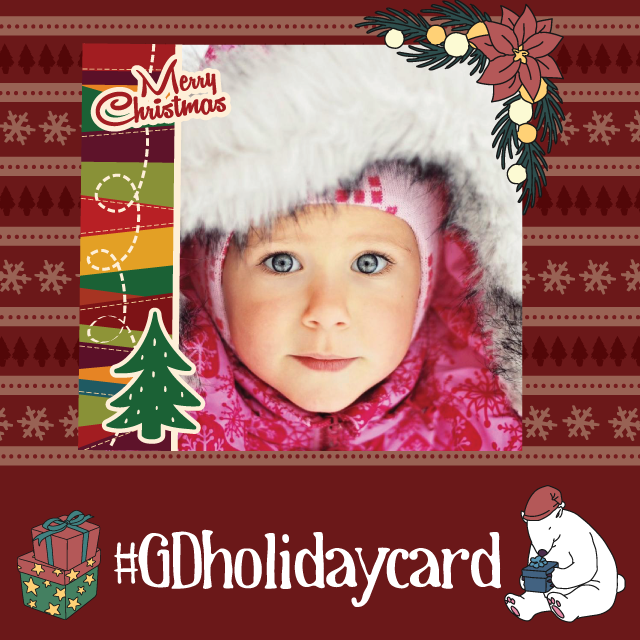 Design a holiday card using the PicsArt Editor and enter it into this week's Graphic Design Contest!
Every year around this time, families share their season's greetings by sending each other cards of well wishes. Whether you celebrate Christmas, Hanukkah, Kwanzaa, or just want to extend your heart to someone in the spirit of the holidays, design a festive card that says "Happy Holidays" in your own personal way, whichever holiday that may be for you.
It's a season for family, appreciation, giving, and celebrating, so find out what the holidays mean to you and design a Holiday Card that spreads that spirit!
How to Participate in the Design Contest
To enter your design into the competition, tag it with #GDholidaycard or submit it in the 'Contest' section of our website. You can only submit a maximum of two designs in the Contest.
All entries must be submitted by Wednesday, December 18th at midnight (PST).
How to Vote
for the Design Contest
You can vote for your favorite designs in the "Contests" section of the app on your mobile device or by visiting the "Contests" section on our website.
Voting starts immediately and extends an extra day after the closing of submissions until midnight (PST) on Thursday, December 19th. This gives late entries a full extra day to collect votes.
Contest Winners
The top 10 holiday card designs that have accrued the most votes by midnight on Thursday, December 19th (PST) will be the #GDholidaycard contest winners.