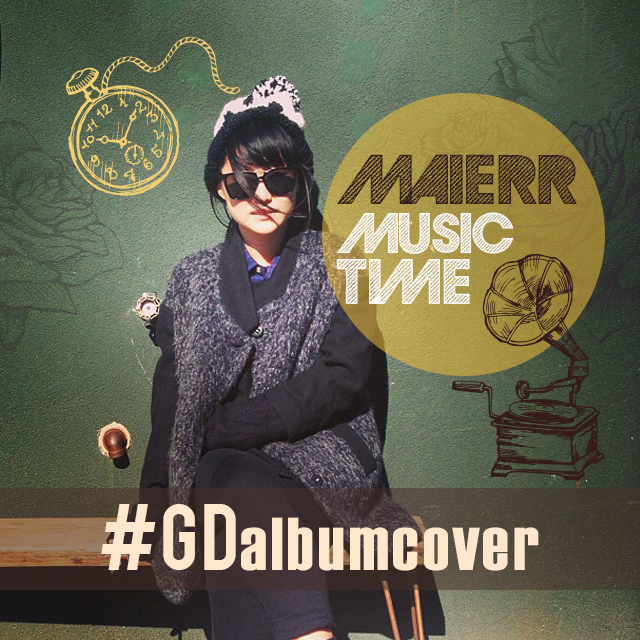 Design your own album cover for this week's Graphic Design Challenge using PicsArt tools. We strongly encourage you to use the whole PicsArt toolbox and combine images, drawing, and text to achieve the best results. This is your chance to make a musical statement and hit the record store crates with attitude.
Great album covers have become some of the most iconic images in pop culture: Sgt Pepper's, Dark Side of the Moon, Nevermind, the list goes on and on of great cover art that has been forever burned into our minds.
An album cover is a special kind of graphic design, because it becomes the face of the music you love most, and we love our music. Though we are well into the age of iTunes, most music lovers have fond memories of sitting in their rooms with their headphones on, staring at an album cover for hours. Great album covers help us delve deeper and deeper into the music we love, the image like a cryptic message from the band, something else to get lost in.
Make up an Album cover; no music is required. Just boot up PicsArt, get your creative juices flowing', and design a classic Album Cover.
How to Participate…
To enter your design into the competition, tag it with #GDalbumcover or submit it in the 'Contest' section of our website. You can only submit a maximum of two designs in the Contest.
All entries must be submitted by Wednesday, August 14th at midnight (PST).
How to Vote
You can vote for your favorite designs in the "Contests" section of the app on your mobile device or by visiting the "Contests" section on our website.
Voting starts immediately and extends an extra day after the closing of submissions until midnight (PST) on Thursday, August 15th. This gives late entries a full extra day to collect votes.
Contest Winners
The top 10 designs that have accrued the most votes by midnight on Thursday, August 15th (PST) will be the #GDalbumcover contest winners.