If any PicsArt profile warrants a soundtrack — more specifically, one of our favorite feel-good jams: Rihanna's "Shine bright like a diamond" — it's Abigail (@violetemily). Just peek at her fun edits and you'll be totally blinded by her shiny photo collages using super fabulous diamond stickers. "I like diamond edits because they give a very glam touch," Abigail told us about her work. And we 100% agree! She draws inspiration from posts she discovers from other talented artists, one of them Sara Shakeel, a former dentist who creates equally glitzy diamond-studded edits on Instagram.
The diamonds she works with for her edits are are far from authentic, but that doesn't matter! "I like the surreal or crazy effect," she says. And now, thanks to this awesome photo editing tutorial, you too can glitterize your photos, including shoes, sunglasses, dresses — whatever your imagination dreams up. When it comes to sprinkling your world with diamonds, the sky's the limit!
As a longtime PicsArt artist, Abigail frequently uses the drawing tool: "My favorite tool is drawing because with it I find everything to create a beautiful drawing and make it more realistic." For her, imagination is one of the most important components to edits. Her motto is: "Imagine it, do it!" As for some PicsArt users that she's inspired by? @ruthy1, @dragonheart and @maddalena30 are among her favorites.
Without further ado, here's how to make your edits shine bright like a diamond!
Download PicsArt

photo editor and collage maker for

iOS

,

Android

, or

Windows

.

Open your picture in the photo editor and tap on the Sticker icon. Search for "diamond" and choose a sticker.

Enlarge the sticker and place it on your image. Tap on the eraser at the top of the screen.

Tap on the eraser at the bottom of the screen to open the brush settings panel. Increase the brush size and then erase the whole sticker.

Tap on the paintbrush icon and switch to a small brush size. Paint the sticker back on over the object you'd like to cover.

When you're done, tap on the check mark to confirm, then tap on "Apply."

Repeat to cover other objects in your photo with diamond stickers.

If you'd like to add a little extra sparkle, tap on the Stickers icon, search for "sparkle" and add a few sparkle stickers over the diamonds.

When you're done, tap on the arrow in the top right corner to finish. Save your edit and share it on PicsArt with the hashtag #DiamondCollage!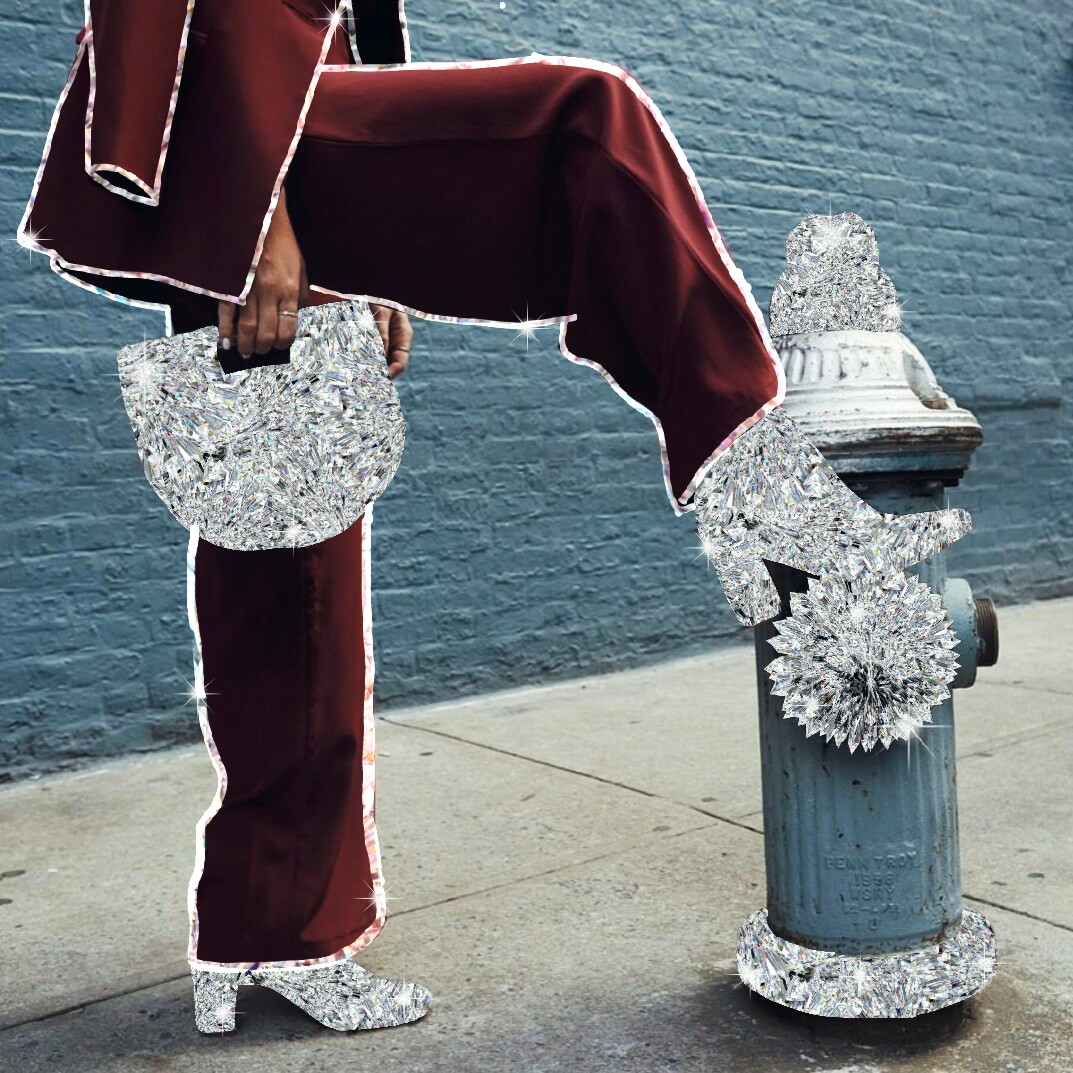 via PicsArt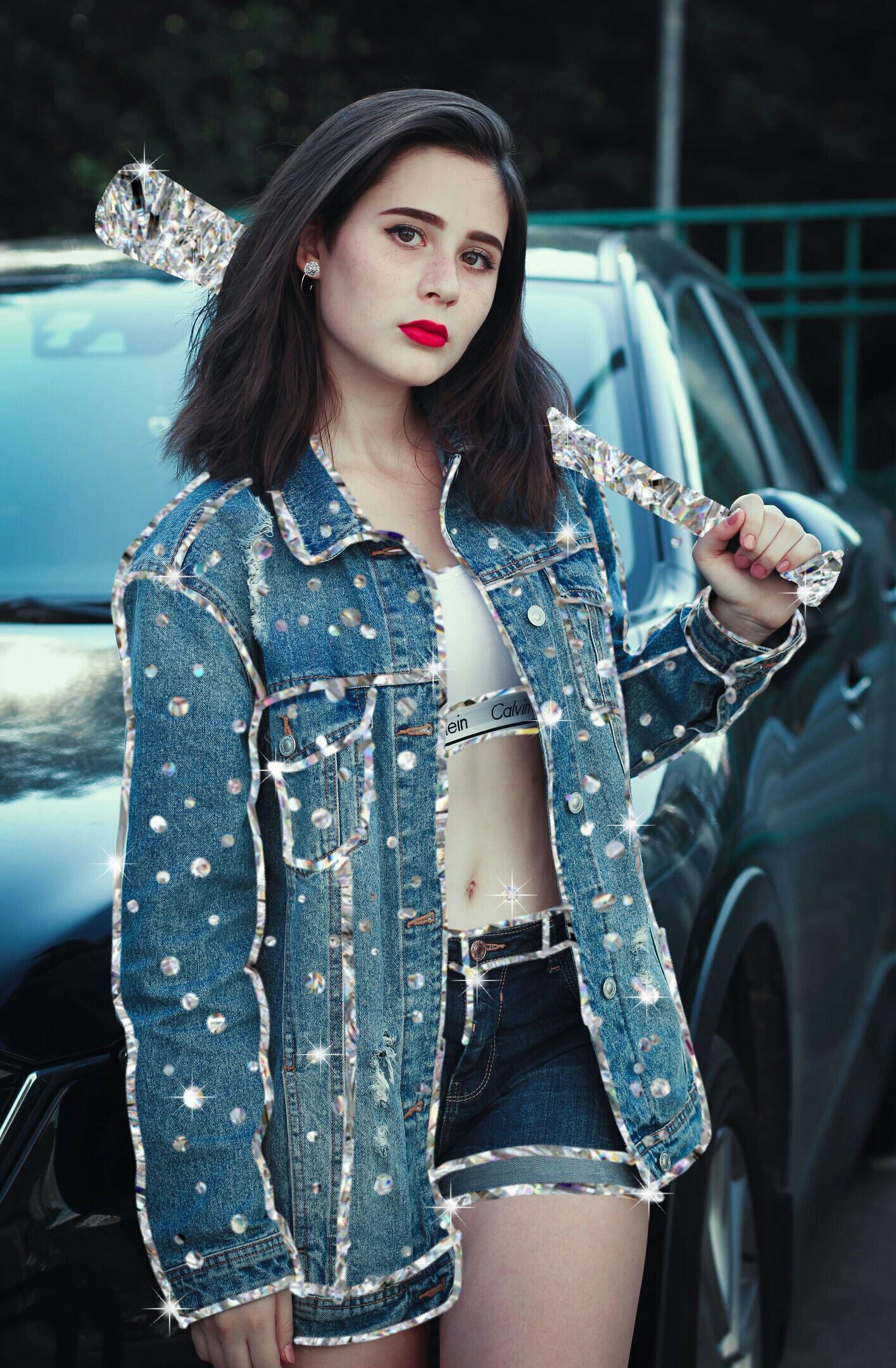 via PicsArt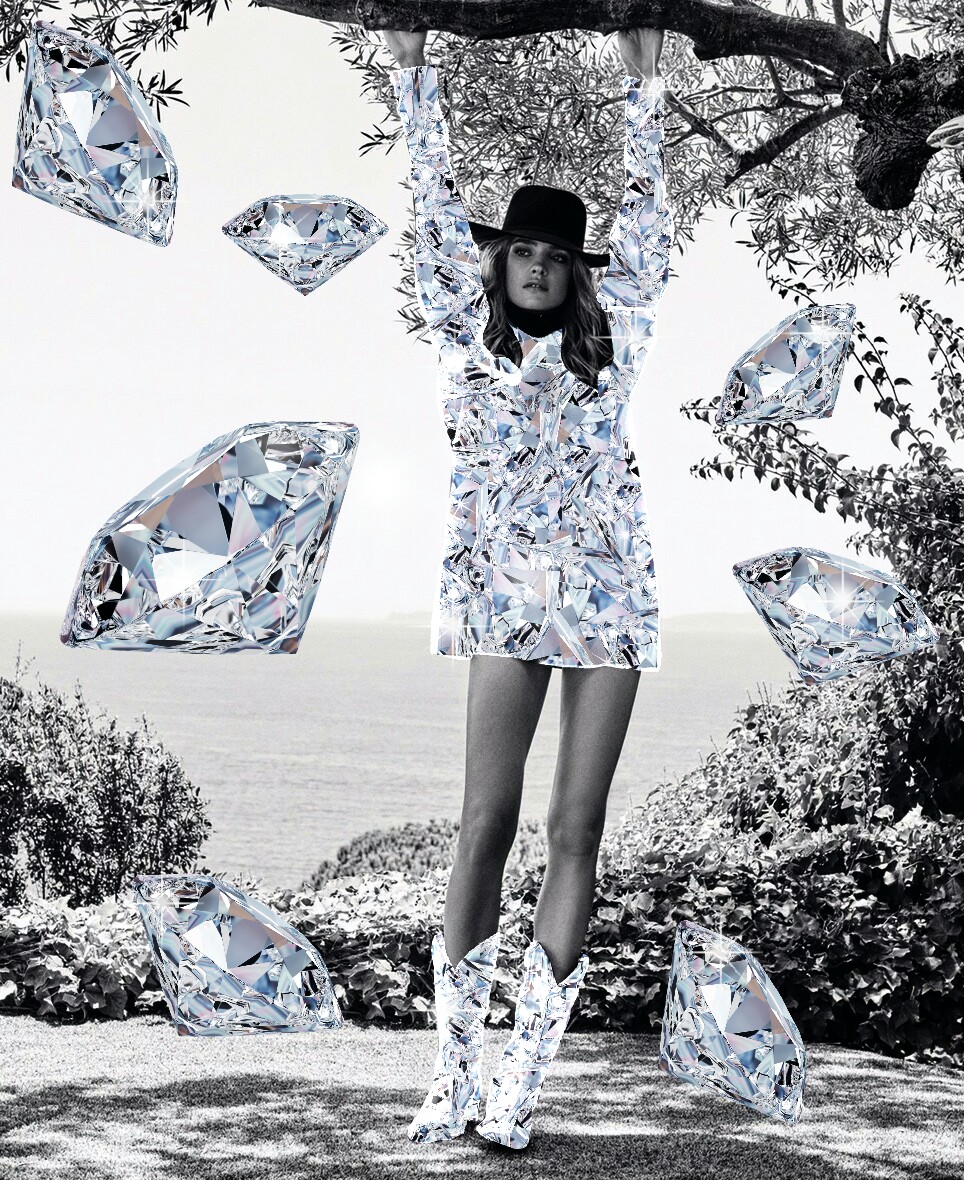 via PicsArt
PicsArt photo editor, collage maker and sticker maker is all about you. If you haven't tried it, you're missing out! Remix free-to-edit pictures into awesome collages and memes. Download the app to get in on the action.