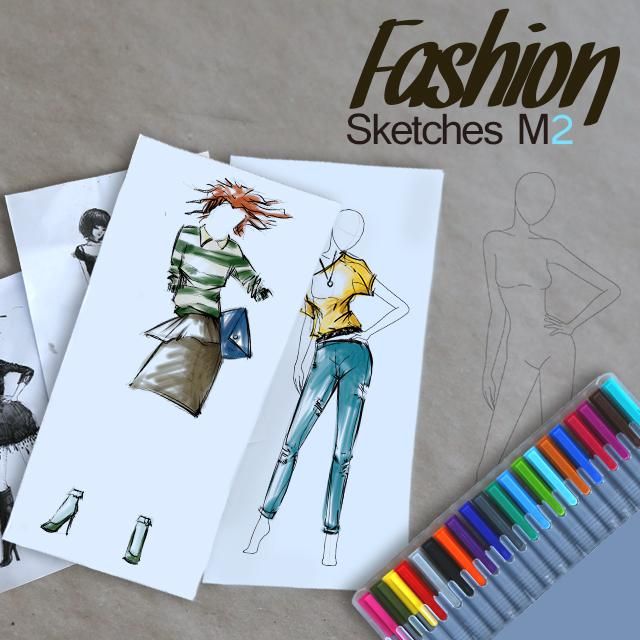 Download our free Fashion Sketches M2 clipart package, the second package in our Fashion Sketches clipart series.
Fashion Sketches M2 brings you 59 clipart images of handdrawn fashion items, which you can paste onto any of your photos to try out different styles. Change your haircut, shoes, shirts, dresses and find the perfect outfit without unbuttoning a single blouse.
Use PicsArt to draw models and then accessorize with M2's hair, clothes, shoes and handbags. All of these items are also compatible with the standard models in our Fashion Sketches M1 package. Try these styles out on your real life photos to experiment with formal and casual looks for you and your friends.
These new items are must for anyone's virtual closet, and you don't even have to worry about retail prices – it's all totally Free.
Download Fashion Sketches M2 in the Shop today!