The latest PicsArt update for iOS is out, and this one is all about giving you a better browsing experience and easier access to your gallery. We've brought everything you love about the Artists tab into an epic new Explore tab so you can find all your inspiration in one place, and we've created a brand new Profile tab so you can view your PicsArt gallery with a single tap. Download the latest app update to give it a try today!
Explore Tab + Artists Tab = One-Stop Inspiration
Discovering inspiring content is the pulse of the PicsArt community, and with this update, we've merged the Artists tab into the Explore tab to give you one space to find anything and everything that inspires you. Look no further than the brand new Explore tab to browse the latest art and trends from the community, follow your favorite hashtags, and discover new creative content to get inspired.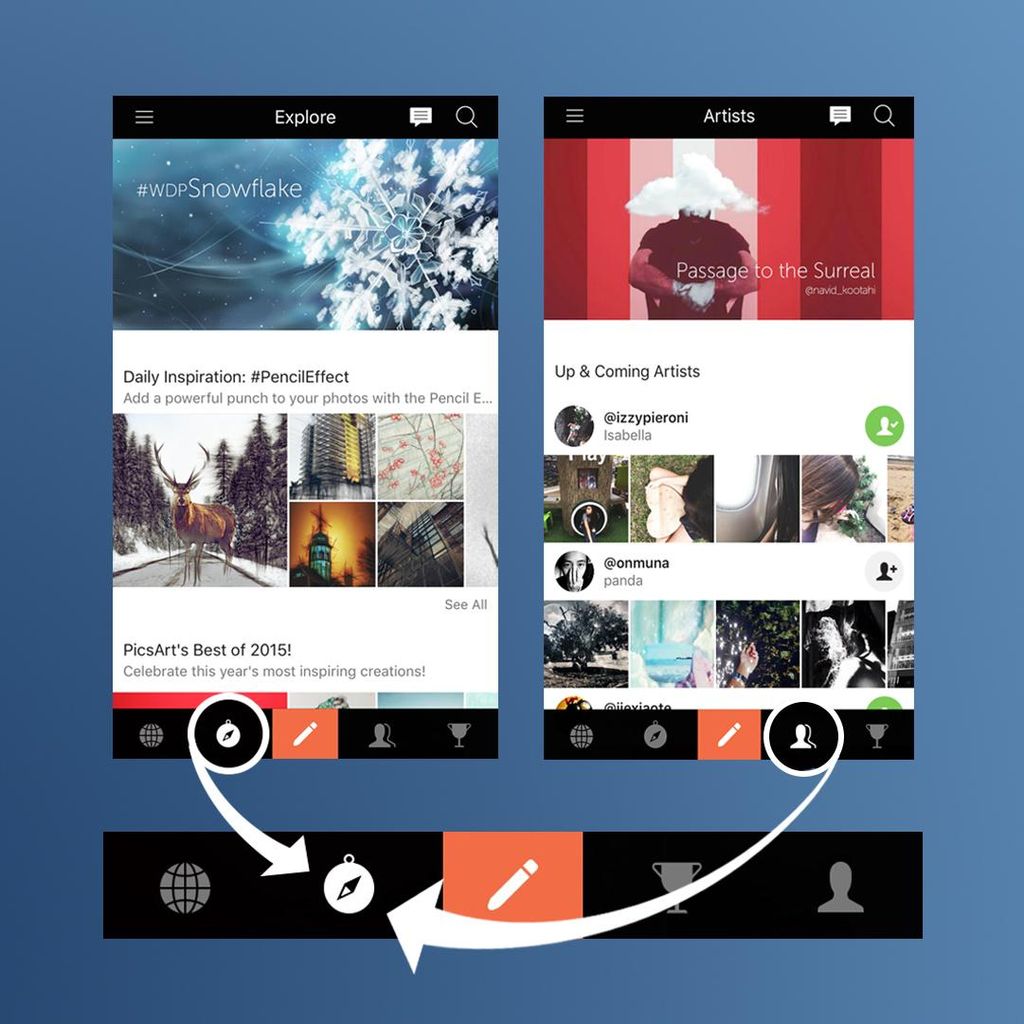 New Profile Tab Is All About You
The combined Explore and Artists tabs freed up some valuable real estate on the app, and we're dedicating it all to…YOU! The new Profile tab gives you easy access to your PicsArt gallery, allowing for quicker curation of your own art and an experience that's all about expressing your creativity.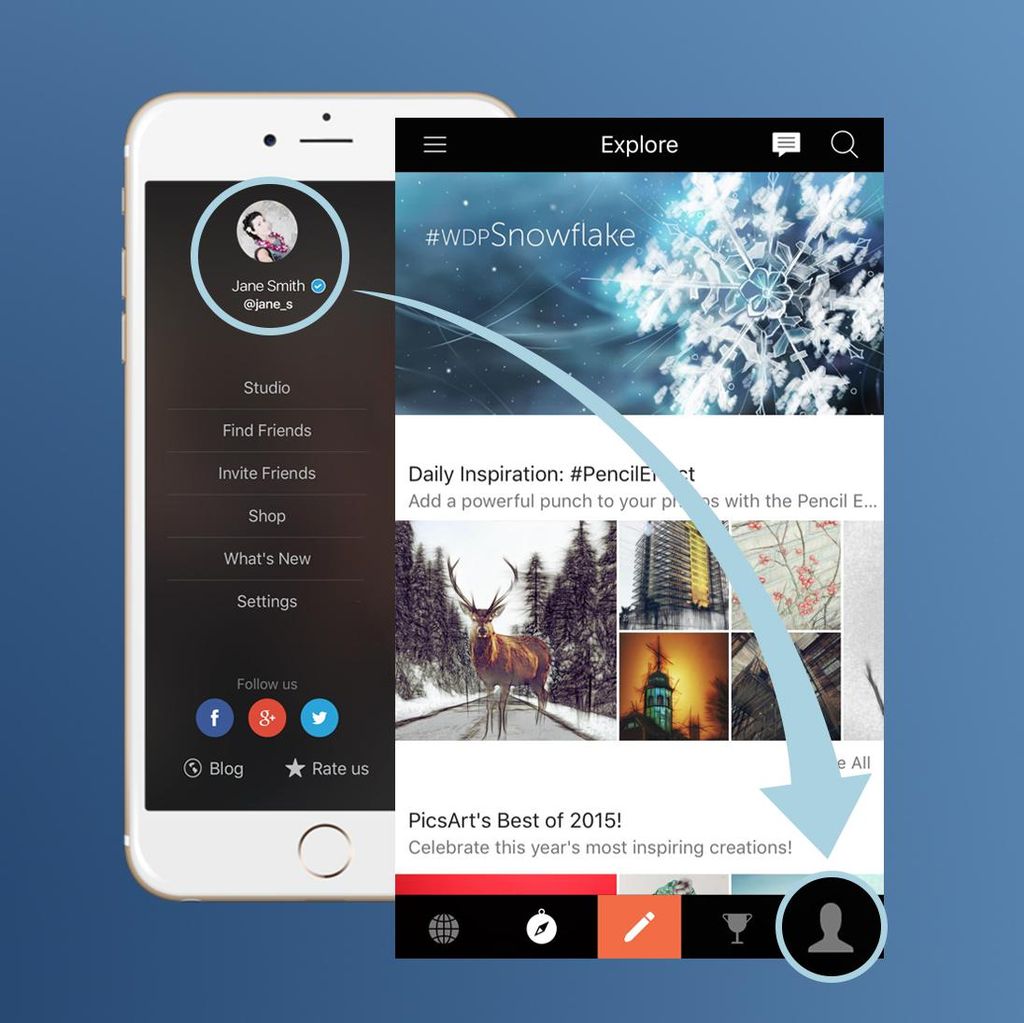 Ready to try it out? Download the app update today!