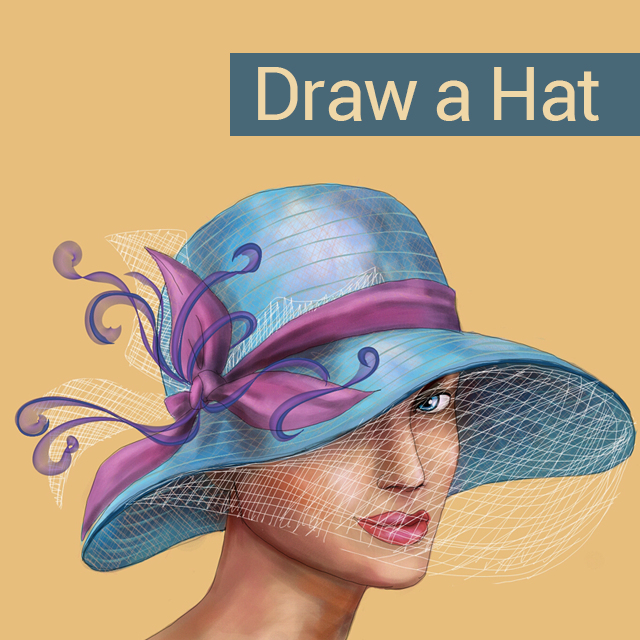 This week's competition is a challenge to use PicsArt drawing tools to imagine the most wonderfully stylish hat.
The style of hats has always been one of the most diverse among clothing articles. Farmers have traditionally worn large hats as shields from the sun, like Sombreros, or the famous Asian rice paddy hats, as have the elites of the world, wearing all sorts of enormous fanciful hats to protect their fair skin. There are the hats of winter, large pieces of hanging fur or snug cotton, worn to brave the harsh winds of the arctic. There are also hats of political status, like the headdress of a tribal chief, the cap of a police officer, and the crown of a king. Then, at last, there are the hats that are worn for pure fashion, for dinner parties and nightclubs, adorned with flowers and popular logos respectively.
This week, don't just draw a hat, but think back to the thousands of designs that have come about, the magnificent and the ridiculous, and get inspired to draw a hat that can really turn heads.
New Submission Rules & Deadlines!!!
All entries must be submitted between 9:00 AM (PST) on Saturday and 3:00 PM (PST) on Sunday.
To Submit your photos wait for the tag which will be announced this Saturday on on Facebook and Twitter.
New Voting Rules
Voting will begin as soon as submissions start at 9:00 AM (PST) on Saturday, and will last until 3:00 PM (PST) on Monday.
You can vote for your favorite images in the "Contests" section of the app or by visiting the "Contests" section of our website.
Non-Original Artwork Will be Removed!!
All submissions must be original drawings created by users using only the PicsArt App drawing tools.

Users CANNOT copy images from our clipart files, other users, or the Internet.
Images that don't meet the requirements above will not be allowed to the contest, to ensure fair voting opportunities for authentic drawings! Thank you.