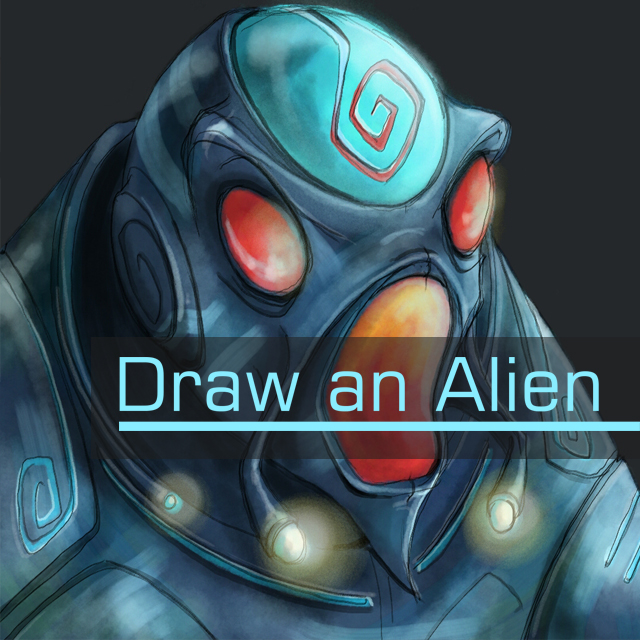 Answer the age old question of whether or not we are alone in the universe by entering our Alien Drawing Challenge! Use PicsArt Drawing Tools to draw a visitor from another planet.
Next time you look up at the night sky, consider this: The enormous sun which we orbit is only one of over 400 billion stars in the Milky Way galaxy, which is likely only one of an estimated 200 billion other galaxies. So the question is, could we really be the only life looking out at the night sky, guarding our cities and forests against an endless ocean of burning suns and dead planets? Or are there other eyes squinting to see the night sky and wondering the same thing?
Perhaps the question isn't if anything is out there, but who is out there, and if we'll ever meet. This is your task for this week's contest. Imagine who they are, what they look like, what they wear, and introduce us to a visitor from another planet from another neighborhood of stars.
Illustrate what you think aliens look like, and see if your drawing is good enough to win the contest this week!
Submission Rules & Deadlines
All drawings must be submitted between 9:00 AM (PST) on Saturday, April 26th and 3:00 PM (PST) on Sunday, April 27th.
To Submit your drawings wait for the tag which will be announced this Saturday at 9:00 AM (PST) on Facebook, Google+ and Twitter. You can also submit them directly in the "Contest" section of the app once submission begins.
How to Vote
Voting will begin as soon as submissions start at 9:00 AM (PST) on Saturday, and will last until 3:00 PM (PST) on Monday.
You can vote for your favorite images in the "Contests" section of the app or by visiting the "Contests" section of our website.
Non-Original Artwork Will be Rejected
Images that don't meet the requirements above will be rejected, to ensure fair voting opportunities for authentic drawings! Thank you.