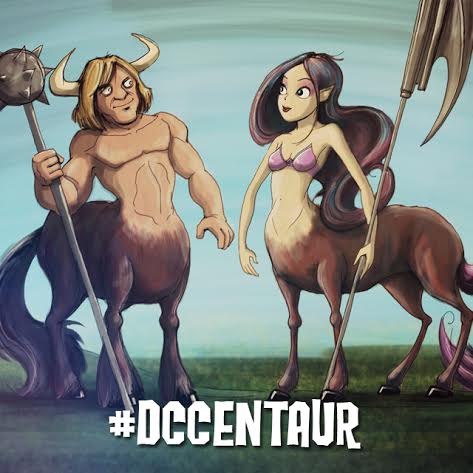 For this week's Drawing Challenge, we want you to draw a centaur, one of the most famous creatures of ancient Greek mythology. All entries must be drawn with PicsArt. 
Centaurs have the upper body of a man and the lower body of a horse. Though centaurs were first introduced by the myths of ancient Greece, they've reappeared in stories throughout the centuries right up until Harry Potter. 
Some think that the non-riding ancient Greeks came up with the idea of centaurs when they first encountered horse riders from modern day Mongolia, but we don't know for sure. What is certain, however, is that these mythical animals have captivated imaginations for over two thousand years, and now it's your turn to be inspired by them. 
Draw your own interpretation of the centaur. This is your artistic interpretation, so feel free to stray from the myth and bring your own originality to these creatures. Most of all, have fun! 
How to Enter
Submit a maximum of 2 drawings between Saturday morning and Tuesday, November 4th, at midnight (23:59 PST).
Submit a drawing by tagging it with #DCcentaur or entering it in the Contest section.
Your drawing must be drawn with the PicsArt App, and it must be your own work. Non-original work will be disqualified. 
How to Vote
Vote for your favorites in the Contest section, where all entries are displayed randomly.
Voting begins Wednesday, November 5th, and closes Monday, November 10th.
Contest Winners
The 10 drawings with the most votes win. Our jury will also choose one entry outside of the the top 10 to be featured.