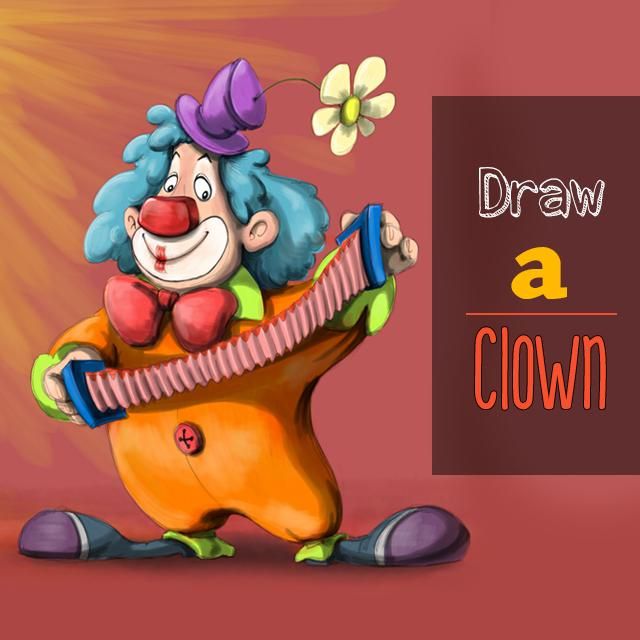 Use PicsArt Drawing Tools to draw a clown for this week's Clown Drawing Challenge!
Clowns are some of the oldest comedic performers in the world, their outrageous makeup and exaggerated shoe sizes making audiences laugh for centuries. What helps make clowns special is that these performers are also very talented and capable of amazing magic tricks and acrobatic feats, so users have a lot of interesting material to work with when it's time to choose how to draw their own clown.
Bring some serious skill to these wacky performers, and draw a clown that will stand out in this week's contest!
Create a Video Tutorial
To go a step further, try PicsArt's new Export Video feature to create an instant video drawing tutorial of your work and share it on Youtube tagged with #picsart #dcclown. We will be then featuring the best videos from the contest on PicsArt's Blog.
Submission Rules & Deadlines
All drawings must be submitted between 9:00 AM (PST) on Saturday, Aug 23rd and 3:00 PM (PST) on Sunday, Aug 24th.
To submit your drawings, wait for the tag which will be announced this Saturday at 9:00 AM (PST) on Facebook, Google+ and Twitter. You can also submit them directly in the "Contest" section of the app once submissions begin.
How to Vote
Voting will begin as soon as submissions start at 9:00 AM (PST) on Saturday, and will last until 3:00 PM (PST) on Monday.
You can vote for your favorite images in the "Contests" section of the app.
Non-Original Artwork Will be Removed!!
All submissions must be original drawings created by users using only the PicsArt App drawing tools.
Users CANNOT copy images from our clipart files, other users, or the Internet.
Images that don't meet the requirements above will be removed to ensure fair voting. Thank you.