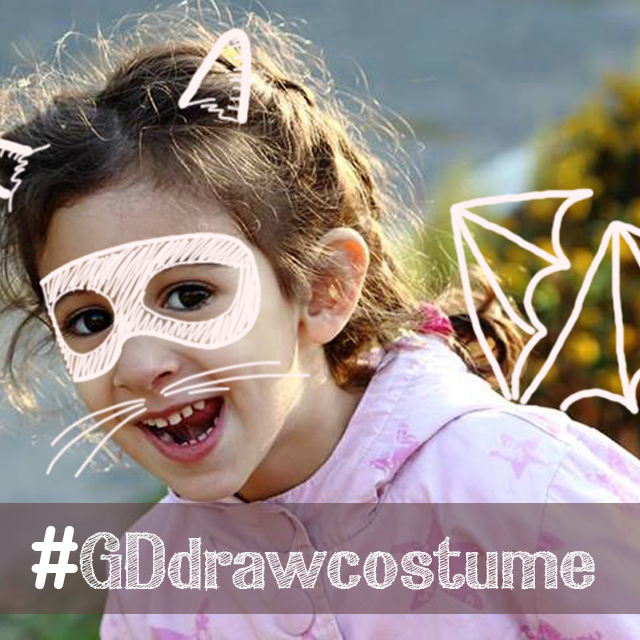 For this week's Graphic Design Challenge, use "Draw on photo" to draw costumes onto your friends and family.
It's time have some fun with your favorite photos of you and your friends, and use PIcsArt drawing tools to transform everyone into whatever you envision. You can use the drawing tool to paint costumes directly onto the people in your photos. Just select "Draw" from the main menu, then select "Draw on photo", upload a photo and be on your way. Give your most mischievous friend a pair of devil horns and trident, turn your largest friend into gorilla, or adorn the one with the largest ego in a kingly crown and robe. You can also add clipart and text to fine-tune your creation!
Let your creativity run wild and repaint your friends into whatever creature or character that you can imagine!
How to Participate
To enter your design into the competition, tag it with #GDdrawcostume or submit it in the 'Contest' section of our website. You can only submit a maximum of two designs in the Contest.
All entries must be submitted by Wednesday, Octber 23rd at midnight (PST).
How to Vote
You can vote for your favorite designs in the "Contests" section of the app on your mobile device or by visiting the "Contests" section on our website.
Voting starts immediately and extends an extra day after the closing of submissions until midnight (PST) on Thursday, October 24th. This gives late entries a full extra day to collect votes.
Contest Winners
The top 10 designs that have accrued the most votes by midnight on Thursday, October 24th (PST) will be the #GDdrawcostume contest winners.