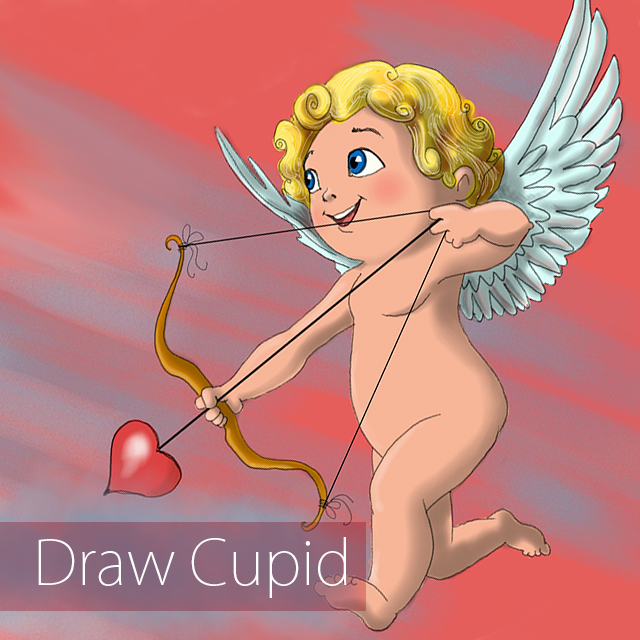 In celebration of Valentine's Day, we are asking artists to use PicsArt Drawing Tools to draw their own renditions of Cupid!
Cupid is a god from latin mythology, that we all recognize as the little naked boy with wings who can strike love and desire into the hearts of anybody with a well aimed shot of an arrow from his bow. We've all been struck by one of Cupid's arrows at one time or another, and Valentine's Day is the day where we most welcome a visit from this mischievous ancient god.
Draw Cupid in all of his splendor, and celebrate love and passion for this week's Drawing Challenge.
Submission Rules & Deadlines
All drawings must be submitted between 9:00 AM (PST) on Saturday, February 15th and 3:00 PM (PST) on Sunday, February 16th.
To Submit your drawings wait for the tag which will be announced this Saturday at 9:00 AM (PST) on Facebook,Google+ and Twitter. You can also submit them directly in the "Contest" section of the app once submission begins.
How to Vote
Voting will begin as soon as submissions start at 9:00 AM (PST) on Saturday, and will last until 3:00 PM (PST) on Monday.
You can vote for your favorite images in the "Contests" section of the app or by visiting the "Contests" section of our website.
Non-Original Artwork Will be Rejected
All submissions must be original drawings created by users using only the PicsArt App drawing tools.
Users CANNOT copy images from our clipart files, other users, or the Internet. Images that don't meet the requirements above will be removed, to ensure fair voting opportunities for authentic drawings! Thank you.