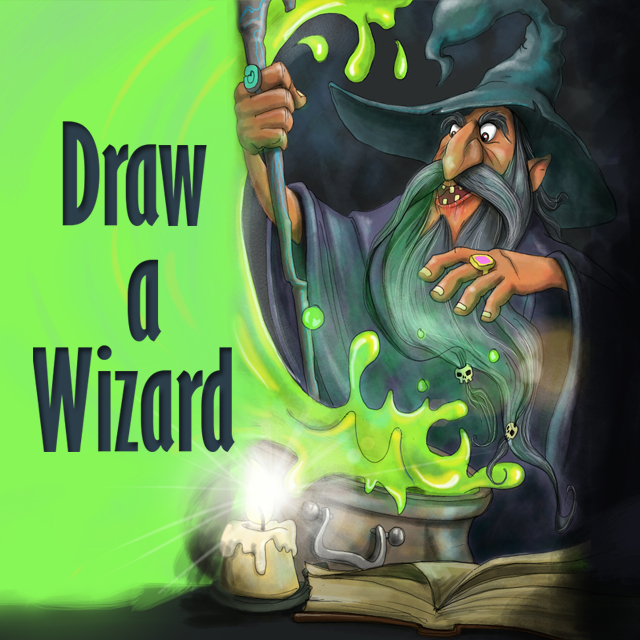 It's time to brush your beard and dust off your spell tomes, this week we are holding a Wizard Drawing Challenge!
Use PicsArt Drawing Tools to draw a powerful wizard. Wizards are men who have mastered the secrets of magic, and have traditionally been older and been prone to wearing pointed hats. You can take any approach you choose however, as you have full creative license to try something different, or to perfect a more classical interpretation. Whatever you do, create an original wizard drawing that will have voters spellbound.
Use PicsArt Drawing Tools to create an amazing Wizard Drawing!
Submission Rules & Deadlines
All drawings must be submitted between 9:00 AM (PST)on Saturday, April 19th and 3:00 PM (PST) on Sunday, April 20th.
To Submit your drawings wait for the tag which will be announced this Saturday at 9:00 AM (PST) on Facebook, Google+ and Twitter. You can also submit them directly in the "Contest" section of the app once submission begins.
How to Vote
Voting will begin as soon as submissions start at 9:00 AM (PST) on Saturday, and will last until 3:00 PM (PST) on Monday.
You can vote for your favorite images in the "Contests" section of the app or by visiting the "Contests" section of our website.
Non-Original Artwork Will be Rejected
Images that don't meet the requirements above will be rejected, to ensure fair voting opportunities for authentic drawings! Thank you.