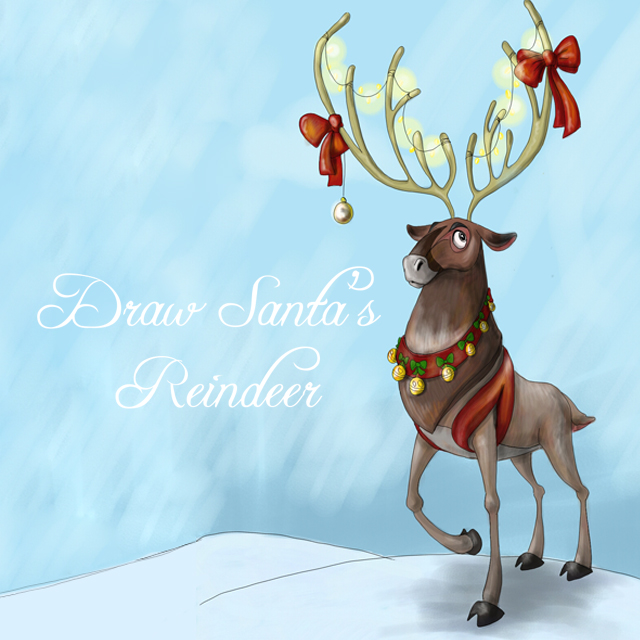 Everyone knows Santa's favorite way to get around is in his flying sled, pulled by reindeer. Roof to roof he goes, landing hoof first, and when it's time to take off again, he calls out their names "On Dasher, Dancer, Prancer, Vixen! On Comet, Cupid, Donner, and Blitzen!"
Have fun this week and draw Santa's reindeer for the Reindeer Drawing Challenge!
Art Contest Submission Rules & Deadlines
All drawings must be submitted between 9:00 AM (PST)on Saturday, December 21st and 3:00 PM (PST) on Sunday, December 22nd.
To Submit your drawings wait for the tag which will be announced this Saturday at 9:00 AM (PST) on Facebook, Google+ and Twitter. You can also submit them directly in the "Contest" section of the app once submission begins.
How to Vote for the Drawing Contest

Voting will begin as soon as submissions start at 9:00 AM (PST) on Saturday, and will last until 3:00 PM (PST) on Monday.
You can vote for your favorite images in the "Contests" section of the app or by visiting the "Contests" section of our website.
Non-Original Artwork Will be Rejected
Images that don't meet the requirements above will be removed, to ensure fair voting opportunities for authentic drawings! Thank you.