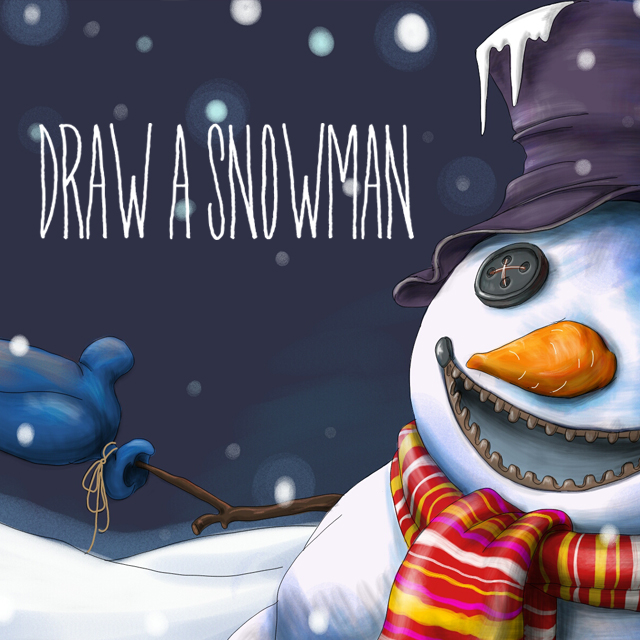 The winter holidays are upon us and we are embracing the season with this week's Snowman Drawing Challenge. Get your mobile devices ready, open PicsArt Drawing Tools, and celebrate winter by drawing the most fantastic snowman!
Snowmen evoke the most cherished feelings and memories of childhood, the joy of playing in freshly fallen snow with your friends and family. With the first snow, all of us rush out to make the biggest and best snowman in the neighbourhood. So do your inner child justice and fire up your imagination for this year's very last Drawing Challenge. Finish 2013 on a high note, bring everything you've got, and draw the most amazing snowman you possibly can!
Art Contest Submission Rules & Deadlines
All drawings must be submitted between 9:00 AM (PST) on Saturday, December 28th and 3:00 PM (PST) on Sunday, December 29th.
To Submit your drawings wait for the tag which will be announced this Saturday at 9:00 AM (PST) on Facebook,Google+ and Twitter. You can also submit them directly in the "Contest" section of the app once submission begins.
How to Vote for the Drawing Contest
Voting will begin as soon as submissions start at 9:00 AM (PST) on Saturday, and will last until 3:00 PM (PST) on Monday.
You can vote for your favorite images in the "Contests" section of the app or by visiting the "Contests" section of our website.
Non-Original Artwork Will be Rejected
Images that don't meet the requirements above will be removed, to ensure fair voting opportunities for authentic drawings! Thank you.