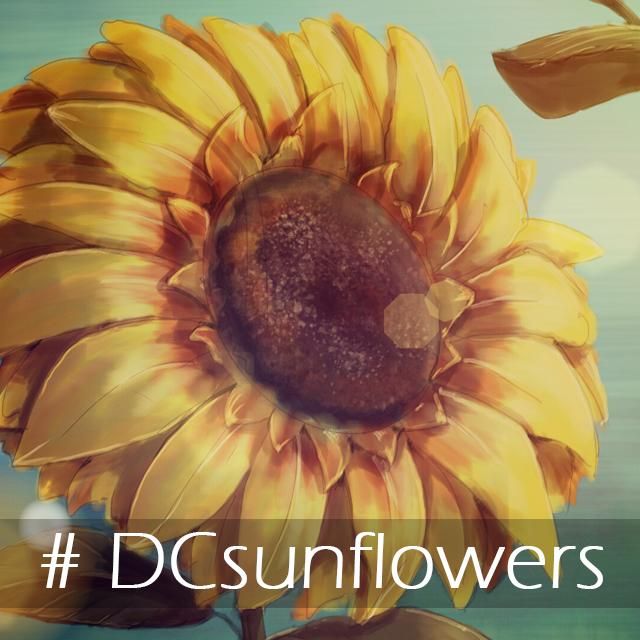 For this week's Drawing Challenge, use PicsArt Drawing Tools to draw sunflowers.
With less than two week's of summer left, we thought we'd say goodbye to the season by focusing on the sunflower, one of summer's iconic symbols. These enormous flowers are beautiful, so put your own creative spin on this week's challenge to help your entry stand apart from the rest. 
Create a Time-Lapse Video Tutorial
When you finish your drawing, try PicsArt's Video Export feature to create a time-lapse video of your drawing process and share it on Youtube tagged with #picsart #DCsunflowers.
Under our new rules, the Drawing Challenge runs on a new 13-day schedule. Submission and voting periods are separate, and entries are displayed randomly. 
How to Enter
Submit a maximum of 2 drawings between Saturday morning and Tuesday, September 16th, at midnight (23:59 PST).
Submit your drawing in the Contest Section of the app. The contest tag will be announced Saturday morning on the PicsArt Daily Journal, as well as on Facebook, Google+ and Twitter.
Non-original artwork will be rejected!
Users CANNOT copy images from our clipart files, other users, or the Internet. Any copied images will be REMOVED. 
How to Vote
Voting starts Wednesday, September 17th, and closes Monday, September 22nd.
Vote in the Contest section by selecting your favorite drawings. In accordance with new rules, all entries in the Contest section will be displayed in random order. No new entries are permitted once voting begins.
Contest Winners
The top 10 drawings with the most votes win. Our jury will also pick and feature one entry that did not make it to the top 10.