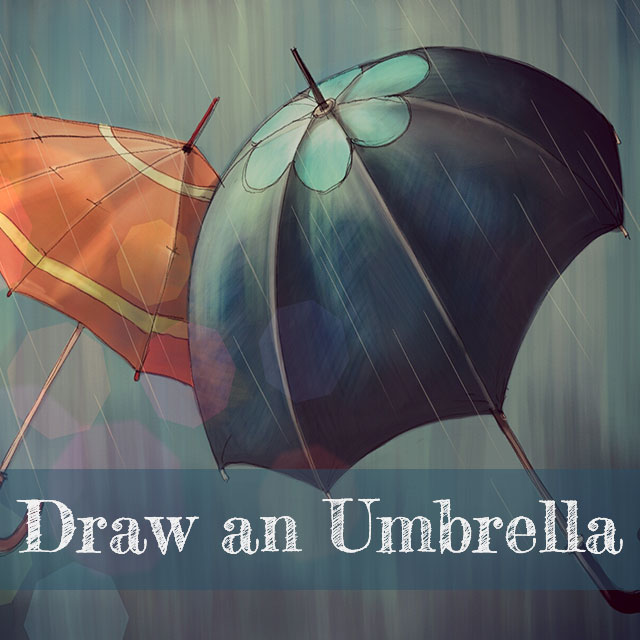 For this Drawing Challenge, use PicsArt Drawing Tools to create an umbrella!
Umbrellas are super practical ways to protect yourself from a heavy rainfall or shield yourself from the smoldering sun, but over the ages, umbrellas have also had some of the coolest designs out there. Whether it's the lace umbrella's that shielded fair women on the grounds of stately manors in old England, or twirling plastic peppermint umbrella's popping up like mushrooms on a rainy day in New York City, umbrellas have endless variations, which means lots of fun drawing options for this weeks challenge.
So pick and umbrella and imagine a scene around to create the drawing that is going to triumph over all others in this week's challenge!
Submission Rules & Deadlines
All drawings must be submitted between 9:00 AM (PST)on Saturday, April 12th and 3:00 PM (PST) on Sunday, April 13th.
To Submit your drawings wait for the tag which will be announced this Saturday at 9:00 AM (PST) on Facebook, Google+ and Twitter. You can also submit them directly in the "Contest" section of the app once submission begins.
How to Vote
Voting will begin as soon as submissions start at 9:00 AM (PST) on Saturday, and will last until 3:00 PM (PST) on Monday.
You can vote for your favorite images in the "Contests" section of the app or by visiting the "Contests" section of our website.
Non-Original Artwork Will be Rejected
All submissions must be original drawings created by users using only the PicsArt App drawing tools.
Users CANNOT copy images from our clipart files, other users, or the Internet.
Images that don't meet the requirements above will be removed, to ensure fair voting opportunities for authentic drawings! Thank you.