This week, we have asked users to draw Desert Oases for our Drawing Challenge. Just as an oasis can provide some much needed relief to weary desert travelers, we are providing help to PicsArtists by posting a step by step oasis drawing tutorial. Follow these steps to learn how to draw the most stunning desert oasis from start to finish. You're sure to pick up a few priceless drawing tips and tricks to guide you out of the desert so that you can quench your thirst for a top 10 contest victory!
We are sure you know about our new Video Generation and Export feature for Android devices. We encourage you to create an instant video tutorial on how you drew your entry and share it on Youtube with the tags
#picsart #dcoasis

. We will feature the best videos from the contest on our blog.
Step 1: Draw an Outline
With a simple black brush draw a very rough outline of your oasis. Reduce the opacity and add a layer. In your new layer, trace a more refined final outline. Delete your rough outline when finished.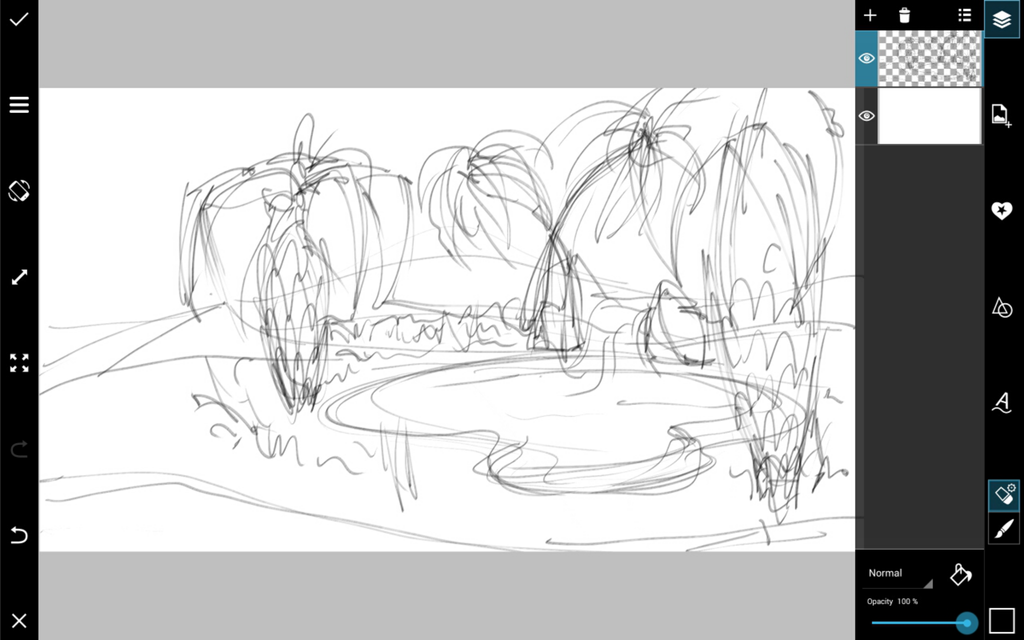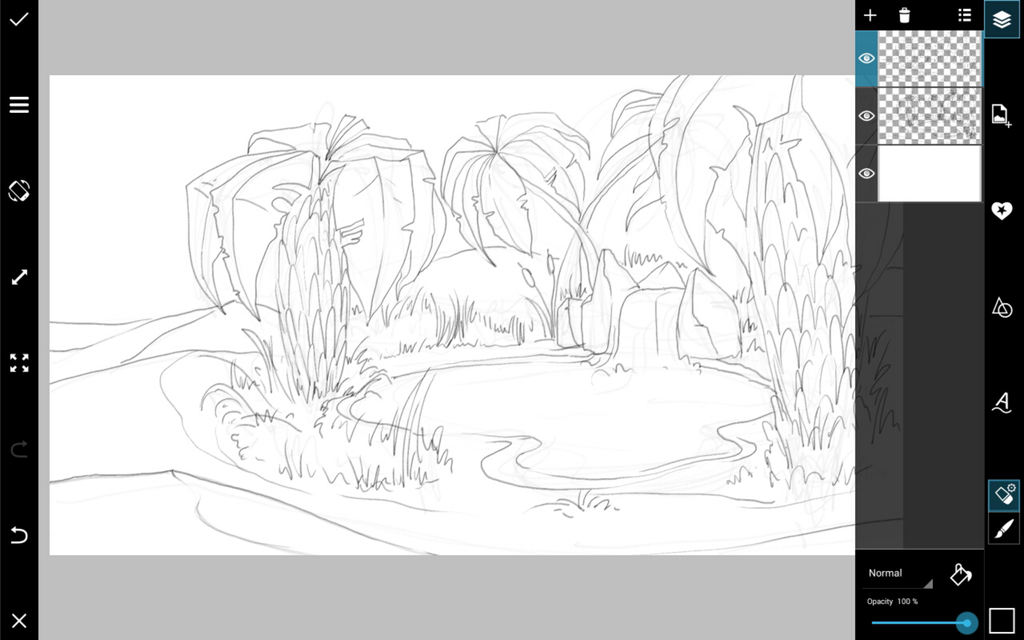 Step 2: Add Shading
Add a new layer and use a thick black brush to add basic shading. Reduce the opacity until it becomes a very light grey color. Then, add a new layer, and add more precise shading to the darkest areas. Reduce the opacity to a slightly darker grey than before.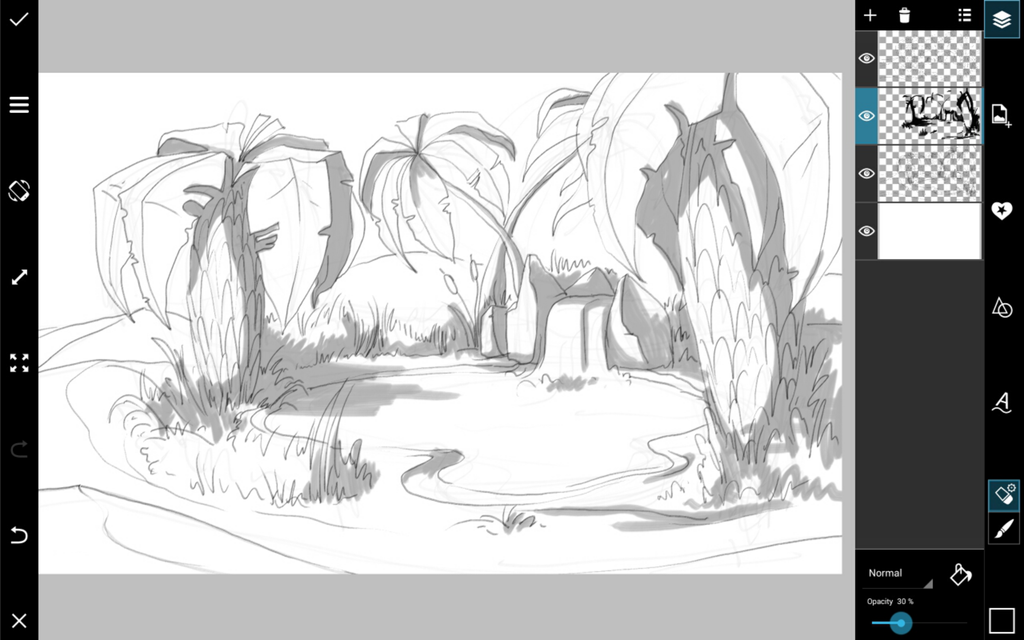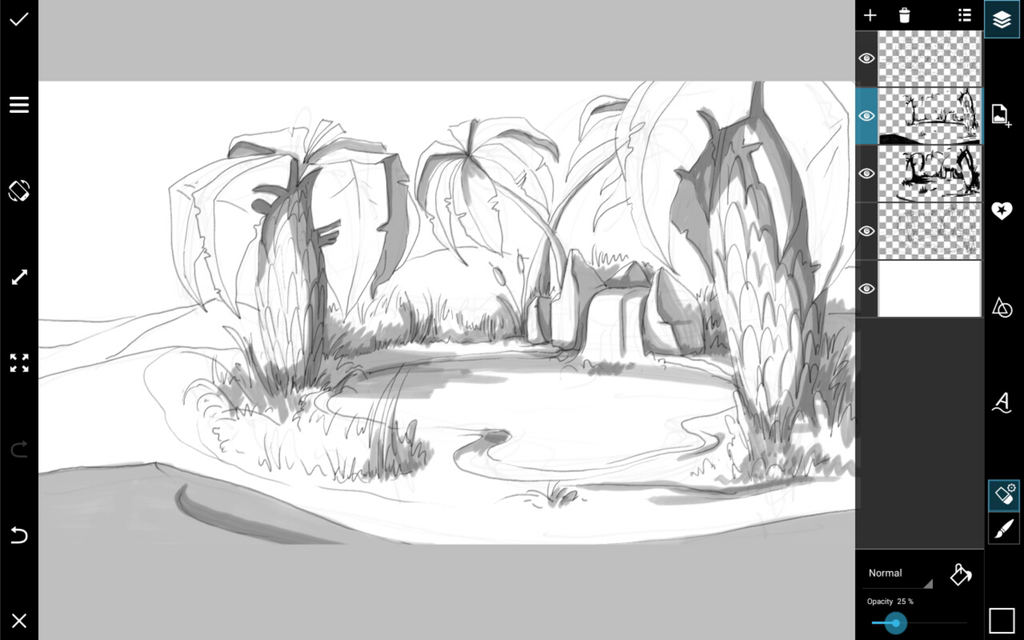 Step 3: Add Color
Add a layer at the very bottom and color in your drawing. Use several color tones for different objects to give them richer textures. Add another blue layer all the way at the bottom for the sky.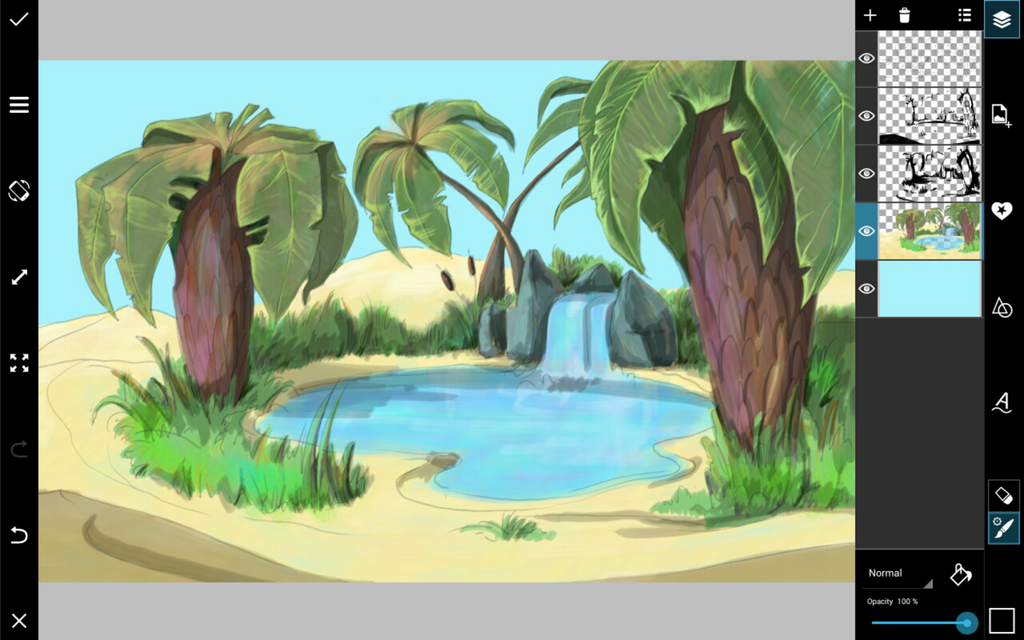 Step 4: Complex Light & Shade
Add a layer in between your color and shading layers. In this layer, use different color tones to add lighting and intense shading. Don't be afraid to use colors besides black and white to give your lighting/ shading more character.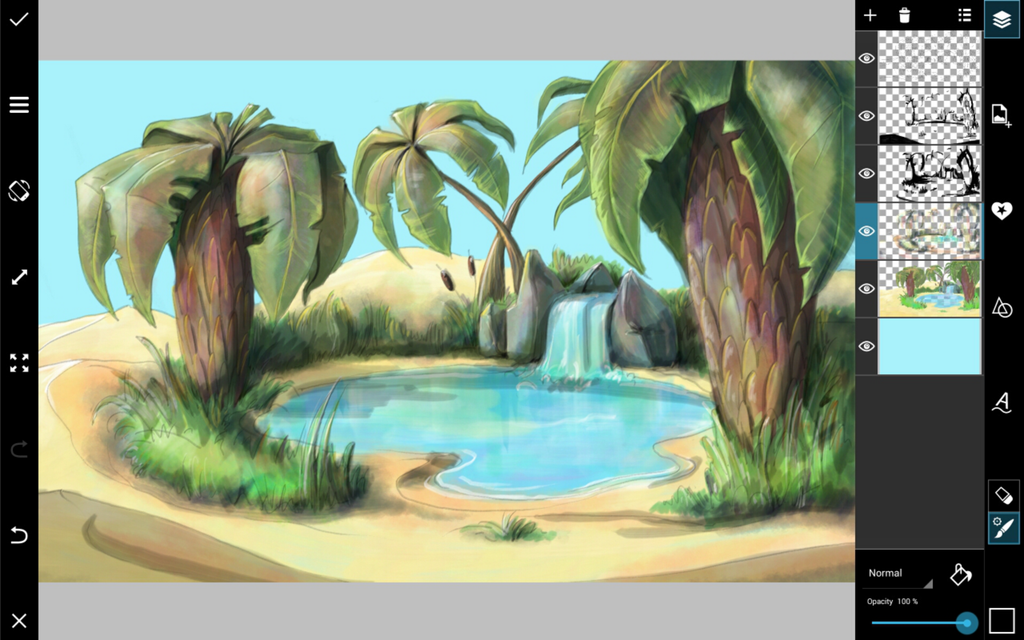 Step 5: Clouds & Sunshine
Add a layer just above your sky to draw in clouds. Then, add a layer all the way on top to add rays of sunlight. For the sunrays, customize a white spray brush to be translucent and draw diagonal streaks.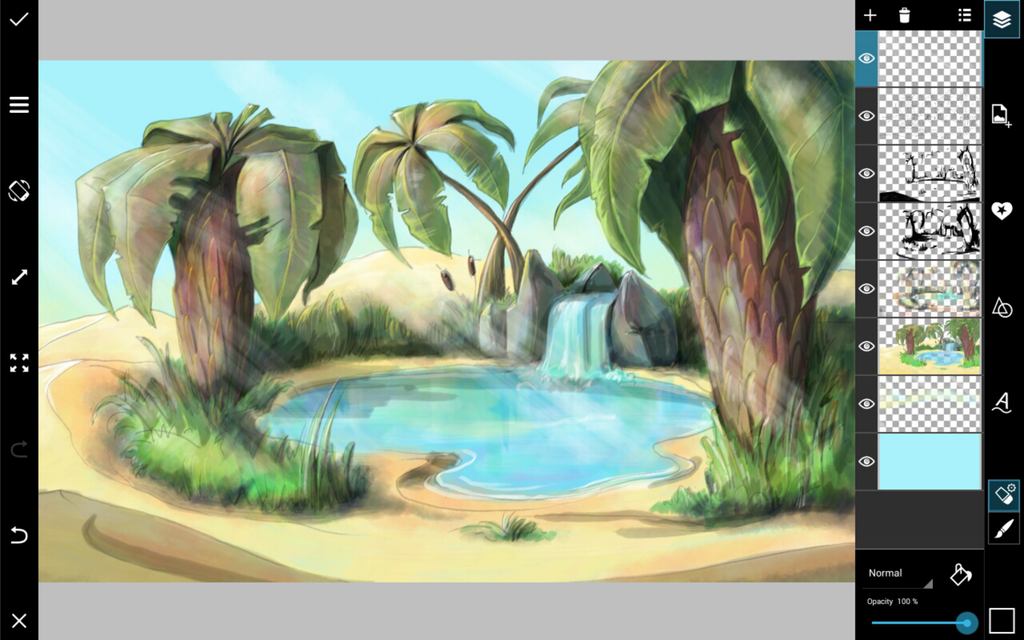 Your oasis is now ready to welcome the weariest desert traveler! Share your own step by step tutorial on how you have created your contest entry by tagging it with #drawstepbystep.