Easter 2017 is just around the corner! From setting up the Easter baskets to dyeing eggs, Easter is full of awesome photo opps. But it's not Easter if the Easter Bunny doesn't make an appearance, right? Luckily, with PicsArt stickers, it's egg-stremely easy to set up your own little Easter egg hunt, complete with an Easter Bunny sighting! So if you're egg-cited for Easter Sunday (and not tired of all of the egg puns), follow along with this easy photo editing tutorial to learn how to stage your own Easter Bunny sighting!
Download PicsArt photo editor and collage maker for iOS, Android or Windows.
Open your picture in the photo editor and tap on the Sticker icon. Type in "easter egg" and choose a sticker (we used stickers from the Easter Puns pack).
Adjust the size and placement of your sticker. Tap on the eraser at the top of the screen and erase part of the easter egg sticker so it looks like it's hidden in the photo. Tap on the check mark to confirm.
Tap on the plus sign and select "Sticker." Repeat to add several more Easter eggs, an Easter basket and, of course, the Easter Bunny! When you're done, tap on "Apply."
To make the colors more vibrant, tap on Tools > Adjust and use the sliders to increase the contrast, temperature and saturation. Tap on "Apply."
Tap on the arrow in the top right corner to finish. Save your edit and share it on PicsArt with the hashtag #HoppyEaster!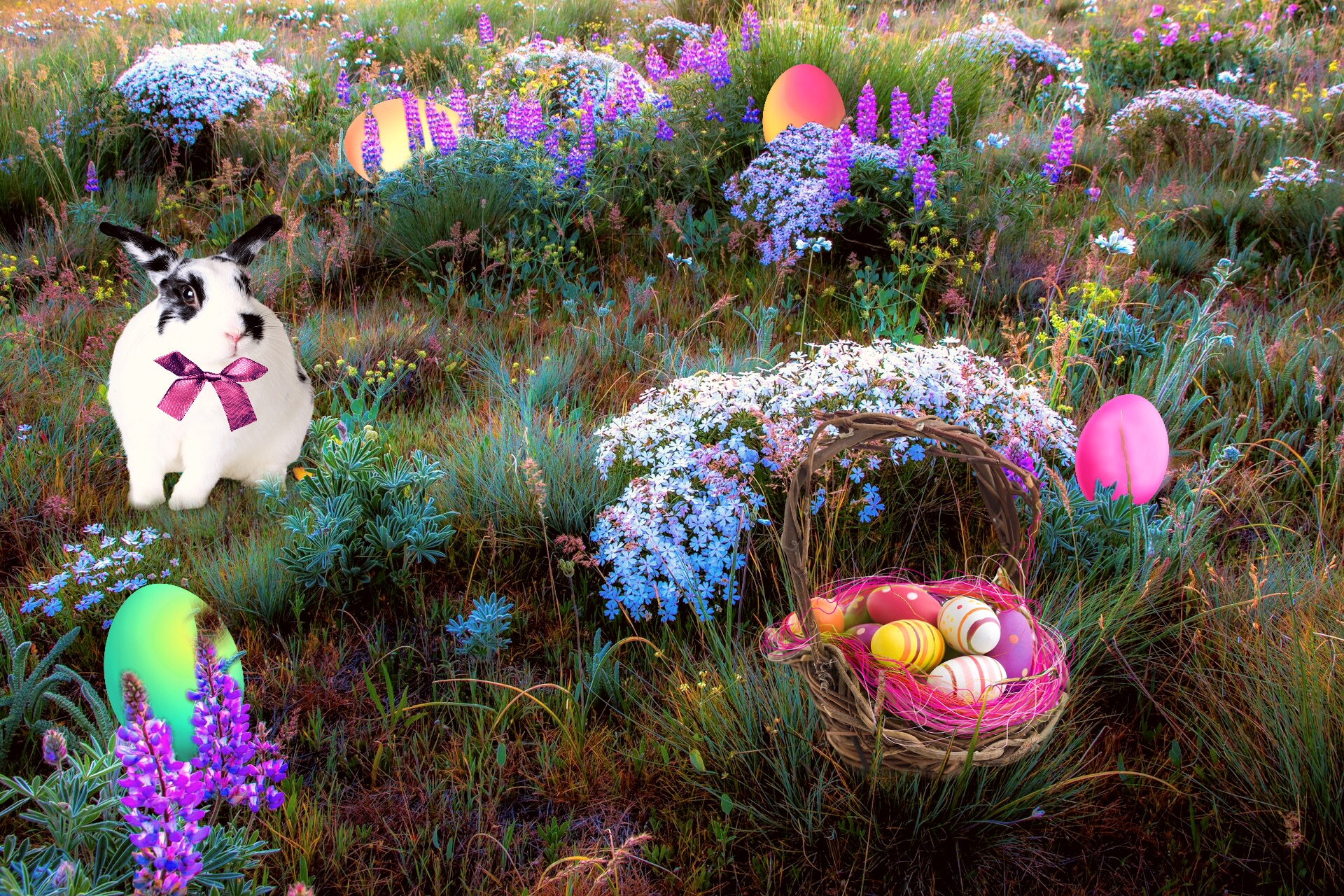 There's more where that came from! Give our Easter Egg Frames and other Easter clipart a try, and be sure to share your photo edits on PicsArt!
PicsArt photo editor, collage maker and sticker maker is all about you. If you haven't tried it, you're missing out! Remix free-to-edit pictures into awesome collages and memes. Download the app to get in on the action.