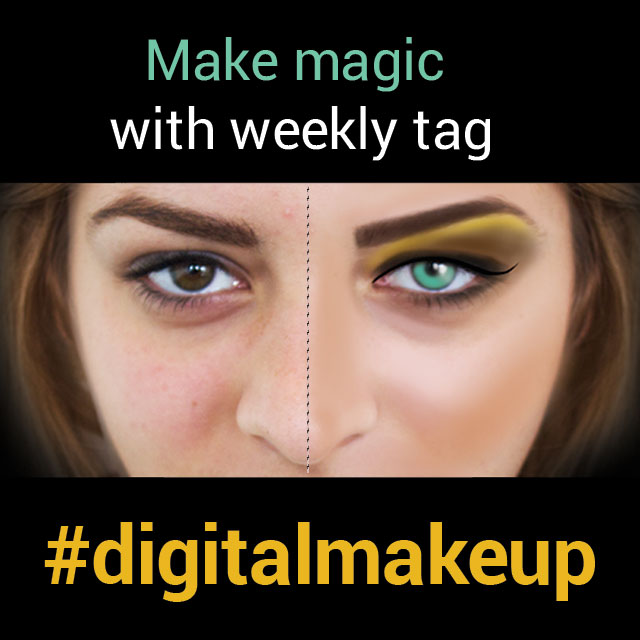 The Weekly Tag this week is #digitalmakeup, which means we want you to try your editing skills at being a digital makeup artist. All week long, use PicsArt editing or drawing tools to add makeup onto portraits, and tag them with #digitalmakeup to share your handiwork.
The real fun of this challenge is seeing how natural you can get the makeup to look, since the mark of any great photo editor is that you should not be able to tell that a photo has been altered. This can be difficult, but you have the tools you need and it is a lot of fun to see just how close you can get to making digital makeup look like the real thing.
What are Weekly Tags?
For those who are unfamiliar with Weekly Tags, they are weekly themes that artists use to share, connect, and gain new followers. Weekly Tags are fixed at the top of the trending list all week, so if you participate your work is ensured to always be just a click away from the millions of PicsArtists who use the app. Additionally, the best of each weekly tag is rounded up and featured on our blog weekly photo galleries.