We're really feeling the rainbow vibes these days, and we've found yet another way to to bring more rainbows into your life. 
Actually, this edit was inspired by the #SpectrumEdit series by the artist Ramzy Masri (@space.ram on Instagram), who takes photographs and remixes them into incredible, Lisa Frank-level works of rainbow amazingness. We thought his work was so cool that we decided to put together this tutorial to show you how to make your own rainbow edit using PicsArt's drawing tools and photo editor.
If you haven't seen his work, check it out to get some major inspiration before you start your own photo editing (Seriously, do it).
Download PicsArt photo editor and collage maker for iOS, Android, or Windows.

Open your picture in the photo editor and tap on the Draw icon.

Tap on the color chooser in the bottom left corner and select a color.

Tap on the paintbrush icon and choose your brush (the default brush works well for this). Adjust the size and bring the opacity down to about 60% (depending on your image, you might need to play with different opacities). Bring the hardness to about 40% and confirm.

Start coloring over the road, switching colors as you go. Don't worry about staying in the lines — you just want to distribute the color over the general area.

Tap on the eraser icon and erase the color over the areas where you don't need it (tap on the eraser icon twice if you'd like to adjust the brush settings).

Tap on "Apply" when you're done to go back to the photo editor.

If you'd like to brighten up the colors, tap on Tools > Adjust and play with the saturation and contrast. When you're done, tap on "Apply."

Tap on the arrow in the top right corner to finish. Save your

photo edit

and share it on PicsArt with the hashtag

#RainbowRoad

!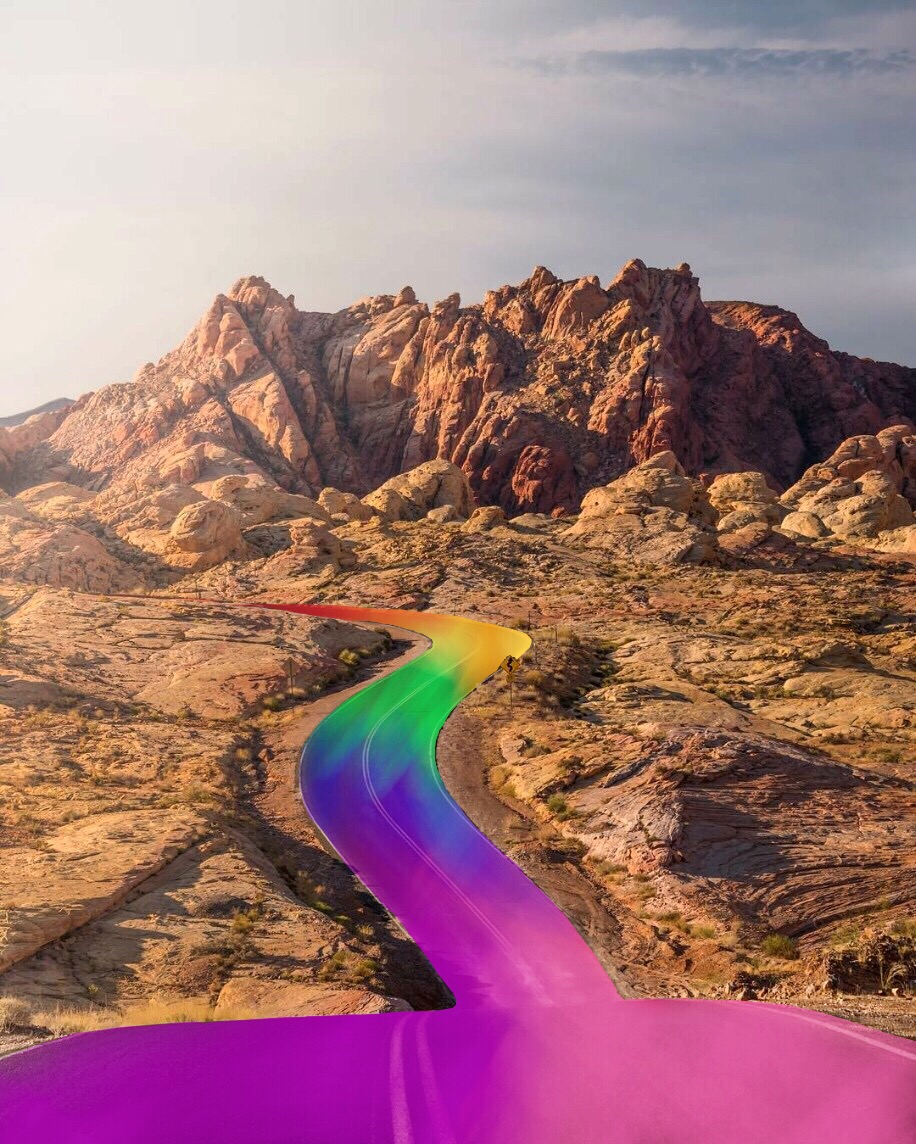 via PicsArt
PicsArt photo editor, collage maker and sticker maker is all about you. If you haven't tried it, you're missing out! Remix free-to-edit pictures into awesome collages and memes. Download the app to get in on the action.