Most forms of art are very similar, when you think about the passion behind the projects. In that vein, poetry and photography are pretty much like two drops in the same ocean of creativity. They both allow people an outlet to creatively capture or evoke meaning. They are both observations on the meaning of a moment, of a relationship, of feelings. Every day here at PicsArt, we are inspired by the photos our community shares, and the art that they create. As it's National Poetry Month, we thought it a perfect time to allow some poets to use our community for inspiration and articulate and elicit their own meanings from some of our favorite photos. Below, enjoy these ekphrastic poems — poems describing or stimulated by a work of art (or, photoetry) — along with the visuals from the PicsArt community that inspired them. We hope it opens up oceans of new creative inspiration for you, as well.
1. Rust & Stardust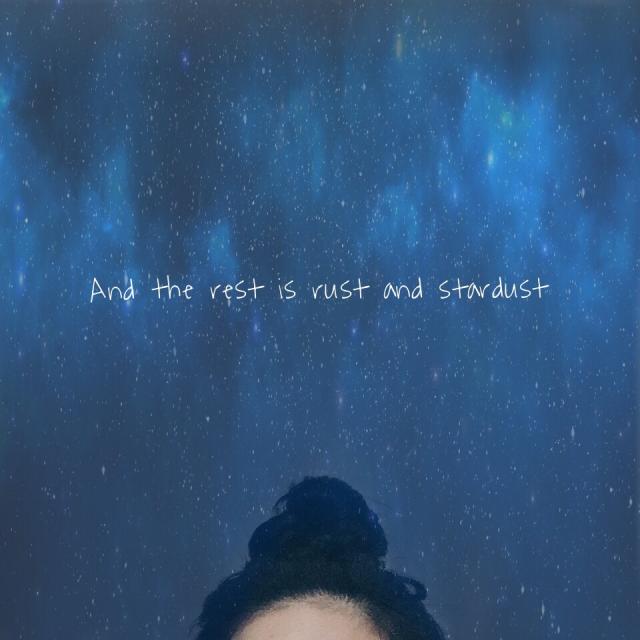 I trace these constellations
trying to find ways back to dark blue
and the fog that swelled around you
as the moon ripened. I dubbed you an angel.
From the light that escaped when you laughed,
I spun you a halo. It shined on the crown
of your head, the way jewels do behind windows.
I wanted to spider that glass and reach through.
I'd have risked the scrapes and scarred knuckles
to feel the planes of your cheeks landing against
the runways of my hands.
The night danced around us on its tip-toes;
quietly fanning its coolness as distraction.
But I noticed the crown rusting. I saw the gold
relent to sleep and begin browning. I let it fall
away into my lap as you said you were leaving.
I will paint it with stardust once more, I will hope
for your return with every stroke. That somehow
the night will summon you, will play the trumpet
of its moon for your arrival.
by Maylin Enamorado
2. Somewhere in The City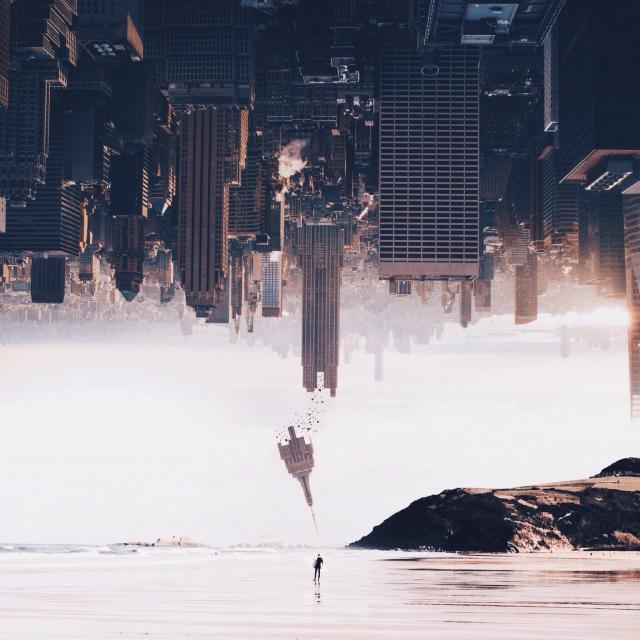 Somewhere in the city, children are sulking at the bully
pulpit, hinging at the dip of their elbows, lacing and unlacing
their fingers like marathon runners who have everything
to lose. I think of how we are the next generation thrilling
in the parachute jump, the highway race, the swaggering jaywalk,
but cannot stop for a poem. It goes like this:
two strangers sit together on a train. It goes like this: write in a
and I will aim the barrel. Point to the masses, and I will say
we are nothing like each other. It goes like
this: give me a subject, and I will compare it
to shaving, or to my mother, or poems about iron shell
casings looking like birds dropping from the sky. Sometimes,
all those children are quiet and sullen. Sometimes, I can see the
world starting in their eyes.
by Alicia Lai
3. Web of Shapes
Geometry divided his torso and his legs,
but not in the way
one would think it did.
His limbs, bent at the joint
like a gammadion cross
etched along the rest
of the polygrams tangled in the net
that had trapped so many shapes before him.
His arms stretched through the pixels
and quadrilaterals that split his being
into infinite figures
on the gridded canvas.
by Guillermo Rodriguez
4. Oh Miranda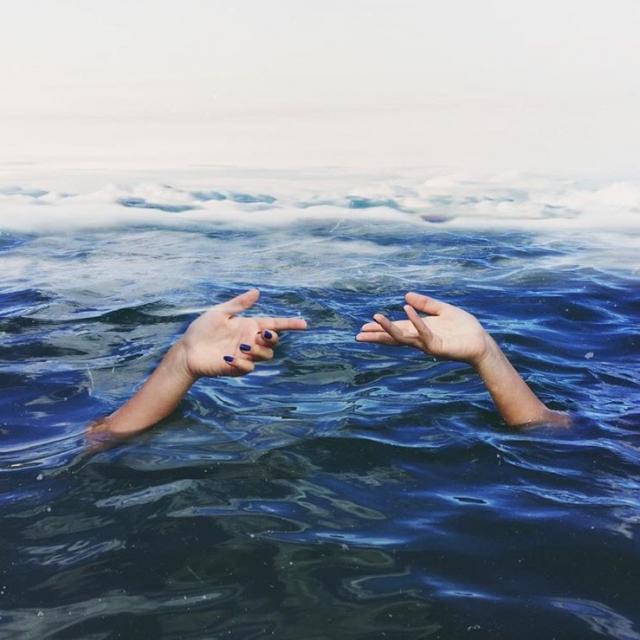 When it happens / again
I will know myself / by the shape of my wrist
above the water / by the sound
of my breathing below / When it happens
like it did before / when again I fall
asleep on my sister's desk / blue nail polish
spoiled tributaries of light / algebra
freckling my arms / When again I am
fifteen years old / and first learn
the phrase stress dream / I will know myself
by the air clotting my mouth / I will know
that to be reunited with myself / I need only
touch my left palm to my right / once
and twine my salt-primed / fingers, dripping
Oh Miranda after the shipwreck / I thought
I would never dredge you / up from that dark
bathtub, but you are here / safe, awake
your homework done / safe in your own arms
by Jade Matias Bell
5. Fool the Ice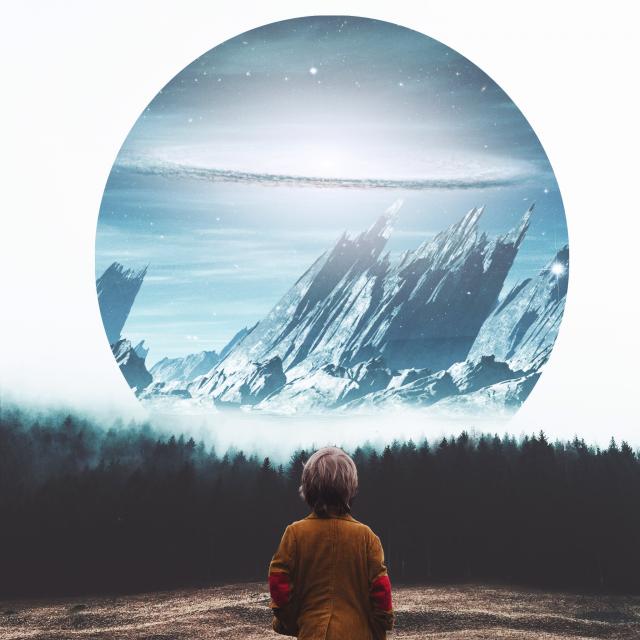 This is how to fool
the ice—this is how to rinse
your wrists by the glaciers, each melting
under the pressure of their own
weight. My brother takes the plumed fish
and peels back the skin. The liver he throws
to the jaegers, their wings cracking
the underbelly of the sky—
the matchstick bones he pinions under
his fingers, counting the archways
of the white hollow the way he marked my height
on the doorframe of our Pennsylvanian pantry.
My brother orders his glaciers by shape. He files
his oceans by temperament. My brother warms
his breath by the furnace, keeps us inhabitants
of this frigid, foreign land.
by Alicia Lai
6. Submarine poem no. 8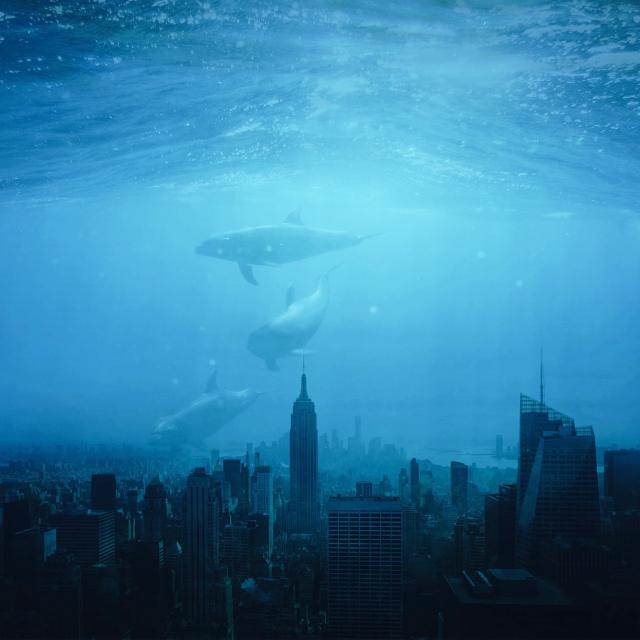 Here are the rules: we swim slowly. The only things
we know how to know. We leave at night. It seems kinder
that way. Crowds of ghosts in submarines, all turning
around to say Thank you! thank you for inviting us
to your party. It is night for a long time. Waking up
in some silver-bellied god, surrounded by seawater.
This has nothing to do with sadness, & everything
to do with light. Buzzing ghosts. These people we know
will all belong in museums someday.
by Talin Tahajian

7. Non-24-Hour-Vision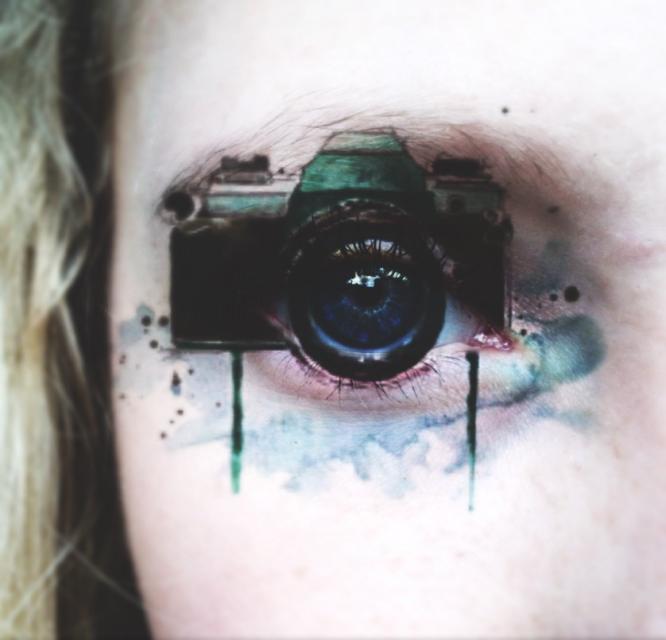 I received a rejection letter in bled ink, it was digital-cold
and looked like art so I kept it and told everyone I lost blink
my sight to a snapshot. Since, the days have emptied into one-
another like internal bruises.
Blues stretched into black, lifted into green, I swear the harder I stared,
the closer I brought it to my face. My vision transfused itself of all ink.
Anxiety was an emerald green hour-ing into letters. The bone of my sight
tasted like iron, smelled like the breath of machinery. I arrested the feelings.
The days I've lived are watercolor spilled into each other, something
unfinished, a portrait from ages I haven't grown out of, every blink
strung like a timeline, a stop-motion of my life. They have crossed up
my vision into something I cannot see beyond.
I was asked where I picture myself in a few years but these intersecting paths
will not detangle. Instead, I feel the chill of a viewfinder wedged into mine
iris, feel the grid placed before me like a contact-lens, feel the demand to see,
like the burn of a welling eye. I am iridescent, brimming off the vantage
of foreknowing. If anyone asks me where I am going, I will dissemble
this image-factory, the signature of yesterdays stopped by image, veins first.
I will show them the days I lived still, give them the blue light to develop
them further. The strain to see beyond has repurposed my eyes into agents.
by Christell Victoria Roach

8. Opium Tangerine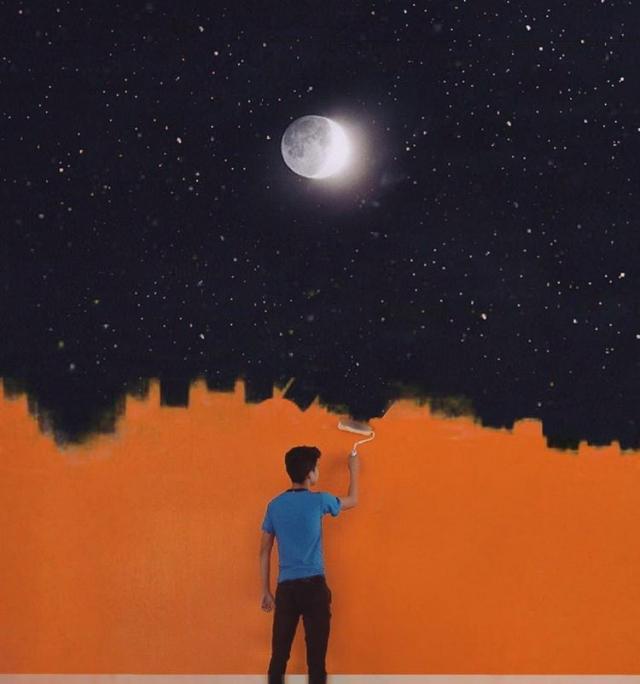 Synthetic hues of tangerine
cast upon the moonlit skies.
The maker strikes the canvas
with vertical disdain,
in his blue garb,
blinding the iris of a thousand solar eyes.
The greasy fabric dries
peach skin cradling the brains of the night
in a husk of sunlit blood.
The dome of orange horizon
casts a wall of coral
upon the residue of the dying afterglow.
by Guillermo Rodriguez
9. On a Crescent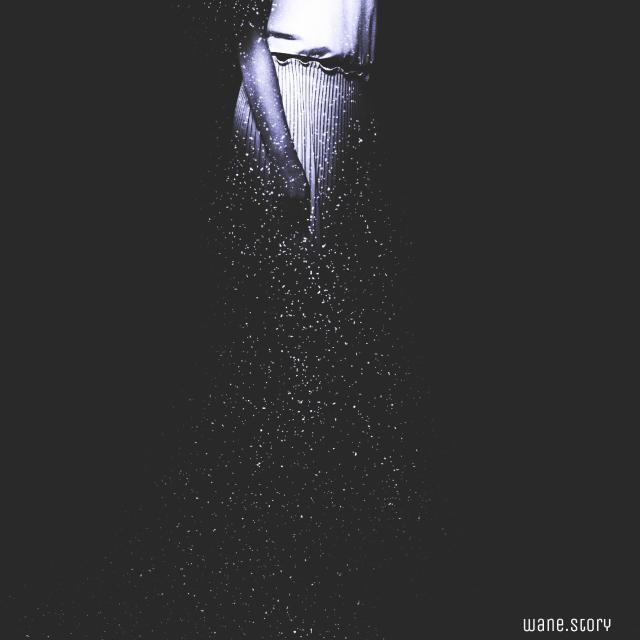 You are dancing and calling a crowd with bare feet,
the drumming begins, ceremonious, a ritual to praise
the escape of these bodies tonight. We will smoke out resistance,
our mouths are blackening with soot. We're leaving kisses along
the walls of this place as we elevate. Our prints are leading
to the sky. I am forgiving my heart's own innocent betrayal,
the way it beats louder when you walk into the room.
If they try to put this fire out, the sparks will only cackle,
crack; adding rhythm while we sing. Your feet are becoming
nothing but sand now. The sway of your hips is leading us home.
We are blowing east, our eyes are pointing north. Yesterday is falling
south faster than we can think about. You are burning, I am burnt,
we are one spin away from collapsing.
by Maylin Enamorado
10. The Director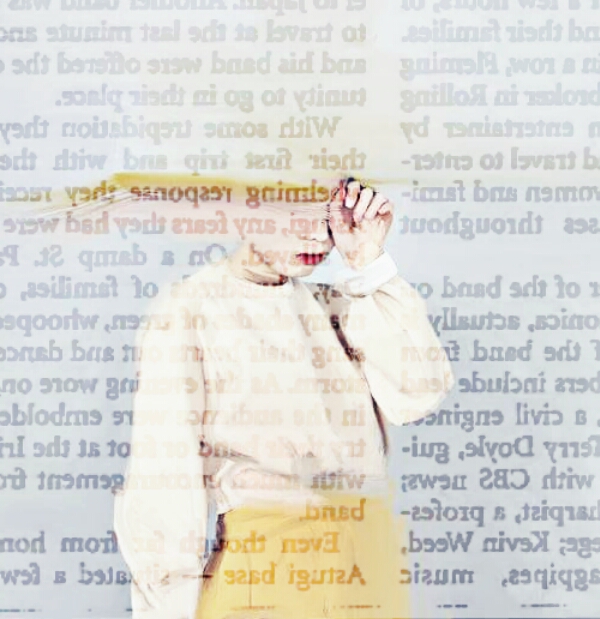 Some days the shooting is especially bad, the way he catches
the actresses running away, catching the glare of the half-moon rim
of the lens. His job is to cut, blow them up
on the big screen. What the director wants is to have all the world
in his image. What the director wants no one can know—
the way we test each other, watching the reel roll over
and over in bed. Sometimes the screen makes me
eating black currants look like a ghost shot
in the face, lips stained. He tells me where to sit, how to touch my
face, how to look coy and happy. I never knew a man so violent could
have soft hands smaller than mine. Everything hinges
on writing a script after work. He sleeps in the left corner of my
stomach. He takes aim sitting on the high folding chair by my hand.
by Alicia Lai
Do you have any ekphrastic poems to share? Upload your inspiration to PicsArt photo editor and share the poem in your post with the hashtag #PhotoPoems!