Um, the new music video for "Beauty and the Beast" (2017) featuring Ariana Grande and John Legend is seriously magical. That ballroom bathed in golden light, the iconic yellow gown, Cogsworth, Mrs. Potts, Lumière and the gang — it's a tale as old as time. We know we can't be Emma Watson, but we can dream, right? So here's a little photo editing tutorial to show you how to recreate the magic with PicsArt.
Download PicsArt photo editor and collage maker for iOS, Android or Windows. Open your background picture in the photo editor.
Tap on the Add Photo icon and select a picture of yourself. Tap on "Cutout" and use your finger or stylus to outline yourself. Tap on the arrow icon, use the eraser to refine your selection and then tap on "Save" to save it as a sticker. Adjust the size and placement of your sticker.
Tap on the plus sign and select "Sticker." Download the Sparklers pack, select your sticker and place it on your image. Tap on the eraser icon and erase the parts of your sticker that overlap with the sticker of yourself. Finally, tap on the Blend option and select the Hard Light blending mode.
Repeat to download the Fireworks and Light It Up packs and add fireworks clipart to your image. When adding, switch to the Screen blending mode for a more realistic look.
When you're done, tap on "Apply" and then tap on the arrow icon to finish. Save your photo edit and share it on PicsArt with the hashtag #BeautyAndTheBeast!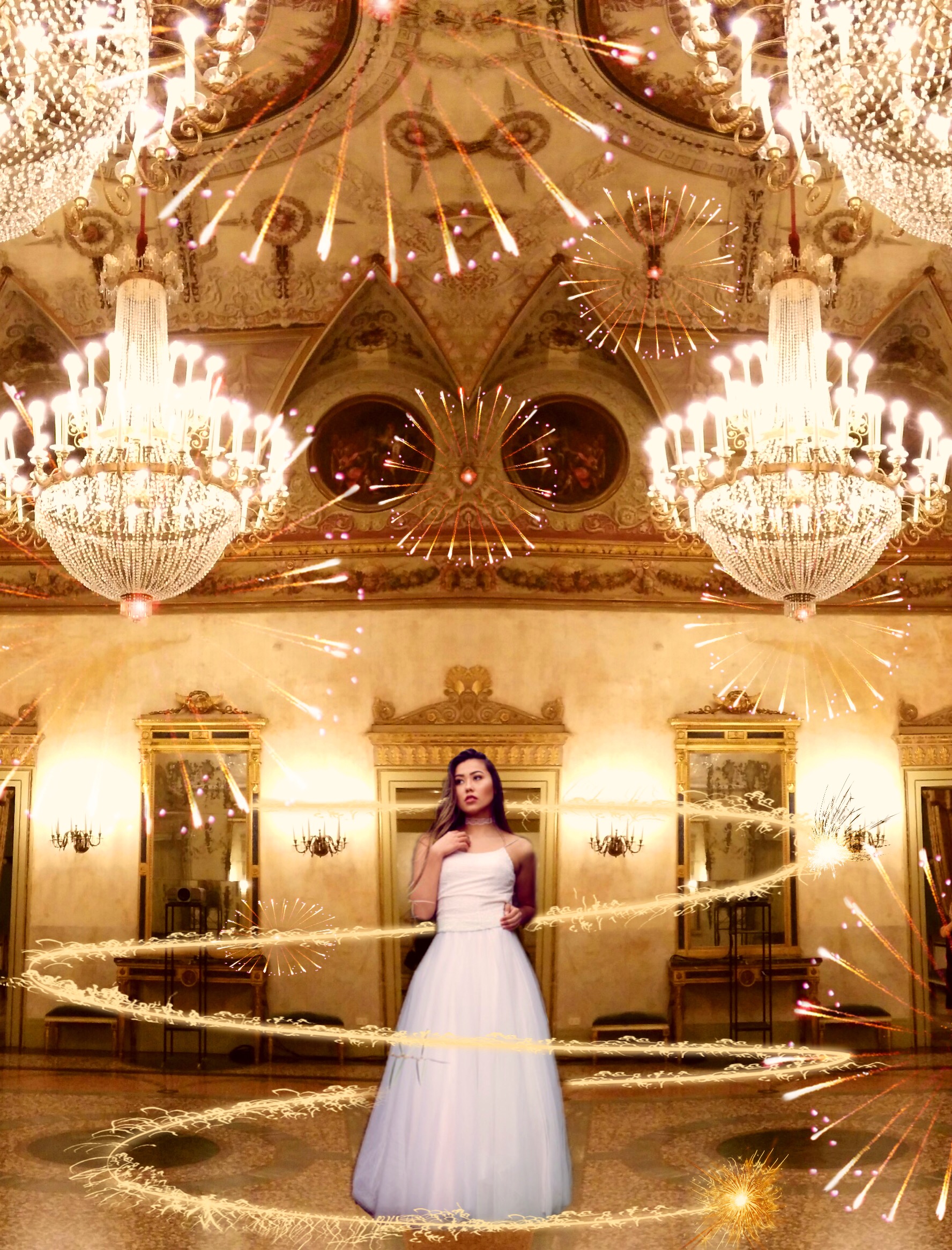 "Beauty and the Beast" (2017) is directed by Bill Condon and was written by Steven Chbosky and Evan Spiliotopoulos. If you're looking for more information on the "Beauty and the Beast" cast, here's who's starring in the film: Emma Watson (Belle), Dan Stevens (Beast), Luke Evans (Gaston), Josh Gad (LeFou), Kevin Kline (Maurice), Hattie Morahan (Agathe), Haydn Gwynne (Cothilde), Gerard Horan (Jean the Potter), Ray Fearon (Père Robert), Ewan McGregor (Lumière), Ian McKellen (Cogsworth), Emma Thompson (Mrs. Potts), Stanley Tucci (Maestro Cadenza).
The song for the original "Beauty and the Beast" was sung by Celine Dion and Peabo Bryson in 1991, but Ariana Grande and John Legend have certainly done the song justice, don't you think? Let us know if you loved the vid as much as we did in the comments below!
PicsArt photo editor and collage maker is all about you. If you haven't tried it, you're missing out! Remix free-to-edit pictures into awesome collages and memes. Download the app to get in on the action.