Whether it's texting with our friends, leaving comments on social media, or writing a caption for our latest post, it's basically a given that at least one of our fave emojis will be making an appearance. That's because just like photos, emojis help us say so much more than words ever could (and are way more fun to use)! If you're an emoji pro like us, you'll be psyched to hear there's an actual date dedicated to celebrating your go-to emojis. Today is officially #WorldEmojiDay, and we've got an awesome photo editing tutorial that'll help you celebrate accordingly. Celebrate World Emoji Day with a custom emoji background made with PicsArt photo editor and show your fave emojis some ❤️.
Download PicsArt

photo editor

and

collage maker

for

iOS

,

Android

, or

Windows

.

Tap on the plus sign at the bottom of the screen and tap Edit > Background. Select a color for the background of your photo. This will open your background in the photo editor.

Tap on the Text icon and add 10 lines of your favorite 10 emojis, making sure to hit "return" or "enter" after each line. Tap on the checkmark to continue.

With your text still selected, swipe to the left of the bottom toolbar to the Spacing tab and adjust the spacing to 35. Adjust the size and placement of your text so it covers the entire background. Tap "Apply" to save.

Tap on the Add Photo Tool and add your photo. With your photo still selected, tap on the Cutout Tool and outline yourself. Make any necessary adjustments to your selection, tap "Save" to continue, then place your sticker in the center of your photo.

Tap on the arrow in the top right corner to finish. Save your photo collage and share it on PicsArt with the hashtag

#WorldEmojiDay

!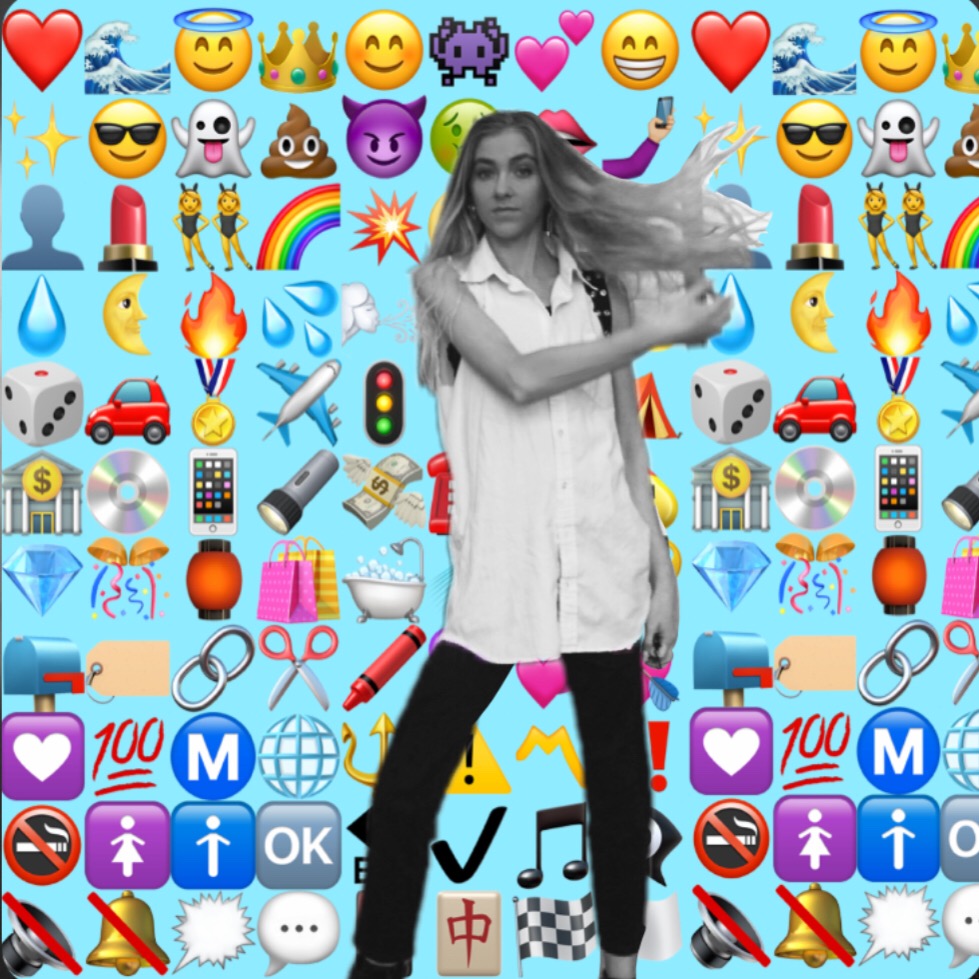 via PicsArt
PicsArt photo editor, collage maker and sticker maker is all about you. If you haven't tried it, you're missing out! Remix free-to-edit pictures into awesome collages and memes. Download the app to get in on the action.