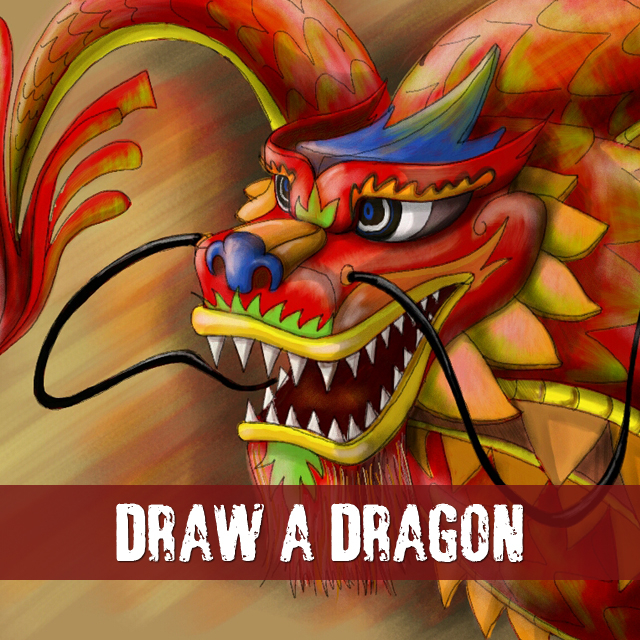 A universal symbol of China is the Dragon, and, traditionally, it is a huge part of the New Year celebrations. Submit your drawing of a ferocious Chinese Dragon for this week's Drawing Contest!
The rest of the world may have celebrated the beginning of the new year a month ago, but in China the festivities are still ahead! Friday, January 31 marked the beginning of the traditional Chinese New Year, the year of the Horse. With this Holiday comes one of the largest annual festivals in China.

So tune in the fest and draw the most charming dragon ever to enter this week's drawing contest.
Submission Rules & Deadlines
All drawings must be submitted between 9:00 AM (PST) on Saturday, February 8th and 3:00 PM (PST) on Sunday, February 9th.
To Submit your drawings wait for the tag which will be announced this Saturday at 9:00 AM (PST) on Facebook, Google+ and Twitter. You can also submit them directly in the "Contest" section of the app once submission begins.
How to Vote
Voting will begin as soon as submissions start at 9:00 AM (PST) on Saturday, and will last until 3:00 PM (PST) on Monday.
You can vote for your favorite images in the "Contests" section of the app or by visiting the "Contests" section of our website.
Non-Original Artwork Will be Rejected
All submissions must be original drawings created by users using only the PicsArt App drawing tools.
Users CANNOT copy images from our clipart files, other users, or the Internet.
Images that don't meet the requirements above will be removed, to ensure fair voting opportunities for authentic drawings! Thank you.