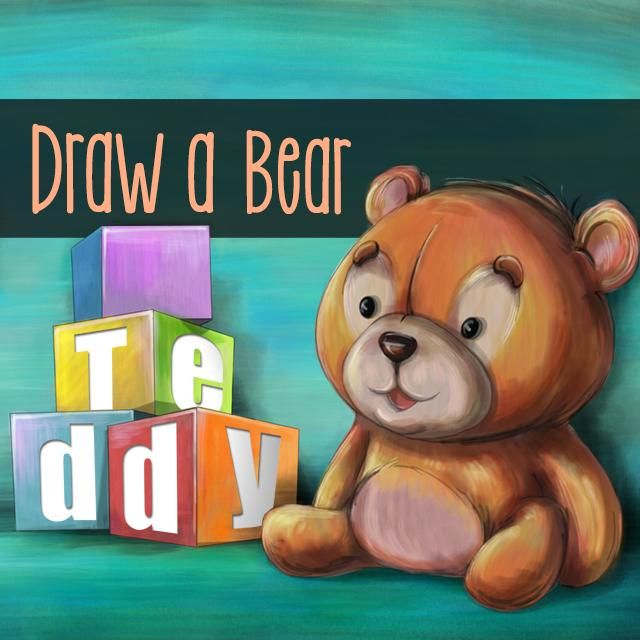 For this week's Drawing Challenge, use PicsArt Drawing Tools to draw a teddy bear!
We're asking you to draw a teddy bear, the furry favorite that has accompanied generations of kids for over a hundred years. These stuffed bears were first produced in the early 20th century, named after US president Theodore "Teddy" Roosevelt, who famously refused to shoot a black bear during a hunt in Mississippi. Stuffed bears were simultaneously invented in Germany, but the name "Teddy" stuck, and teddy bears have been nuzzling under the arms of kids across the world ever since.
This week, draw your version of the teddy bear for our Drawing Challenge. Feel free to do something different and creative, as we encourage artistic risk taking. It's always the most fun when users create drawings that are different than what we expect!
Create a Video Tutorial
To go a step further, try PicsArt's new Video Generation and Export feature to create a time-lapse video of your drawing process and share it on Youtube tagged with #picsart #DCteddybear.
ATTENTION!
Under our new rules, the Drawing Challenge runs on a new 13-day schedule. Submission and voting periods are separate, and entries are displayed randomly.
How to Enter
Submit a maximum of 2 drawings between Saturday morning and Tuesday, September 2, at midnight (23:59 PST).
You can submit a drawing by tagging it with the contest tag, or by submitting it in the Contest Section. The contest tag will be announced Saturday morning on the PicsArt Daily Journal, as well as on Facebook, Google+ and Twitter.
Non-original artwork will be rejected!
All submissions must be original drawings created by users using only the PicsArt App's drawing tools.
Users CANNOT copy images from our clipart files, other users, or the Internet. Any copied images will be REMOVED.
How to Vote
Voting starts Wednesday, September 3, and closes Monday, September 8.
Vote in the Contest section by selecting your favorite drawings. Under new rules, all entries in the Contest section will be displayed in random order. No new entries are permitted once voting begins.
Contest Winners
The top 10 designs that have accrued the most votes by the close of voting will be our contest winners. Our Jury will pick and feature one entry that did not make it to the top 10.