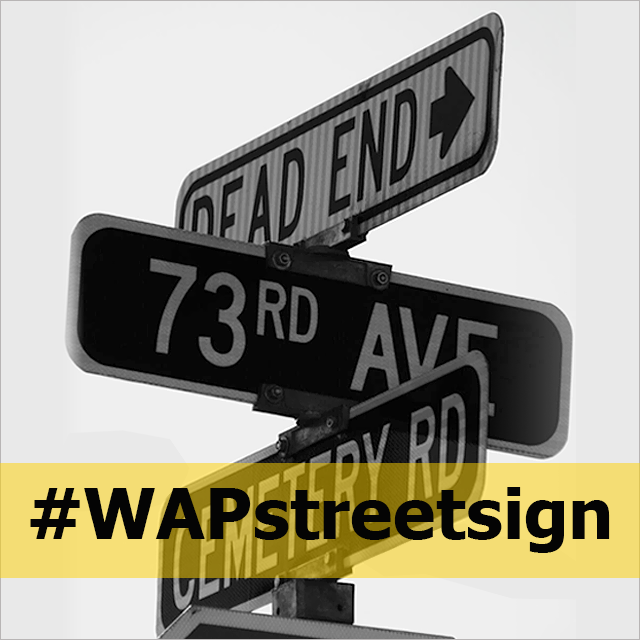 The Weekend Art Project this week is taking on the unusual subject of street signs.
Street Signs are a universal language which our very lives depend on. They protect us from the unexpected dangers of driving, by giving us instruction like where to stop and where to go.
It is therefore remarkable that we still run into signs every now and then, which seem to have come out of nowhere, with unrecognizable shapes and pictures, or cryptic messages. Not to mention the fact that street signs are also prime targets for artists who repurpose their shapes and messages as for their own personal messages.
This weekend, find and shoot the most unusual street signs in your local area.
How to submit your photos
Tag your images with #WAPstreetsign or submit them directly in the contest section. Submit no more than a maximum of two photos.
How to Vote for Winners
Winners will be selected based on user votes, so be active, follow the contest and vote! Vote in the 'Contest' section in the app or else visit the 'Contest' section on our website to vote!
Deadlines
All entries must be submitted by Sunday at midnight(San Francisco time).
Voting ends on Monday (San Francisco time).