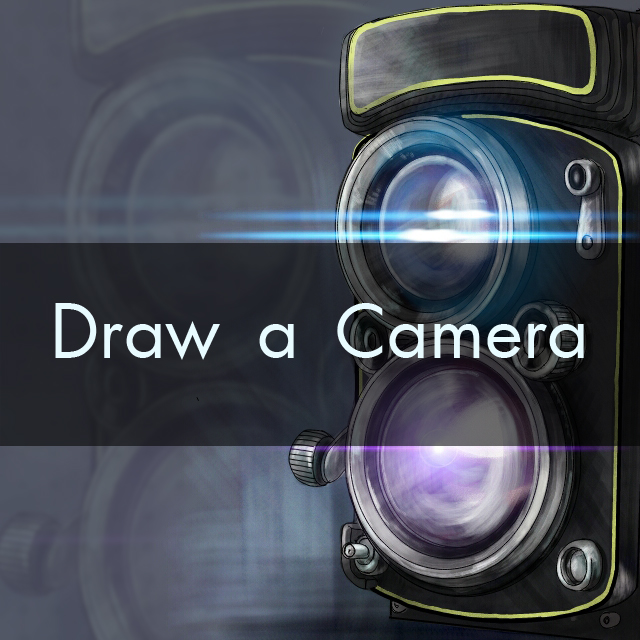 Art knows no boundaries, and sometimes, two different mediums overlap. This week, we are paying homage to photography through painting. Use PicsArt Drawing tools to paint a camera for this week's Drawing Challenge.
Before camera's revolutionized our way of life, we had only paint to rely on. In today's world, stunning visual art comes from mediums that were unimaginable not so long ago, and PicsArt drawing tools stand as a perfect example. The camera started it all, however, so let's take a week to celebrate this technological marvel in its many forms. From its first mechanical incarnation, to the digital handhelds of today, the camera has taken on a myriad of visual identities that make for compelling artistic subjects.
This week, enter the contest and pay tribute to the amazing and beautiful cameras with your drawing talents. Show your appreciation from one artform to another.
Submission Rules & Deadlines
All drawings must be submitted between 9:00 AM (PST)on Saturday, October 19th and 3:00 PM (PST) on Sunday, October 20th.
To Submit your drawings wait for the tag, which will be announced this Saturday at 9:00 AM (PST) on Facebook, Google+ and Twitter. You can also submit them directly in the "Contest" section of the app once submission begins.
How to Vote
Voting will begin as soon as submissions start at 9:00 AM (PST) on Saturday, and will last until 3:00 PM (PST) on Monday, October 21st.
You can vote for your favorite images in the "Contests" section of the app or by visiting the "Contests" section of our website.
Non-Original Artwork Will be Removed!!
All submissions must be original drawings created by users using only the PicsArt App drawing tools.
Users CANNOT copy images from our clipart files, other users, or the Internet.
Images that don't meet the requirements above will be removed, to ensure fair voting opportunities for authentic drawings! Thank you.