Tomorrow is National Moon Day! On this legendary day in 1969, American astronauts Neil Armstrong and Edwin E. Aldrin took their first steps on the moon and began our exploration of Earth's closest celestial neighbor. Sadly, we can't all ride a rocket ship through space and take a stroll on the lunar surface (not yet, anyway!). But we can still celebrate National Moon Day by creating some ultra cool photo edits that are out of this world! Whether you're a casual moon admirer or a full-on lunar lover, this is definitely a day worth celebrating. Plus, with all of our space-themed custom stickers, the options range to infinity…and beyond! Here's how to use PicsArt photo editor's galactic custom stickers to create a supermoon photo edit that is out of this world.

Download PicsArt photo editor and collage maker for iOS, Android, or Windows.

First you'll need to find a sticker or #FreeToEdit image to use as a background. Tap on the search bar at the top of the screen and type "stars," "galaxy" or even "estrellas" (shoutout to our Spanish-speaking users!). If you're looking for the sticker we used, check out @anthonymendoza1808's profile.

If you're using a sticker, tap on "Apply" and then tap on the grey and white checkerboard to open the sticker on a transparent background.

With your background image open in the photo editor, tap on the Sticker icon.

Type "moon" in the search bar and choose one of the moon custom stickers. Adjust the size and position so it's sitting in the middle of your photo.

Tap on the plus sign at the top of the screen and choose "Add Photo." Choose a photo to add, then tap on the eraser at the top of the screen.

Erase the sky in your added photo, then tap the check mark to continue.

Enlarge the added photo and drag it to place it. Tap "Apply" to continue.

If necessary, tap on the Tools > Crop and adjust the dimensions.

Tap on the arrow in the top right corner to finish. Save and share your photo on PicsArt using the hashtag #Supermoon!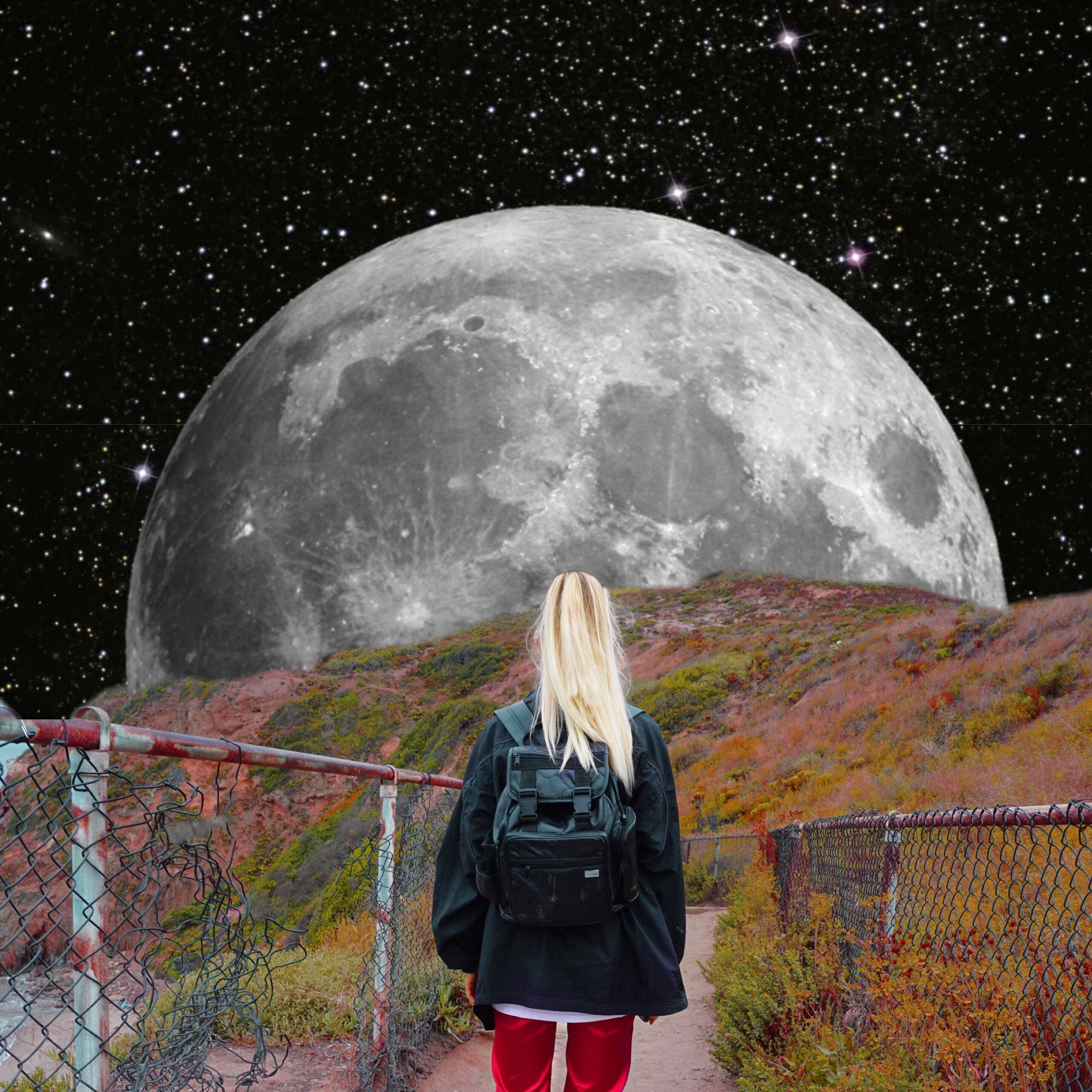 via PicsArt
PicsArt photo editor, collage maker and sticker maker is all about you. If you haven't tried it, you're missing out! Remix free-to-edit pictures into awesome collages and memes. Download the app to get in on the action.